An Early Copy of the Magna Carta Was Found Forgotten in an Old Scrapbook
An archivist in England stumbled upon a 715-year-old edition of the charter credited for initiating a new framework of governance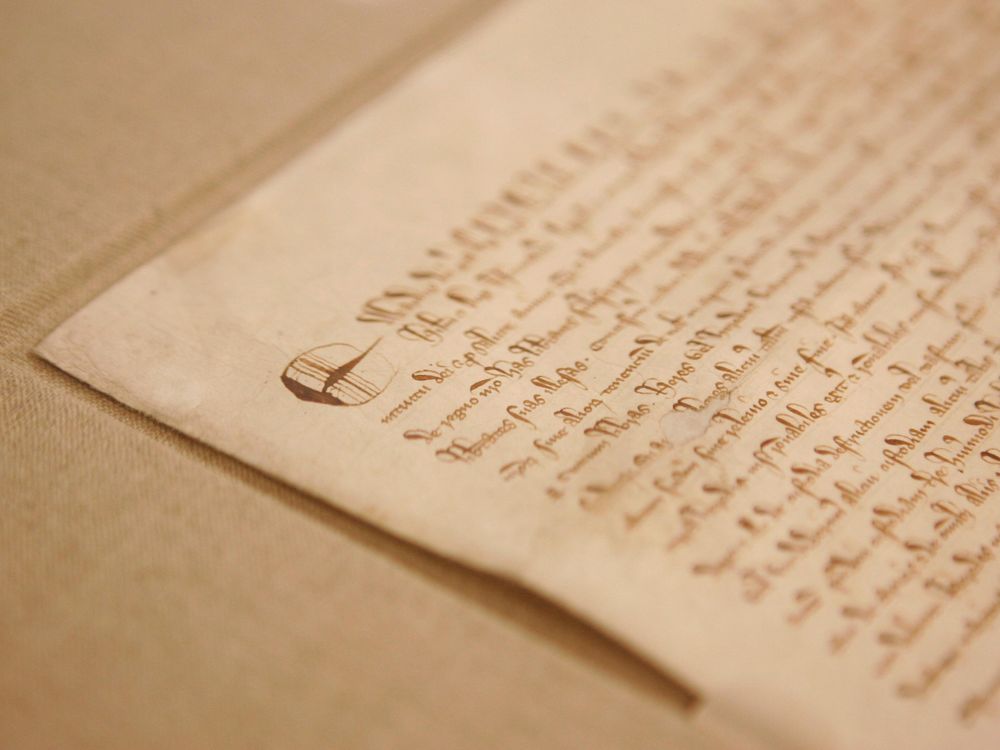 Back in the late 1800s, an official from the British Museum placed a tattered copy of one of the world's most famous documents between the pages of a scrapbook. The book was placed in the archives of the Kentish town of Sandwich, where it remained, its contents undetected, for decades.
That is, until December, when an archivist accidentally came upon the old scrapbook while in search of another artifact. What he found is a rare, if battered, copy of the Magna Carta issued by King Edward I in 1300. That's 85 years after King John signed the first edition of the "Great Charter," which would eventually serve to formally establish certain human rights, limit taxation and the king's power and hold the monarchy accountable to the laws of the land. Some have called it "a precursor to modern constitutional law".
As LiveScience reports, the Magna Carta was periodically updated and reissued by England's monarchy, as is the case with this re-discovered copy. It isn't in the best shape: it's torn and stained by water damage, and both the royal seal and about a third of the one-and-a-half-foot long parchment are missing. However, the date survived at the bottom of the document. This fact, paired with the handwriting and layout, allowed historians associated with the Magna Carta Project to easily verify the artifact's authenticity.
It is the 24th copy of the Magna Carta surviving from the 13th century and only the seventh known edition from 1300. Nicholas Vincent, a professor from the University of East Anglia who authenticated the document told the Daily Mail that the find may be worth upwards of $15 million, should it ever be sold. That doesn't seem likely, however, since officials in Sandwich hope to eventually display it as a tourist attraction.
News of the find comes in the same week that the four known 1215 editions of the Magna Carta were brought together for a special one-day exhibition in the British Library Parliament, to celebrate the 800th year since the charter was first issued. But the Sandwich Magna Carta has sparked its own kind of excitement, since its discovery in a port town suggests that copies of the charter may have been distributed more widely than once thought. It also serves as a reminder of other artifacts that may still be hidden from archivists' sights.
"It is very likely that there are one or two out there somewhere that no one has spotted yet," Vincent told the Daily Mail.