Drones Are Getting in the Way of Firefighters Combating Wilderness Blazes
Firefighters need to take to the air to fight fires, but sometimes that air is just too crowded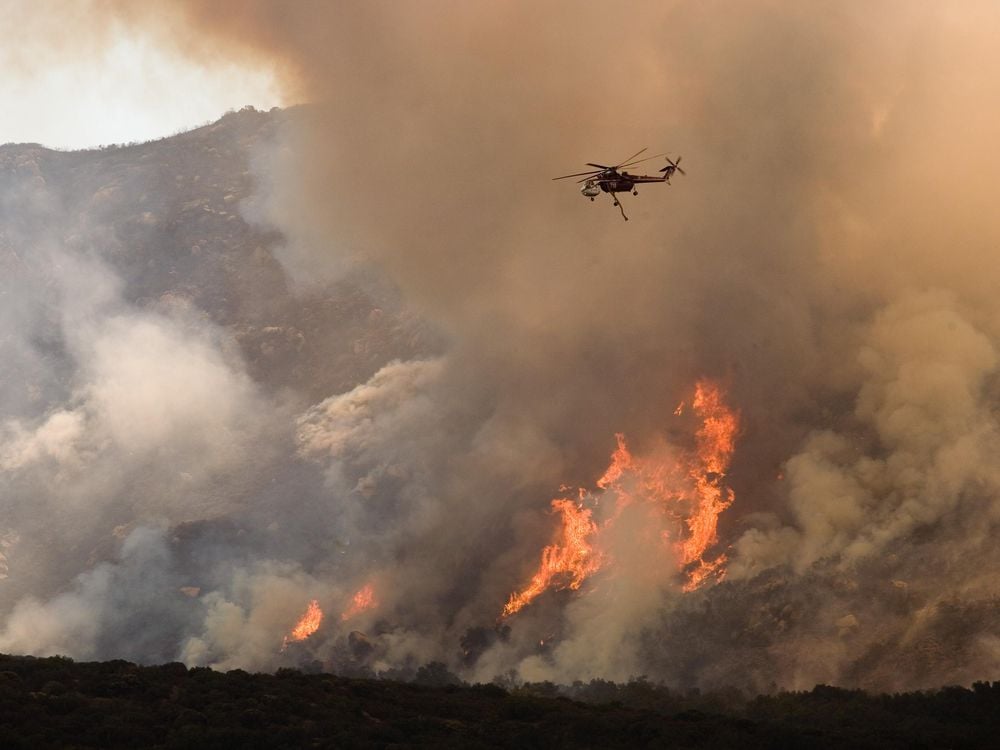 For the sixth time this summer, firefighters working to subdue a blazing wildfire have had to stand by while the fire raged thanks to a nearby drone, reports Scott Graf for NPR. 
As with many emerging technologies, the use of drones has stirred controversy. The small, unmanned aerial vehicles don't only give the military eyes (and weapons) in the sky. They can also aid research and prevent poachers or other illegal activity in remote areas. Still, the drone bans keep coming, and many with good reason.
Fighting wildfires — whether those sparked by humans careless or malicious, or those triggered by a lightening strike — is a dangerous job. Smokejumpers are firefighters that parachute into remote areas. Pilots that drop them or water from helicopters need to be very skilled. And if a drone is in the air, that makes the job even more dangerous. So much so, that firefighters will call off an aerial attack on the flames to avoid a collision. This happened most recently last month, Graf reports, at the Lake Fire in California's San Bernardino National Forest. 
"We usually have visibility problems anyway, with the smoke and keeping track of our lead planes and helicopters on the fire, let alone look out for a drone," Robert West, a pilot who has fought fires for 44 years, told NPR. "And by the time we probably saw something, if it was very small, we couldn't do anything about it. It'd just be there."
So what are these drones doing near the fire? Some of them are gathering footage. "One person I spoke with, who's actually a professor of drone journalism, said: Look, there is an argument to be made that there's news value and public interest value in this kind of footage," the New York Times' Jenny Medina told NPR. But firefighters stressed that a key to keeping people safe and informed is figuring out where and when the drones should fly, especially with the increasing danger of wildfire.