Drag Queens Are Public Libraries' Newest Storytellers
Early reading just got a lot more glamorous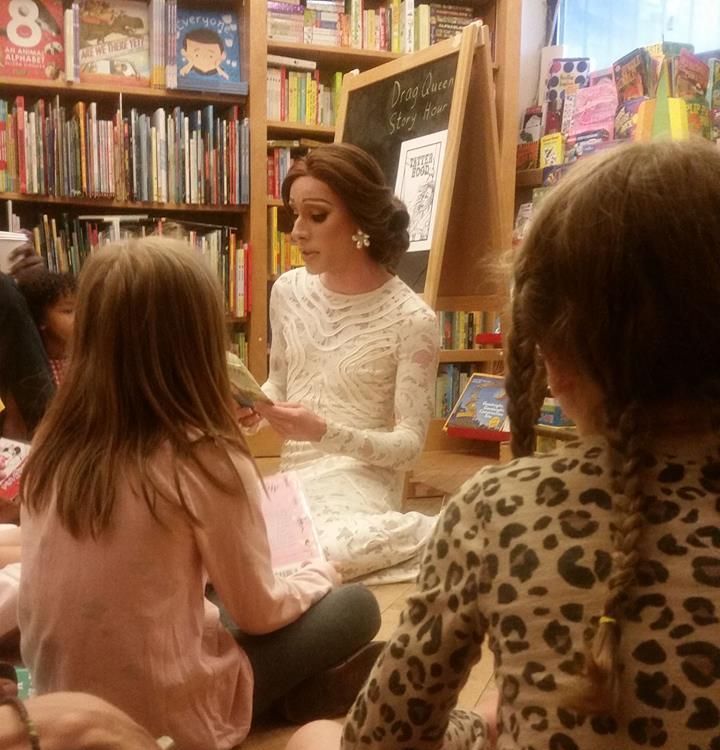 Where can you find feathers, fake eyelashes, and fiction for kids? If you're stumped, you must not live in Brooklyn. The city's public library is now ground zero for an unlikely story hour, the Associated Press reports: one hosted by drag queens.  
"Drag Queen Story Hour," as it's called, has been happening at the Brooklyn Public Library since last fall. As its name indicates, it brings in drag queens to read stories to kids. Performers like Ona Louise, Cholula Lemon and Lil Hot Mess come to the library to read classic stories that show the things kids and drag queens have in common—like a love of drama, sass and sparkle.
"Drag Queen Story Hour captures the imagination and play of the gender fluidity in childhood and gives kids glamorous, positive, and unabashedly queer role models," the library writes on its website.
Kat Savage, a children's librarian at the Brooklyn Public Library, tells the AP that that program has been largely well-received—and Lil Hot Mess adds that it's a chance for two groups who rarely come together to meet.
It's not the first time drag queens have hit the library to read to children. In 2016, SFGate's Amy Graff reports, similar events began at the San Francisco Public Library as a larger project aimed at bringing queer voices back to the Castro district. And on June 12, drag queens in Orlando will read stories to kids, too.
Storytime has become more and more creative over the years. These days, you can find storytime that incorporates everything from yoga to geek culture.
And with good reason: Reading out loud not only orients kids to books, but helps increase their vocabularies and sets them up for successful literacy. The drag queens of Brooklyn Public Library aren't just campy or glam—they're giving the act of reading some much-needed sparkle.