Dozens Dead After Fighting Erupts in Donetsk, Ukraine
Ukraine's military pushed to clear pro-Russian rebels out of the eastern provinces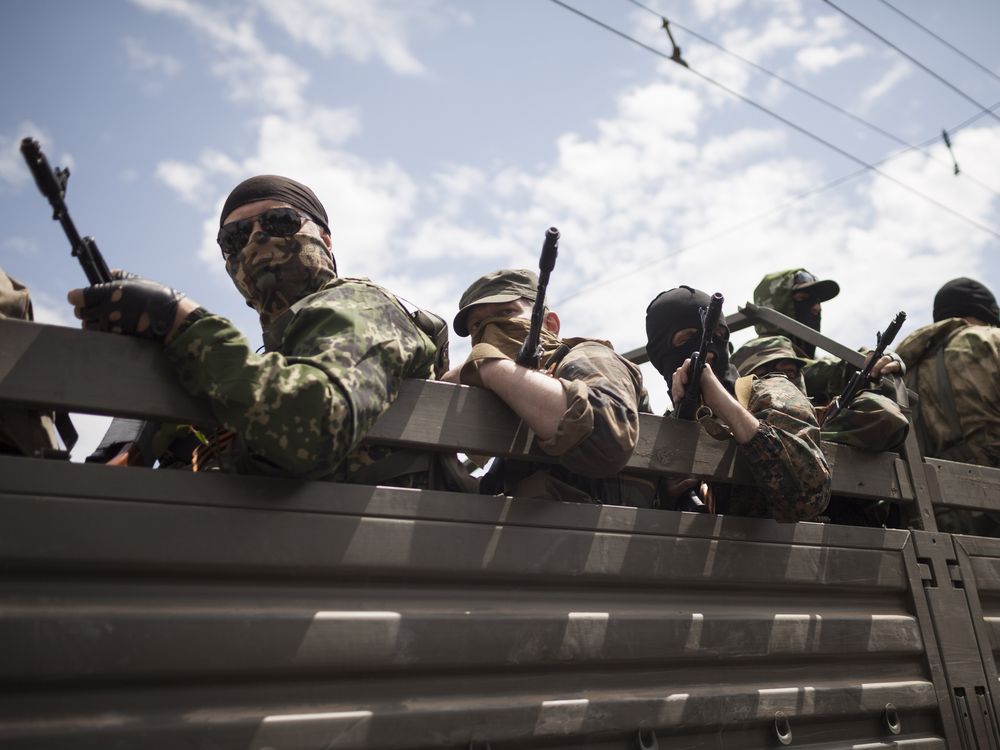 Fighting sparked in the eastern Ukrainian city of Donetsk yesterday has rolled on through to today, says Reuters, with as many as 50 people dying in the battle. The fighting began when separatist pro-Russian forces took control of the Donetsk airport and came on the heels of the election Sunday of Ukraine's new President, Petro Poroshenko. The new president vowed to patch things over with Russia and to use military force to quash the rebels who, for the past month, have held control of a number of Ukraine's eastern provinces.
On April 6, protestors took over control of government buildings in Donetsk, a city of roughly 1 million, and the capital of a border province in eastern Ukraine. The protestors declared the province of Donetsk to be an independent state which would align with Russia. The same happened in the neighboring provinces of Luhansk and Kharkiv.
The ongoing fighting is just the latest flare-up: earlier in the month, the Ukrainian army fought with the rebels over a stronghold in Slavyansk, and rebels attacked an army checkpoint near Olhyanka. These are no small skirmishes, either. Stars and Stripes describes the battle that saw the Ukrainian army reclaim the airport:
Even as ballots were being counted in Kiev after Ukraine's historic presidential election, at least 10 Russian-made Mi-8 and Mi-24 helicopters landed troops at the airport early Monday afternoon, touching off a volley of rebel fire from automatic small arms and anti-aircraft weapons.

Later, helicopters fired rockets and cannon at anti-aircraft emplacements, a Reuters photographer reported.
The election of Petro Poroshenko, it was thought, would help smooth over Ukrainian-Russian relations. The new president had been working on organizing talks with the Russian foreign minister. But first President Poroshenko wanted to clear out the rebel forces that had been occupying parts of eastern Ukraine since before Russia annexed Crimea in March. The fighting to reclaim the territory and strategic infrastructure taken by the rebels, says Al Jazeera, is straining that tentative bid for peace.