Double-Amputee Oscar Pistorius Will Compete In Olympics 400 Meter Race Without Qualifying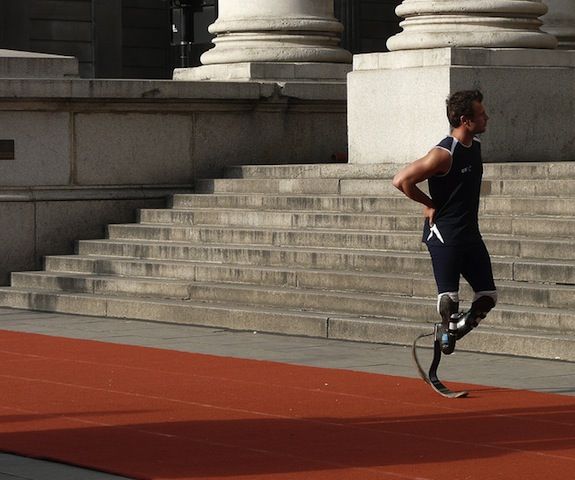 South Africa's Oscar Pistorius was born without bones in both of his lower legs and is a double amputee. But he will run in this summer's Olympics, the first amputee to compete in the games' track meets.
Pistorius didn't meet his country's qualifying time for the games, but he's on the team, anyway, running the 400 meter race and in the 4×400 relay. The Los Angeles Times reports:
Pistorius ran a personal-best 45.07 seconds last year and opened this year with a 45.20, both Olympic-qualifying times.

But South Africa's Olympic-qualifying guidelines demanded he run 45.30 or better at one more international meet before last Saturday to seal a spot in the 400. He missed that time by less than a quarter of a second in his final qualifying race at the African Championships.
More from Smithsonian.com:
The Little-Known History of How the Modern Olympics Got Their Start