Understanding the Doping Controversy That's Hit Sled Dog Racing
Four-time Iditarod champion Dallas Seavey's dogs tested positive for banned substances, but Seavey claims it was sabotage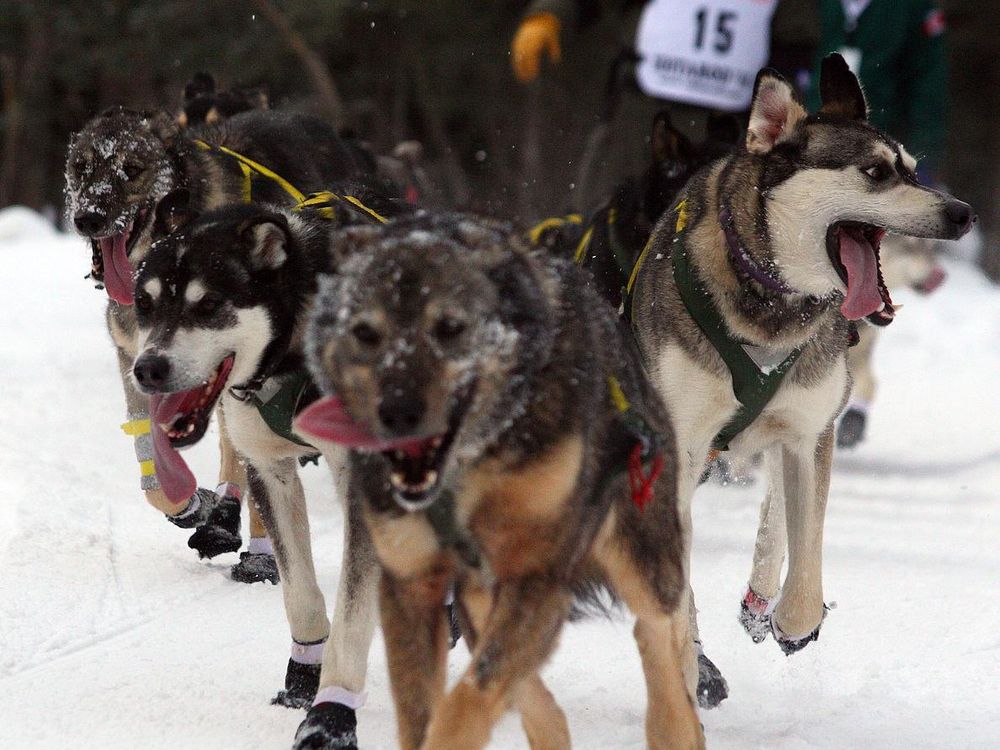 In the last decade, one of the biggest stories in sports has been drugs. There's the Lance Armstrong doping scandal, the government-sanctioned Russian doping scandal during the Sochi Winter Games, and the BALCO scandal, which implicated major league baseball players, track and field stars and athletes in other sports. Now, doping has hit another sport: sled dog racing. Here's a rundown of what we know so far.
The Controversy
Scott Neuman at NPR reported in early October that the Iditarod Trail Committee Board of Directors had announced that sled dogs from one of the teams that completed the nearly 1,000-mile race from Anchorage to Nome last March, tested positive for the painkiller Tramadol, a banned substance. It was the first time that evidence of doping had been found since anti-doping rules were established in 1994.
In a statement provided to Tegan Hanlon at Alaska Dispatch News, the committee declined to name the accused musher due to legal and confidentiality concerns, only saying the dogs came from a single dog team. However, Neuman reports in a follow-up article that 83 members of the Iditarod Official Finishers Club and other racers pressured the committee to release the name. Eventually they relented, revealing that the positive test came from four-time Iditarod winner Dallas Seavey, who placed second this year behind his father Mitch Seavey. Urine samples are taken from dog teams at the start of the race, randomly throughout the race and from the top 20 finishers at the end of the course.
The Aftermath
Seavey has denied the allegations, releasing an emotional statement on Youtube. "I have never knowingly broken any race rule. I have never given any banned substance to my dogs," he says. Seavey also says he expects to be banned from the race for defying the Iditarod's gag rule, which prevents athletes from criticizing the race or its sponsors. He goes on to forcefully deny the charges, saying he believes the drugs were given to four of his dogs maliciously.
While in many doping cases, those denials eventually unravel, in this case, Seavey's fellow mushers think he is telling the truth. "I don't believe for a second he did it — not for one second," Jessie Royer, this year's fifth-place finisher tells John Branch at The New York Times. "He's not that way. He's an honest, hardworking person, and he sure as hell isn't dumb enough to give dogs Tramadol hours before a drug test."
Aliy Zirkle, who has raced in the Iditarod for a decade, agrees and points out that there are many animal rights activists who consider sled dog racing and the grueling Iditarod cruel to the animals involved. She tells Branch it would be easy for almost anyone to slip the dogs a treat laced with drugs. "We invite spectators to pet our dogs, we share intimate stories about mushing and we hope that people celebrate dog mushing and our huskies like we do," she says. "It is for this reason it would not be difficult to have walked up to any one of Dallas's dogs after the race or even during the event and given them a drugged biscuit or treat. His dogs, like mine, are incredibly friendly and are used to kind gestures and treats."
Animal rights activists and the Iditarod are not on the best of terms. The Associated Press reports that animal rights groups object to the race claiming the dogs involved are run to exhaustion, experience paw infections and fractures. Occasionally they die, including five that died during and soon after this year's race. People for the Ethical Treatment of Animals is using those deaths and the doping scandal to agitate against the race. "If a member of the Iditarod's 'royalty' dopes dogs, how many other mushers are turning to opioids in order to force dogs to push through the pain?" the group wrote in a statement. "This doping scandal is further proof that this race needs to end."
What Happens Next
There is currently no word on whether Seavey will be banned or sanctioned by the Iditarod for speaking out. But he will not face any repercussions for the doping results. Hanlon reports that the 2017 race rules say that the race must prove a musher intentially doped their dogs, meaning Seavey will keep his second place finish and $59,000 in prize money. However, the committee revised the rules for future races, making the musher's liable for any positive drug tests.
Mushers have mixed feelings about the change since the Iditarod is a unique sporting event. Mitch Seavey, Dallas's father tells Hanlon that sometimes dog food is sent to the various checkpoints weeks before the race, making tampering a possibility. "I am strongly supportive and I appreciate the board for trying to enforce the drug dog policy, but I think it's a mistake to leave the mushers in a place where they can be sabotaged and have no recourse," he says. He also points out that during the intense race, mushers need to eat and sleep and can't keep a constant watch on their teams, which average 16 dogs.
Whatever happens, as it stands, Dallas Seavey will not be at next year's starting gate. He is reportedly not participating in the 2018 race in protest.