DNA Reveals Identity of Skull Found in Alaska in 1997
The remains belonged to a New York man who went missing during a hunting trip nearly 50 years ago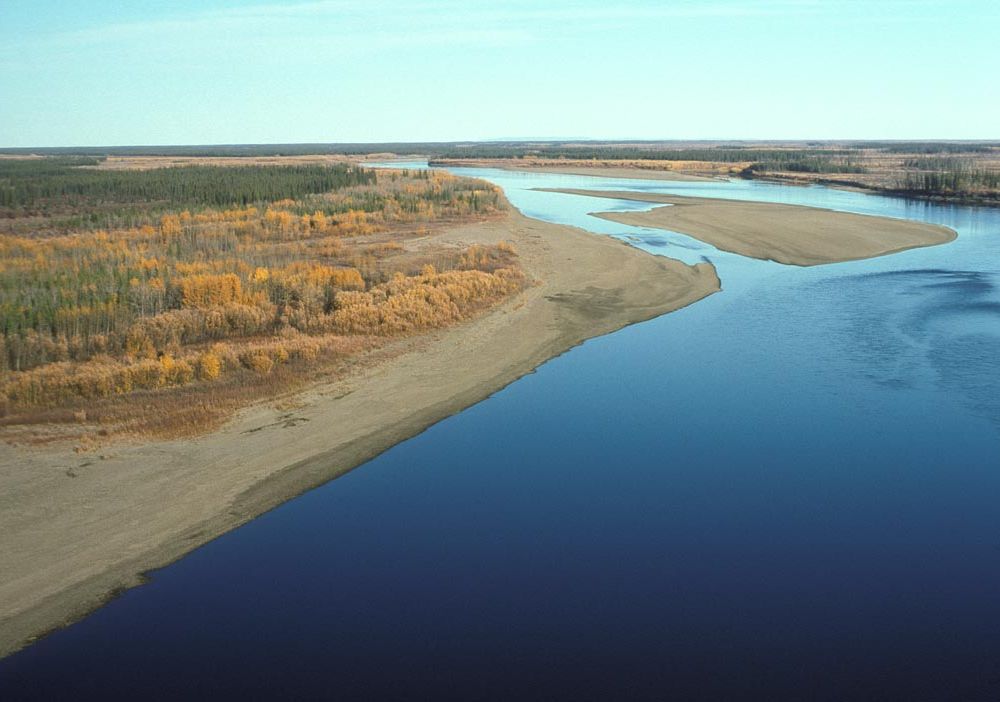 A skull discovered in Alaska in 1997 has finally been identified as Gary Frank Sotherden, a man from upstate New York who went missing in the Arctic Circle almost 50 years ago. DNA analysis matched the skull with his brother, bringing some sense of closure after decades of uncertainty. His cause of death was suspected to be a bear attack, per a statement from the Alaska Bureau of Investigation.
"You always have hope," Gary's brother, Steve Sotherden, tells Catie O'Toole of Syracuse.com. "But we now know what happened to him."
Gary Sotherden grew up in Clay, New York, about 10 miles north of Syracuse. A "free spirit," he traveled across the United States and Canada after graduating high school in 1969 and got a job working on the Trans-Alaska Pipeline System, his brother tells Syracuse.com. While on a hunting trip in the fall of 1976, Gary disappeared near the Porcupine River in northeastern Alaska. 
When family and friends hadn't heard from him by spring of 1977, they sent out search parties. Planes from above and police on foot scoured the land and river, but they didn't find any clues. Finally, Gary's parents hired a mountain guide to canoe up the waterway, writes the New York Times' Amanda Holpuch.
"He did find my brother's site," Steve tells the Times. "He found his broken glasses. He found identification."
The family assumed Gary had died, but they didn't know how or when. They put his name on a tombstone in the family cemetery plot, which said he was "lost in Alaska," per Syracuse.com. 
Twenty-one years after Gary's disappearance, a hunter found a human skull along the Porcupine River about 8 miles from the Canadian border, per the Alaska Bureau of Investigation. Troopers couldn't locate the rest of the remains, and the skull was sent to the State Medical Examiner's Office.
"Based on the shape, size and locations of tooth penetrations to the skull, it appears the person was a victim of bear predation," Alaska State Troopers spokesperson Tim DeSpain tells Becky Bohrer of the Associated Press (AP). "It is not known if the bear was the cause of the death."
The case stayed dormant until April 2022, when the Alaska Crime Lab was able to extract DNA from the remains. 
Following some "relatively recent successes in the department using genetic genealogy to identify unknown perpetrators and victims," a cold case unit asked to analyze a number of remains from the medical examiner's office, DeSpain tells the AP. "These bone samples then went through various laboratory processes to generate DNA profiles, which were then uploaded into public DNA databases." 
Testing matched the genetic material with the brothers' second cousin, but the police needed Steve's DNA to be certain. He had recently done an at-home genetic test, which police used to confirm it was a match. 
Steve, who is now 76 years old, received his brother's cremated remains and plans to hold a memorial service in the late spring or summer, per Syracuse.com. 
"We've been working on it for 45 years, and it's nice that things came to a conclusion," Steve tells the Times. "It was a little more brutal than I was hoping for."