Divers Pull Wreckage of Tuskegee Airman's Plane From the Depths of Lake Huron
During World War II, a young pilot named Frank Moody died while training in Michigan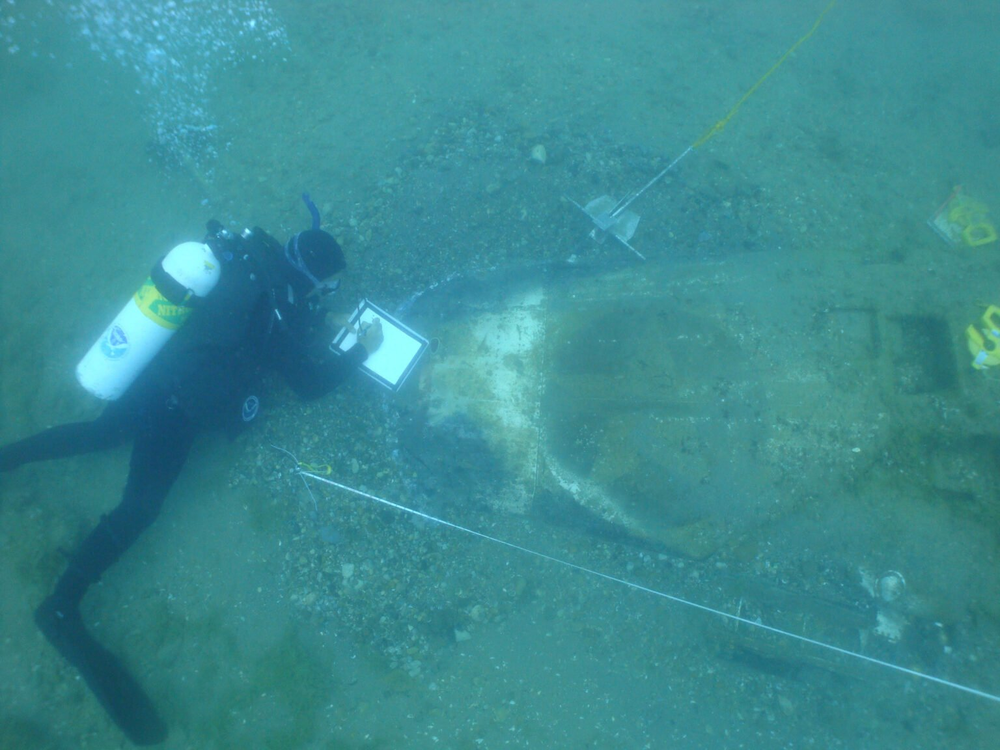 Frank Moody was only 22 when he crashed his plane into Lake Huron. The year was 1944, and Moody, a second lieutenant and member of the legendary Tuskegee Airmen, died during a training exercise when the aircraft's machine guns malfunctioned, badly damaging the propeller.
A few months later, his body washed ashore near Port Huron. His plane, however, lay scattered in pieces on the floor of the lake for decades.
Now, a team of divers has recovered his aircraft's engine, a victory in the years-long effort to bring pieces of the wreckage back to the surface. The roughly 1,200-pound piece of metal will eventually go on display with other parts of the plane at the Tuskegee Airmen National Historical Museum in Detroit.
"[The plane's wreckage is] broken, spread out over almost a half-a-mile underwater and consists of thousands of pieces," Wayne Lusardi, Michigan's state maritime archaeologist with the Department of Natural Resources, tells Corey Williams of the Associated Press (AP). "There's still a good amount of the plane that's still on the bottom."
The remains of the engine are still in relatively good condition, as Isis Gillespie, the museum's conservator of the plane, a P-39 Bell Airacobra, tells the AP. That's partly due to the lake's freshwater and the location where Moody went down. "Because the engine is intact, you know it crashed very shallow in the lake," says Gillespie.
According to Michigan Radio, the wreckage of Moody's plane was first discovered in 2014 during a cleanup effort for a barge that sank in a storm. Divers located the engine and wings exactly 70 years after Moody's crash on April 11, 1944.
"They came across what looked like a car door and wondered why there was a car door on the lake floor," Lusardi tells Live Science's Tom Metcalfe. "And it turned out that it was from a P-39."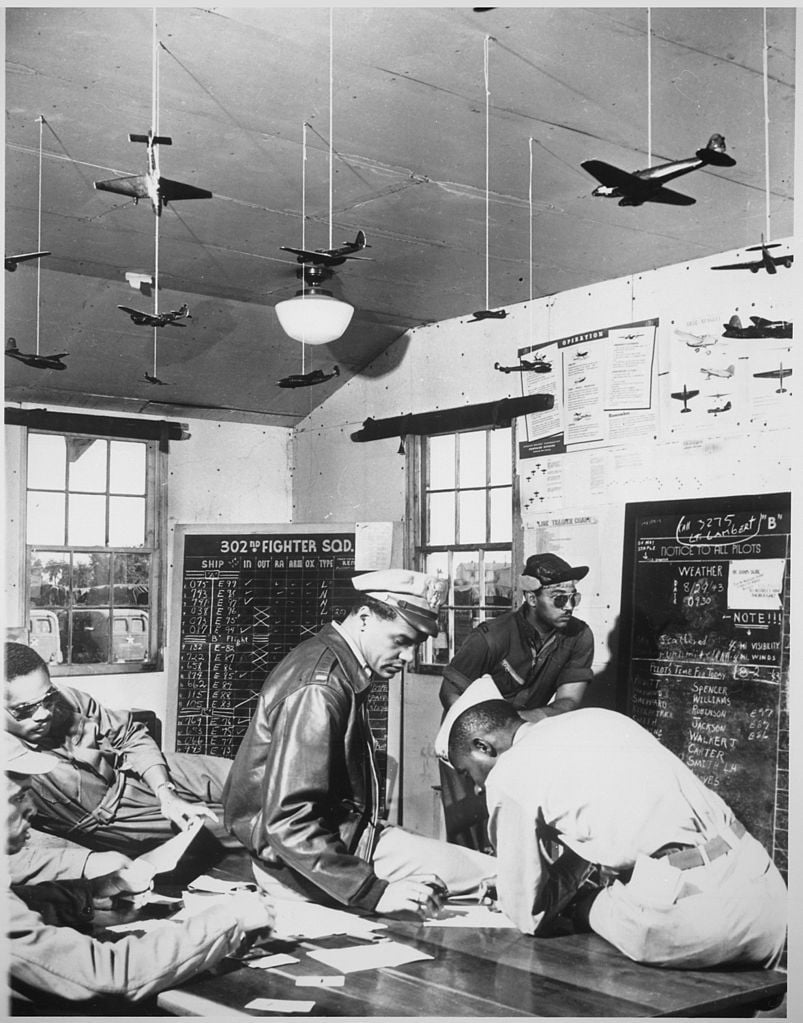 Since then, divers have recovered more than 600 artifacts from the crash, each providing additional clues as to what happened on that fateful day, according to the Detroit News' Carol Thompson.
One detail that struck divers was the red paint on the tail end of the aircraft, which was standard for the Tuskegee Airmen, the first Black flying unit in the United States military. The Airmen consisted of nearly 1,000 Black pilots—along with more than 10,000 engineers, bombardiers, navigators and others—who trained at the segregated Tuskegee Army Air Field in Tuskegee, Alabama, though some went to other locations, including Michigan, for additional training.
A total of 15 Tuskegee Airmen died while training in Michigan, including five in Lake Huron, reports the AP. A monument to these soldiers was unveiled in 2021.
Researchers hope their restoration efforts will help honor the legacy of pilots like Moody, who paved the way for desegregation in the military.
As Gillespie tells the AP, "This find is so important for Black history to find out how Tuskegee Airmen fought for this country—and how they fought a war at home."