Did Archaeologists Just Find Miguel de Cervantes, 400 Years After His Death?
A centuries-old crypt could hold the answer to the mystery of Cervantes' missing remains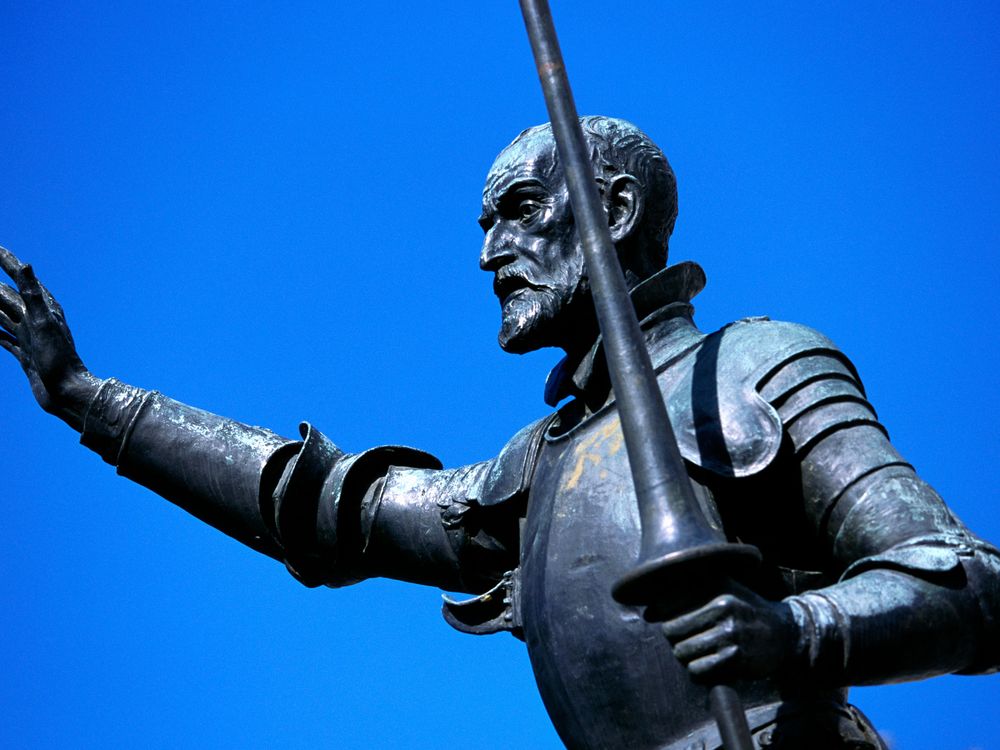 Miguel de Cervantes was kind of a big deal in sixteenth-century Spain—after all, his book Don Quixote gave birth to the modern novel (and still has the sales to prove it). But though historians know he died in 1616, they've never been quite sure about where he was buried.
Family crypts all over Europe contain mummies, valuables—and a hodgepodge of random bodies. Between the high death rates of days gone by and lax record-keeping, it's often difficult to determine who lies in any given vault. That's what happened to Cervantes: though his will stipulated that he be buried in a Madrid convent, his final resting place was never known for sure.
But that might have changed this weekend, when archaeologists found pieces of a casket with Cervantes' initials in a crypt at the Convent of the Barefoot Trinitarians. The find was clustered among the bones of at least ten individuals, one of whom could be Cervantes. Coffin-makers used metal tacks to form the initials "M.C." on a now-brittle, decaying piece of wood.
The next step is for forensic anthropologists to try to figure out which set of bones belong to Cervantes. The Associated Press reports that it should be relatively easy to figure out, since Cervantes suffered three musket shots in a 1571 battle (one in his hand, two in his chest).
If the initials on the coffin do stand for Miguel de Cervantes, it will mark the culmination of a search that has sometimes seemed as delusional as Don Quixote himself. This quest has involved impassioned pleas for funding, negotiations with elderly nuns and the use of radar and other high-tech tools. It will also delight Fernando Prado, a historian who has spearheaded the investigation. Early last year, Prado told Reuters what we can expect if his hunch is correct:
If in this place where there are so few people buried we find more than one man older than 50, who has an injury in his left arm and a gun wound in the chest, I will eat the Bible.