Detroit's Art Collection Could Be Saved From the City's Creditors
Detroit is bankrupt, and the city's creditors are looking everywhere for money, including the Detroit Institute of Arts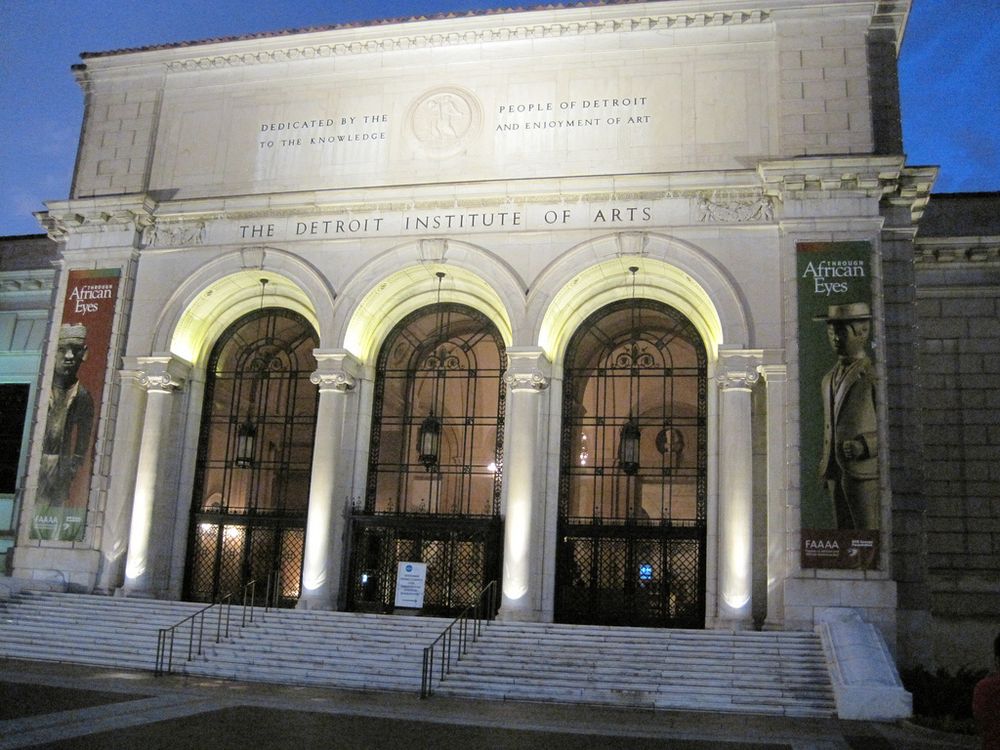 Next week, Detroit intends to file its plan to start climbing out of a $18 billion bankruptcy hole. Tensions are high, as city employees wait to see how the city will pay for its pension obligations. Detroit has already transferred control of its iconic Belle Isle Park to the state of Michigan and is enmeshed in negotiations over how to restructure the water supply of the region. Creditors have been also been pushing the city to sell the Detroit Institute of Arts' 66,000 works, roughly 3,000 of which were purchased with city money.
But since it became news that art museum could have to sell off the city's culture, other institutions have stepped up to protect the museum's collection.
The works that the city purchased were recently appraised at a value of between $454 million and $867 million, and, in an attempt to save the artwork and the museum itself, the state of Michigan, private foundations, and the Detroit Institute of Arts have pledged to raise over $800 million. Under the proposed deal, the money raised would go to fund the pensions of city workers, and the responsibility for the museum would be transferred to a non-profit independent of the city and no longer in the line of fire for bankruptcy requests. And while the city's creditors, anticipating a sale, have also asked that the museum's entire collection be appraised, a judge recently blocked that request, noting that many of the artworks had been donated to the museum and would create a massive tangle of legal red tape if the city tried to sell them. 
But for some people in the city, saving the art collection is less of a priority than getting by. 71-year-old retired nurse Wilma Caldwell told USA Today that she relies on her pension of less than $30,000 a year to pay her bills.
"If I had to make a choice between my livelihood and the DIA art work, I'd choose my livelihood," Caldwell said.
For the moment, the Detroit Institute of Arts is open. A re-discovered 17th century masterpiece just went on display in the European painting galleries. The painting, by Bartolome Esteban Murillo, is on loan to the museum for the next five years. Whether the museum will last that long, though, is up to the courts.