Designers Are Trying to Build an Invisible Skyscraper in South Korea
Most architects want everybody to see their buildings. But in South Korea, designers are working to achieve exactly the opposite: an invisible skyscraper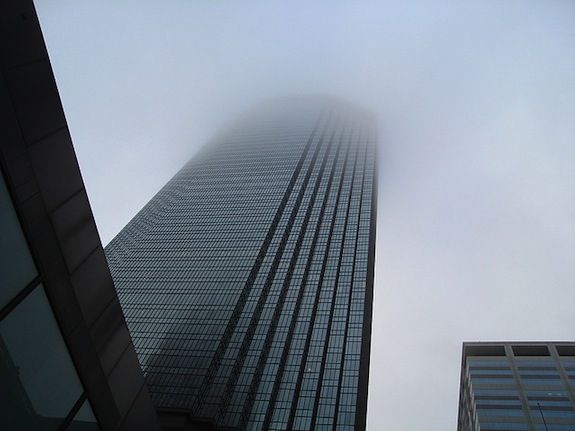 Most architects want everybody to see their buildings. But in South Korea, designers are working to achieve exactly the opposite: an invisible skyscraper.
At 1,476 feet tall, the Tower Infinity will rise out of the ground near the Incheon International Airport just outside of Seoul. And it will be invisible. To disappear into the background, the tower will be equipped with a system of optical cameras that projects what's behind the building onto its glass sides. Karla Cripps at CNN has more details:
Cameras will be placed at three different heights on six different sides of the building to capture real-time images of the surroundings; three other sections, each filled with 500 rows of LED screens, will project the individual digital images.
Through digital processing, images will be scaled, rotated and merged to create a seamless panoramic image that appears on the LED rows to create the illusion of invisibility.
Unlike with an invisibility cloak that a human might want—where the image on the cloak would have to change constantly as they moved around—the tower will (hopefully) be staying in one place and require changes much more slowly.
The tower was designed by a U.S. company, GDS Architects, and funded by Korea Land & Housing Corporation. GDS Architects has some mock-ups on its website of what the inside and outside of the building will look like. The company writes that "Instead of symbolizing prominence as another of the world's tallest and best towers, our solution aims to provide the world's first invisible tower, showcasing innovative Korean technology while encouraging a more global narrative in the process."
More from Smithsonian.com:
The Skyscraper of the Future May Be Built Like Legos
Could Skyscrapers Be Made of Wood?