Denver Airport…Where the Bison Might Soon Roam
Flyers through this large airport could be greeted by America's official mammal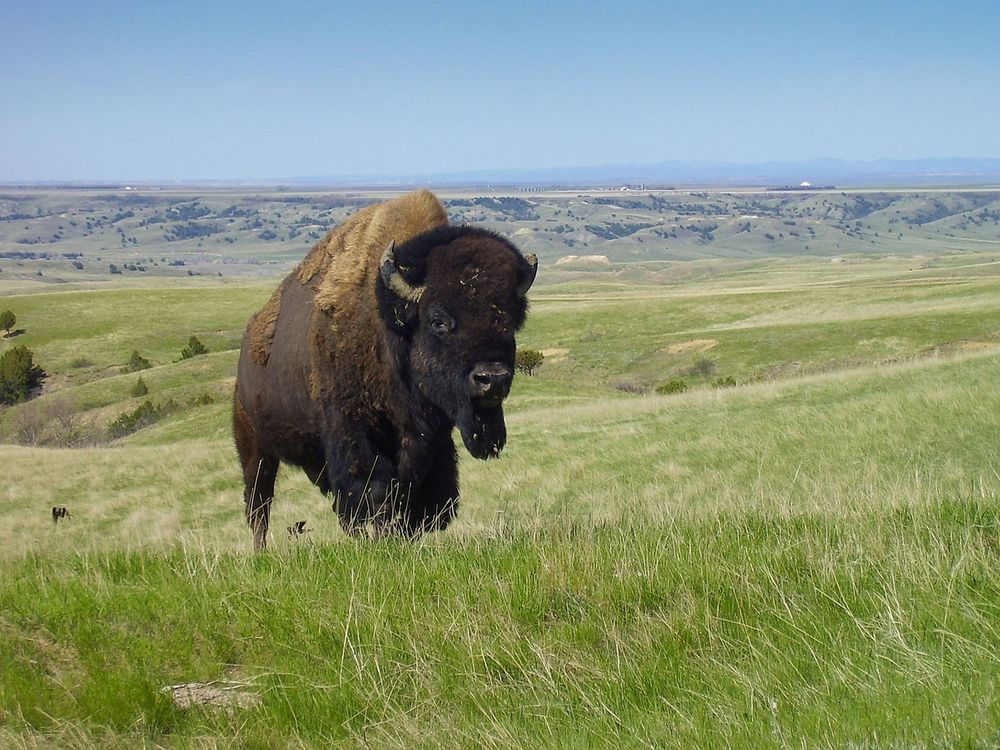 Travelers into Denver International Airport could be welcomed by a herd of bison if a new plan to let the animals roam the facility's property goes through, reports Bruce Finley for the Denver Post.
Officials from the airport are in talks with federal officials to open up about 200 acres of land to bison from the nearby Rocky Mountain Arsenal Wildlife Refuge to roaming and grazing, according to Finley. The bison will have no trouble filling that space, as the refuge's herd has reached a record high of 122 animals, with plans to expand to 147 in the coming months, as more animals are imported to bolster the herd's gene pool.
Bison were once a dominant wild animal of America, with tens of millions of them roaming the Great Plains, but widespread hunting, accelerated by completion of the Transcontinental Railroad, decimated the species by the late 19th century. Heroic efforts by conservationists have slowly brought the bison back from the brink of extinction, and today an estimated 30,000 of them live in wild herds, mainly in national parks or refuges like the Rocky Mountain Arsenal. Last year, the federal government recognized the bison as the "official mammal" of the United States, cementing its place in the country's cultural identity.
Opening up space to bison is more than just a conservation win for Denver airport officials. The iconic animals would make any trip through the airport a memorable one for visitors, especially those not used to seeing animals that can weigh more than 2,000 pounds. And Denver International Airport has the space to spare, notes Finley—its property comprises more than 50 square miles of space, much of it empty.
To make sure that bison encounters aren't too intimate, however, officials are currently working on plans to build a barrier to separate the animals from the road and runways. For these powerful beasts an ordinary fence won't do, so it could take the form of two massive fences.