Delacroix, the Visionary Romantic Artist, Gets First Major North American Retrospective
A new exhibition at the Met features nearly 150 of Delacroix's paintings, drawings and prints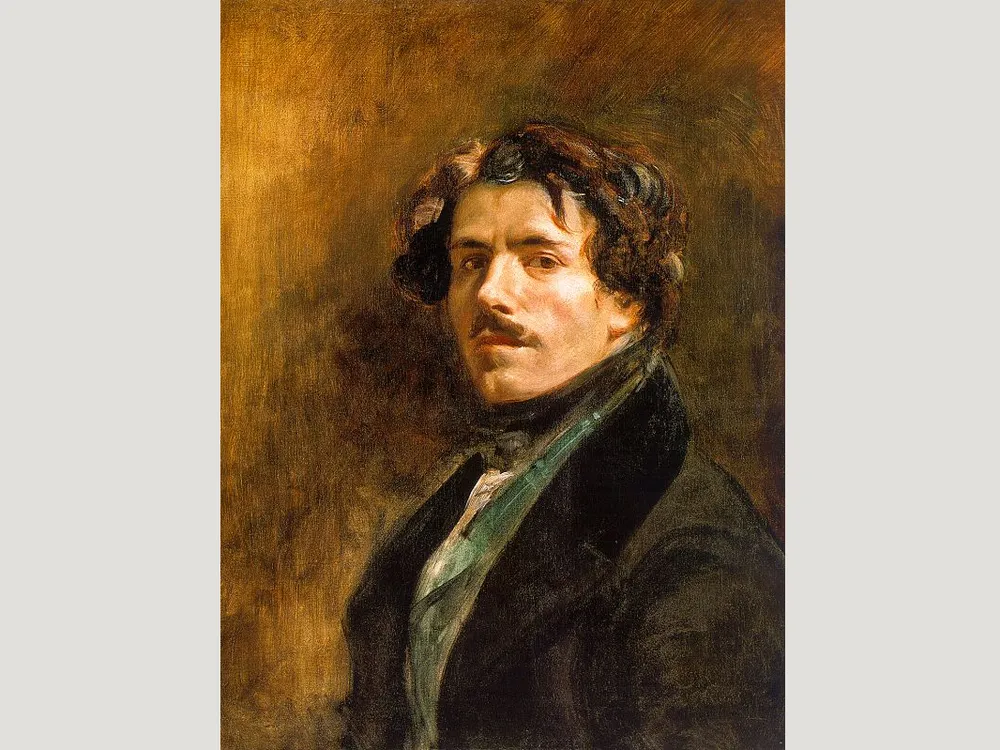 Eugène Delacroix, whose stormy, boundary-defying paintings captivated France in the 19th century, is one of history's most significant artists. He was a leader of the Romantic Movement, and is regarded by many as a forefather of modernism. The likes of Picasso, Cézanne and van Gogh hailed him as a genius.
"Delacroix's palette is still the most beautiful in France," Cézanne once opined. "We all paint in his language."
And yet, in spite of Delacroix's towering legacy, his art has never been showcased in a full-scale retrospective in North America, Roberta Smith reports for the New York Times. That changes today, as the Metropolitan Museum of Art in New York unveils an expansive exhibition featuring nearly 150 Delacroix works.
Titled simply "Delacroix," the new retrospective was organized in conjunction with the Louvre, which staged its own Delacroix show earlier this year, to great success. The New York exhibition will be missing some of the artist's most famous works, like his French Revolution allegory "Liberty Leading the People," because they are too fragile to make the journey overseas. But the wealth of paintings, drawings, prints and manuscripts on display gives North American audiences "a rare opportunity to experience the breathtaking talent and remarkable scope of one of the most creative forces of the nineteenth century," Met director Max Hollein says in a statement.
The exhibition, which spans 12 galleries, is organized chronologically into three distinct phases of the artist's career: His formative years between 1822 and 1834; his exploration of historical themes, rendered on large murals, between 1835 and 1855; and his interest in nature and memory, which informed his later works until his death in 1863.
Across these divisions, common themes emerge. Delacroix's fascination with animals, particularly big cats, can be seen in his masterpiece "Young Tiger Playing with its Mother," as well as the drawing "Studies of Tigers and Men in 16th-Century Costumes." Delacroix was influenced by the European masters, most notably Rubens, but he innovates through the use of empty space, abstract shapes and vivid colors. Take Delacroix's sketch for his 1855 work "The Lion Hunt," a whorl of colors and twisting bodies; Smith deems it "as improvisatory as a de Kooning."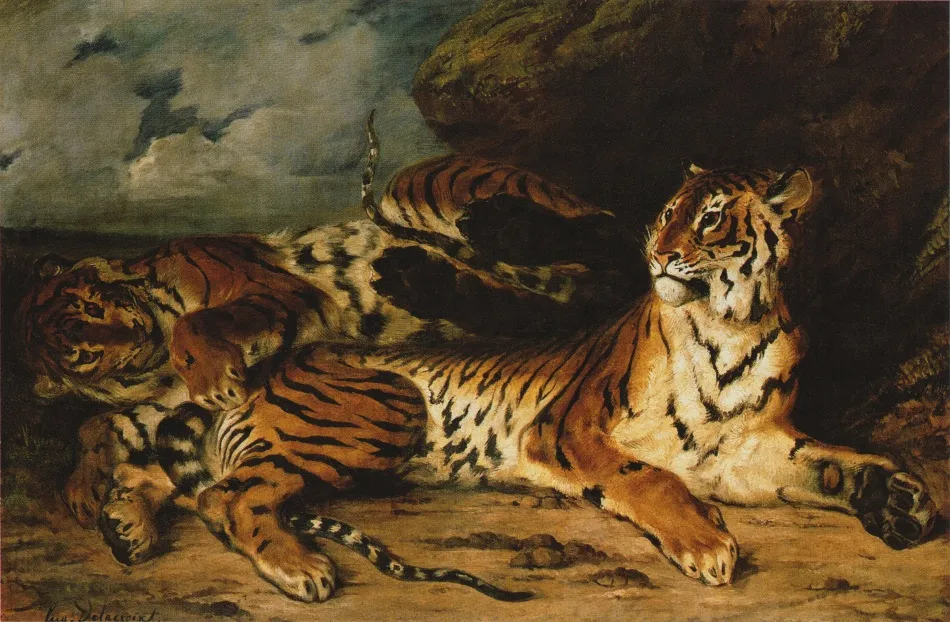 The final version of "The Lion Hunt," which was damaged in 1870 and exists today as a colossal fragment, is on view in the final gallery of the exhibition. The work exemplifies the violence and chaos that often bursts forth in Delacroix's paintings—not only in their subject matter, but also in their composition and wild brushwork. The new retrospective also features a sketch for "Death of Sardanapalus," Delacroix's interpretation of the downfall of a legendary Assyrian king. The work shows Sardanapalus reclining on a bed, surrounded by a cacophony of carnage as members of his household—concubines, pageboys, horses—are put to death.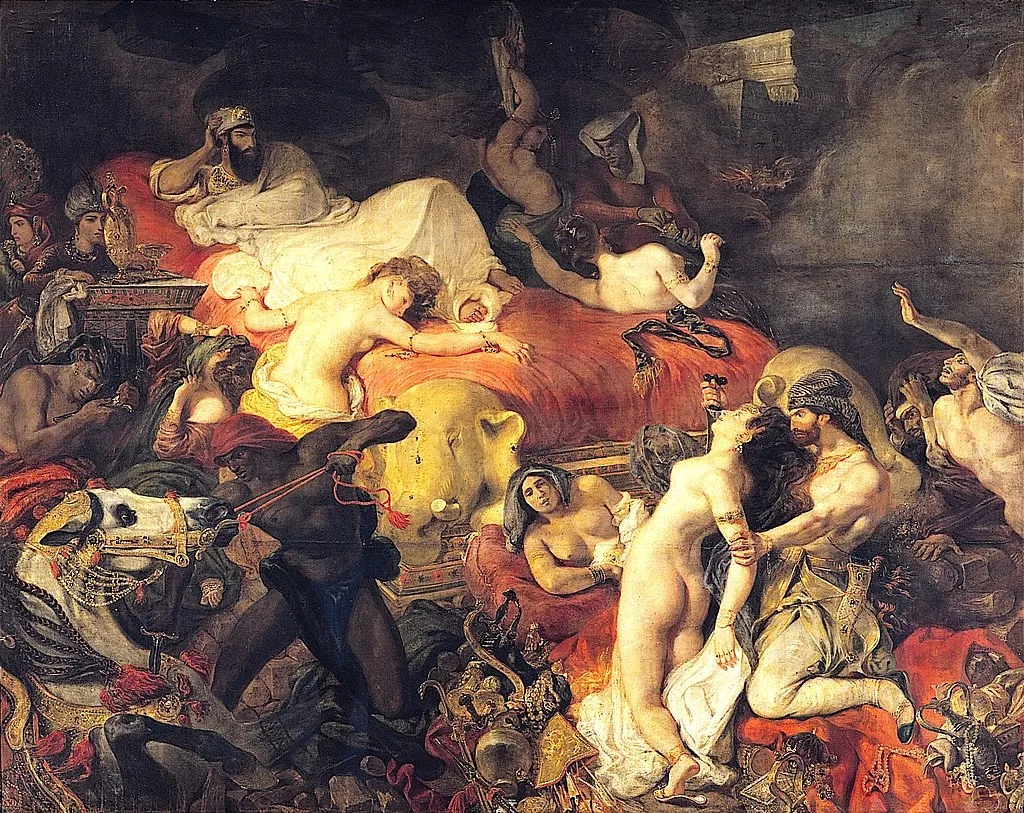 Another centerpiece of the exhibition is Delacroix's 1837 "Self-portrait," "by which he wished to be remembered," according to the Met. In the image, a dapper Delacroix stares confidently at the viewer, his pale skin shining against a dark, dramatic background. One can imagine why, as the BBC points out, the art critic Charles Baudelaire once referred to Delacroix as "a volcano artfully concealed behind a bouquet of flowers."