Declassified Spy Maps Show Melting Arctic Ice
Maps reveal how climate and politics are heating up in the Arctic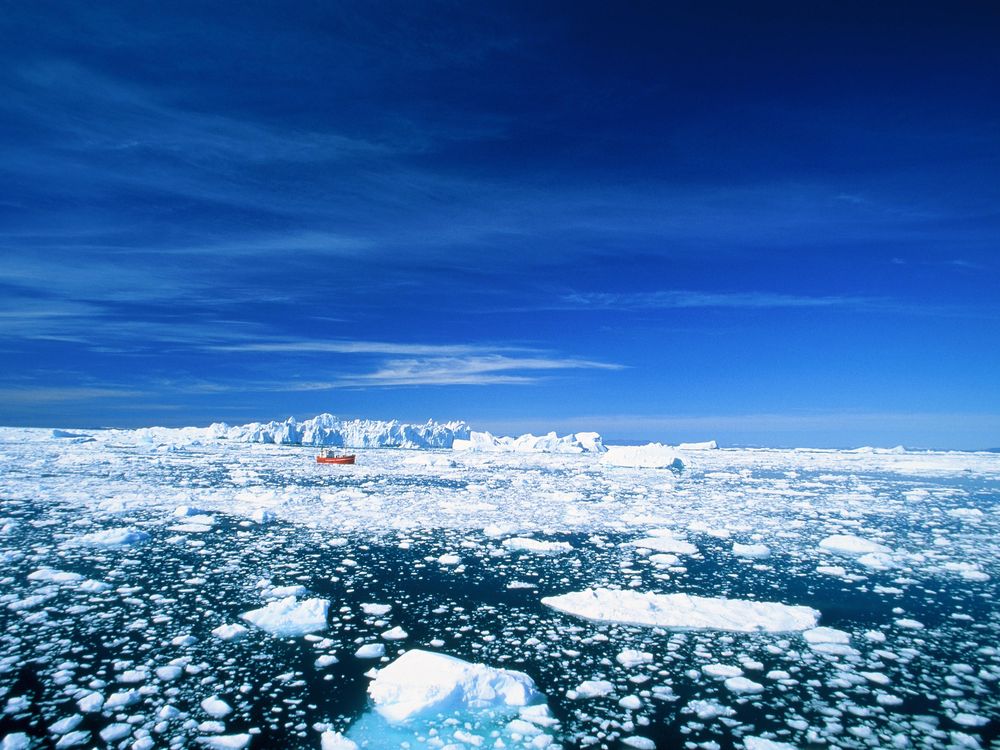 As global temperatures rise, Arctic ice is steadily shrinking, opening up new shipping lanes, potential oil fields and border conflicts. Now, the National Geospatial-Intelligence Agency—the government organization that creates maps for the American military and intelligence agencies—has declassified a series of maps that show exactly how melting icebergs are directly affecting global politics.
Though these maps won't help you navigate highways, they show the changing geopolitics in the Arctic like shipping routes and borders—even highlighting borders that remain under dispute, Greg Miller writes for Wired. Governments with access to the Arctic Ocean have long eyed the resources believed to be buried beneath the northern seas. The newly-released maps show how these countries are divvying up waters that until recently were almost impossible to navigate, writes Miller.
"This is meant to be a tool for better decision making," NGA official Donald Kerr tells Miller. The NGA released these maps at a time when countries like the United States, China and Russia are scrambling to claim resource-rich regions of the increasingly ice-free Arctic. 
In September, the Pentagon announced that it was tracking five Chinese warships traveling through the Arctic for the first time as the Office of the Director of National Intelligence convened a meeting of Arctic intelligence analysts, Brian Bennett and W.J. Hennigan report for the L.A. Times. U.S. officials are also concerned by Russia's plans to expand its Arctic military forces, which include reopening 10 Soviet-era bases in the Arctic circle and building four new nuclear submarines to augment their northern fleet.
"We're not storming into the Arctic or anything; it's not a crisis," Scott Harper, chief of the Office of Naval Research's Arctic Program tells Bennet and Hennigan. "But we're doing research that will determine how our systems will work properly if and when we do."
In the meantime, NGA officials say that the agency will continue updating its public maps with new information, including expanding terrain mapping from parts of Alaska to the entire Arctic. As the planet continues to get warmer and wetter, the NGA's Arctic maps might affect global politics sooner than you might think.