A Great Idea: Create an HMS Beagle in LEGO Form
Vote to turn this tiny version of a famous ship into a LEGO kit available for all to enjoy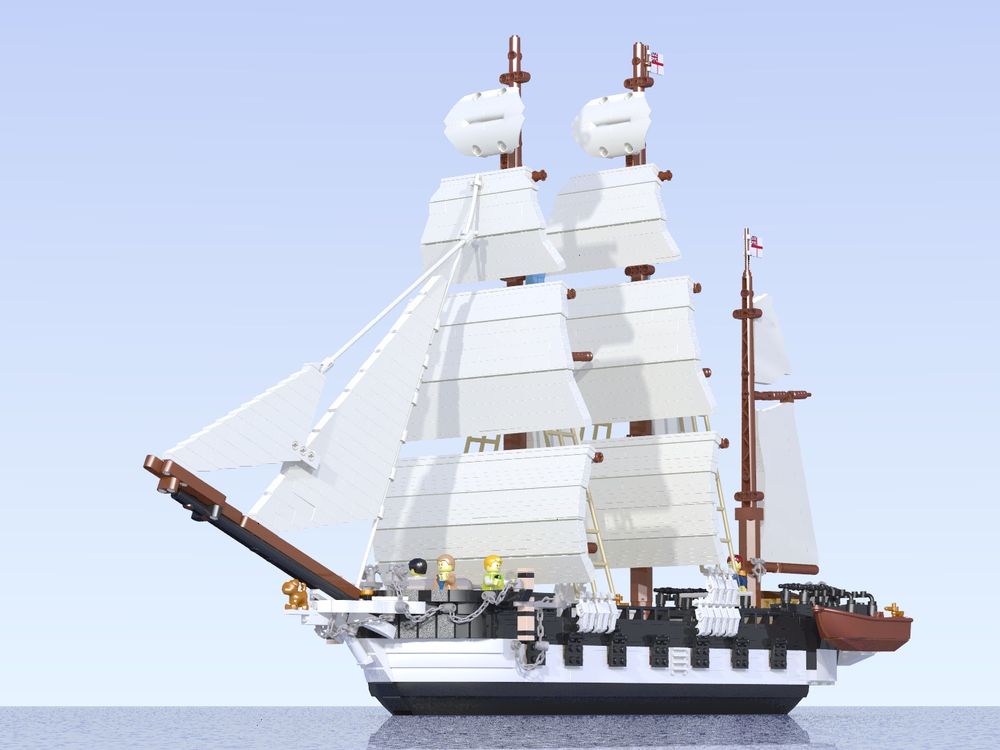 If you appreciate Charles Darwin's contributions to science and have a special love for LEGOs (and who doesn't?)—boy do we have news for you.
LEGO Ideas user Luis Peña has mapped out a detailed version of the HMS Beagle, the ship that took Darwin on a world-changing, around-the-globe research journey between 1831 and 1836.  And the tiny ship is constructed—sails, riggings, Galapagos turtles and all—of 2024 LEGO pieces.
Darwin's time serving as a naturalist on the Beagle would provide him the necessary research materials to craft his theory of evolution via natural selection. The LEGO version is built to resemble the vessel much as it had looked when Darwin called it home.
Peña, who goes by the username LuisPG, said that he created the LEGO kit with inspiration from Darwin's own writings and historical texts on the ship itself. He includes three vignettes depicting Darwin with a finch and a turtle in the Galapagos, digging fossils in the Andes and examining the fossilized skull of a Megatherium in Patagonia. There are even eight little crew members, including Darwin himself, outfitted with a magnifying glass, a very stern-looking Captain Robert Fitzroy, the ship's artist, Conrad Martens who wields a paintbrush and a freckled Syms Covington, who served as Darwin's assistant.
The design was made as part of LEGO's Ideas program, which invites LEGO enthusiasts to create their own concepts for model kits and then lets the public vote on those the company should consider. Any design that gets 10,000 supporters qualifies for evaluation by the LEGO Review Board and may be made into a set to be sold in stores.
The LEGO HMS Beagle just hit the website a couple days ago and currently has 362 days left to gain the supporters needed to advance to the next round.
"Because of the high historical, scientific and educational importance of the theme, I think this set would be a great addition to collections of Lego, and both kids and adults could learn a lot while they play," writes Peña about his design, "evoking the travel of these great explorers of the nineteenth century, whose discoveries changed the way we understand nature."
Head over to his LEGO Ideas site to vote and take a closer look at the vital vessel turned toy.