Dallas Gets Go-Ahead to Remove Robert E. Lee Statue
A federal judge has lifted a restraining order that briefly halted the planned removal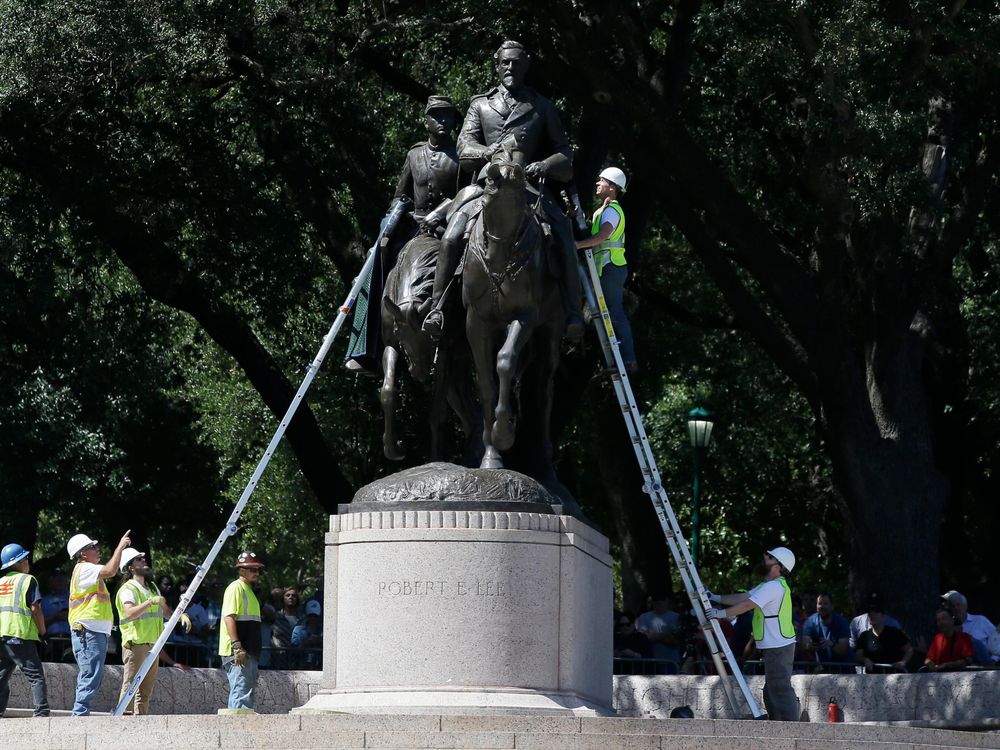 On Wednesday, work crews arrived at Robert E. Lee Park in Dallas to take down an equestrian statue of the park's namesake. They had strapped the monument into harnesses and were contemplating how best to remove it when a federal judge issued a temporary restraining order, putting a stop to their plans.
The delay proved to be short-lived. As Matthew Haag reports for the New York Times, Judge Sidney Fitzwater of the United States District Court lifted the restraining order on Thursday, and dismissed a lawsuit protesting the statue's removal.
The City of Dallas said in a statement that it would continue its efforts to take down the monument of Lee, a Confederate hero, but that "[n]o time frame for removal of the statue has been determined." 
City council members had decided Wednesday in a "near-unanimous vote" to remove the statue, according to Tristan Hallman of Dallas News. Dallas resident Hiram Patterson and the Texas division of the Sons of Confederate Veterans group swiftly filed a lawsuit complaining that the city council had violated the First Amendment and their right to due process.
Although Judge Fitzwater granted the temporary restraining order, he said after a court hearing on Thursday that the plaintiffs had failed to prove either charge.
When the statue comes down, it will join a string of Confederate memorials that have been removed across the country. Efforts to take down the monuments have ramped up in the wake of the deadly rallies in Charlottesville, Virginia, which saw white nationalists convene to protest the removal of a Lee statue.
Dallas Mayor Mike Rawlings has established a task force to review other monuments and spaces that honor prominent Confederate figures. The task force has also voted to recommend removing the name of the park where the monument resides. Robert E. Lee Park became the first public park in North Dallas in 1909, and it was named in honor of Lee in 1936—the same year that the monument of the Revolutionary War general was unveiled. According to Hallman, task force chair Frances Waters said during a public forum that the space may revert to its original name: Oak Lawn Park.