The Curtain Lowers on 'Phantom of the Opera' on Broadway
The final performance of Broadway's longest-running show took place over the weekend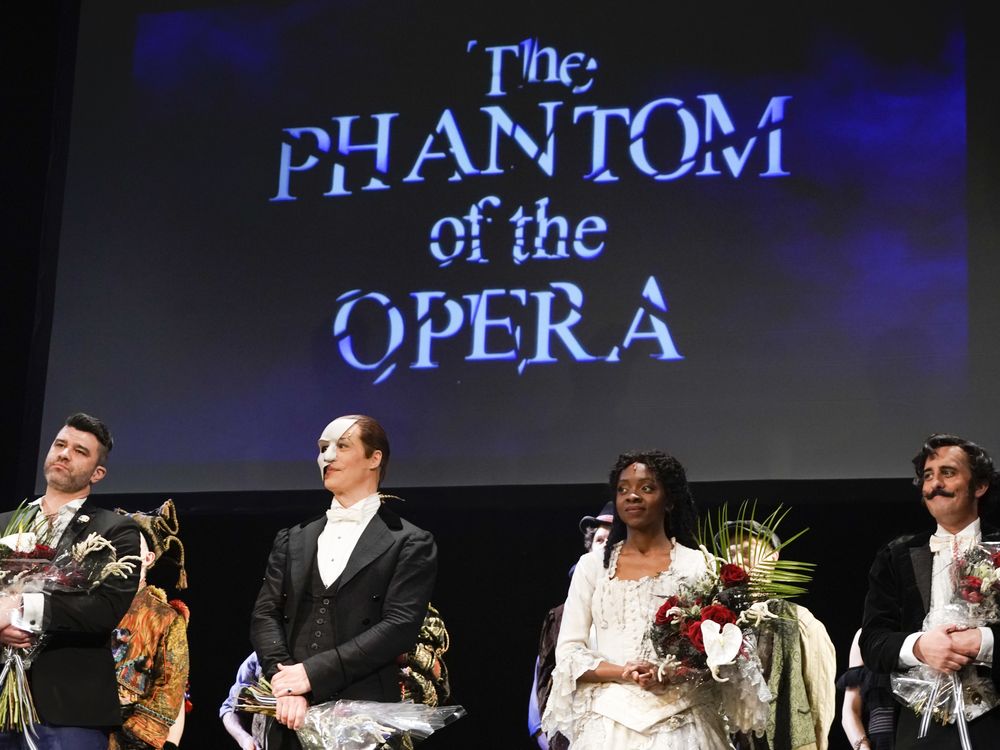 After 35 years and nearly 14,000 performances, the music of the night is officially over. 
The final production of The Phantom of the Opera, Broadway's longest-running show, took place over the weekend at the Majestic Theatre. The show ended with a reprise of "The Music of the Night" performed by current and past cast and crew members—including Sarah Brightman who originated the role of Christine Daaé.
"It's just amazing, really, what has happened," said Andrew Lloyd Webber, the show's composer, after the final curtain, per the New York Times' Michael Paulson. Lloyd Webber dedicated the final show to his son, Nicholas, who died last month of gastric cancer.
Seating for that night's performance was invitation-only, and the crowd was filled with Broadway enthusiasts, actors who once performed in the show, fans who won ticket lotteries and other famous artists, including Lin-Manuel Miranda and Glenn Close.
While Ben Crawford was supposed to go on as the Phantom, he was unable to sing due to a bacterial infection. Instead, Laird Mackintosh was called in to perform the role. At curtain call, Crawford stepped to the side of the stage, but Mackintosh waved him over to stand beside him.
Emilie Kouatchou starred as Christine, while John Riddle performed as Raoul de Chagny. Kouatchou made history in October 2021, when she became the first Black woman to play Christine in New York.
Kouatchou didn't think the show would ever end. "I was like, 'Okay, I'm going to do my run, Phantom is going to continue on and there will be more Christines of color,'" she tells Mark Kennedy from the Associated Press (AP). "But this is it."
The Phantom of the Opera is based on a 1910 novel by the French writer Gaston Leroux. The musical tells the story of a mysterious composer who lurks underneath the Paris Opera House. The show received positive reviews when it opened on January 26, 1988. Since then, it has grossed more than $1.3 billion.
The show was originally slated to close in February, but the announcement was met with a high demand for tickets to the final performances. 
"I don't think any of us thought it would go out with the bang it has," Lloyd Webber tells Gordon Cox and Rebecca Rubin of Variety.
Fans can still see the musical in London, but the orchestra size was downsized and the set was altered to reduce running costs after the Covid-19 pandemic, per the Times. 
Some fans, however, speculate that the production may one day return to Broadway.
"Having been a producer for over 55 years, I've seen all the great musicals return, and Phantom is one of the greatest," says Cameron Mackintosh, the show's lead producer, per Variety. "So it's only a matter of time."
But for now, "it is time for the show to have a rest," Mackintosh tells the
Times
.