Rose Marie's Sprawling Legacy as Told Through the Artifacts She Left Behind
The late actress sang for mobsters, toured New York nightclubs and wisecracked her way through a career that spanned nine decades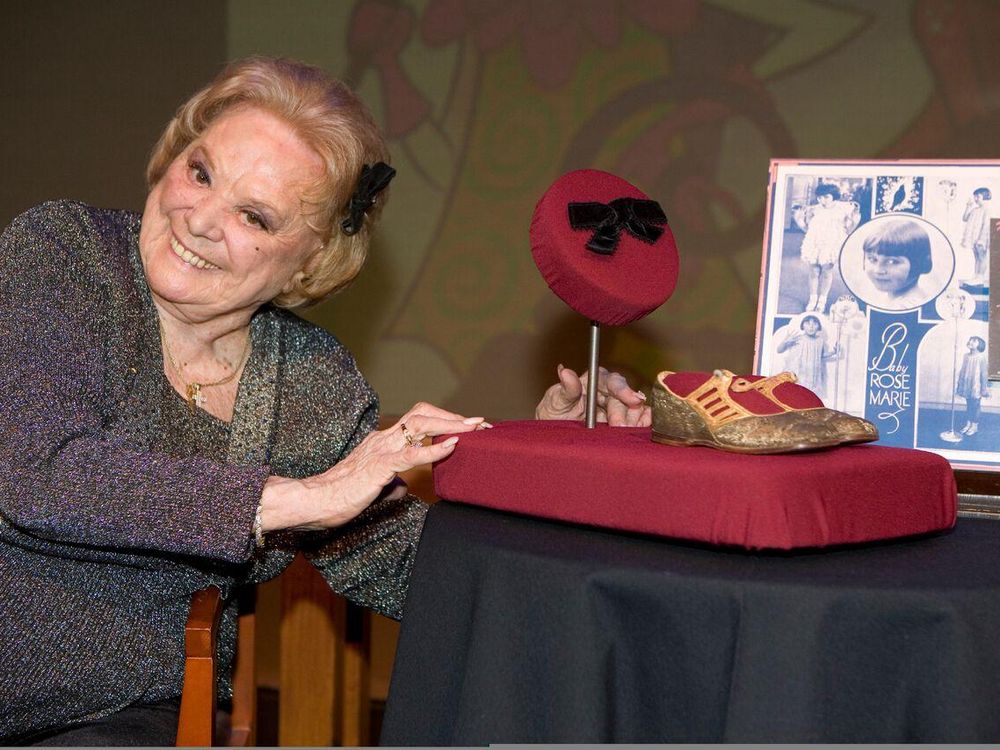 In the late 1920s, a precocious 3-year-old with Dutch-boy bangs, a winsome smile and a surprisingly powerful singing voice became a national sensation for belting out blues songs with all the confidence and passion of an adult woman. From starring in some one of the earliest talking films, that little girl grew up to become a beloved comedy icon, winning particular acclaim for her role as Sally Rogers on the "Dick Van Dyke Show."
On Thursday, Rose Marie—she went by only her first name in Hollywood— died at the age of 94.
Born Rose Marie Mazetta in 1923, she appeared on radio and Broadway, in films and television series over the course of a career that spanned nine decades. She sang for mobsters, toured New York nightclubs and wisecracked her way through more than 600 episodes of "Hollywood Squares."
Today, her legacy lives on at Smithsonian's National Museum of American History. Back in 2008, Rose Marie and eight other legendary female stars—including Phyllis Diller, Tippi Hedren and Florence Hendersen—gifted a trove of personal items to the museum's permanent entertainment collections.
Ryan Lintelman, curator of entertainment at Smithsonian's National Museum of American History, says the more than 40 objects Rose Marie donated tell the story of her indomitable and enduring career on screen.
"There was something about her personality," says Lintelman of Rose Marie. "She obviously was so incredibly charming…even if you watch video clips of her late in her life, it really shines through. But I think she had this dogged determination to always be in the public eye. She felt like she had something to say, and that she could participate in those conversations that allowed her to keep working so late in her career."
Part of what set her apart was her willingness to adapt to new media "as soon as it became available," as Lintelman points out. "She was a star of the stage, and radio, and television, and movies, and every new step of her career was seizing on this new technology," he says. She even joined Twitter in 2015, under the handle @RoseMarie4Real.
Her many acts in life shine through the museum's collection—from her peach dress and a little pair of matching shoes that date to around 1928, when Rose Marie was called "Baby Rose Marie," and was singing her heart out on the vaudeville stage, to a music score from the 1951-1952 run of the Broadway show Top Banana, which she starred in alongside comedian Phil Silvers.
There are a host of colorful stories to be unearthed among the artifacts. Take a program from her performance on the opening night of the Flamingo Hotel, which was owned by the infamous mobster Bugsy Siegel.  "[T]hat's a really great piece of her history," Lintelman says. "As [Rose Marie] wrote in her autobiography, she wasn't exactly involved in the mob, but she was greatly beloved by these figures in organized crime, like Bugsy Siegel."
But the most iconic items from her collection are arguably a pair of dancing shoes and a black bow that Rose Marie wore during her days on "The Dick Van Dyke Show." Between 1961 and 1966, she played Sally Rogers, the whip-smart comedy writer who works with Rob Petrie (played by Van Dyke) and Buddy Sorrell (Morray Amsterdam) on the fictional "Alan Brady Show." Sally's desperation to find a husband was a running gag, but the role nevertheless defied prevailing gender norms.  Sally was a single career woman, who could hold her own in the writer's room.
Rose Marie always wore a black bow when she appeared on "The Dick Van Dyke Show," and it became her trademark accessory in later life. In 2008, she told Kenneth R. Fletcher of Smithsonian.com that the bow was important for "a very private personal reason," but would not elaborate any further.
The American History Museum's collection of Rose Marie memorabilia is not currently on display, but Lintelman tells Smithsonian.com that there are plans to incorporate the collection into a future permanent exhibit that will examine American history through the lens of entertainment.
Her story is one that deserves the spotlight. Long after the curtains closed on "The Dick Van Dyke Show, she continued to stay relevant, notably joining a rotating cast of singers and comedians in a show called "4 Girls 4​" in the late 1970s. As John S. Wilson wrote in his 1979 review of the act for the New York Times, "In this company, Rose Marie serves as a change of pace...shooting out one‐liners as she sprawls over a piano and shouting out a few lines of song in a husky, gravel‐edged voice."
"She did that so late in her life," says Lintelman. "She just felt she had more to contribute. And I think that determination really is what set her apart from other actresses of her age."