Cruise Passengers Win Lawsuit After Covid Outbreak on Ship in 2020
The Ruby Princess, which launched from Australia in the early days of the pandemic, was linked to 662 cases of Covid-19 and 28 deaths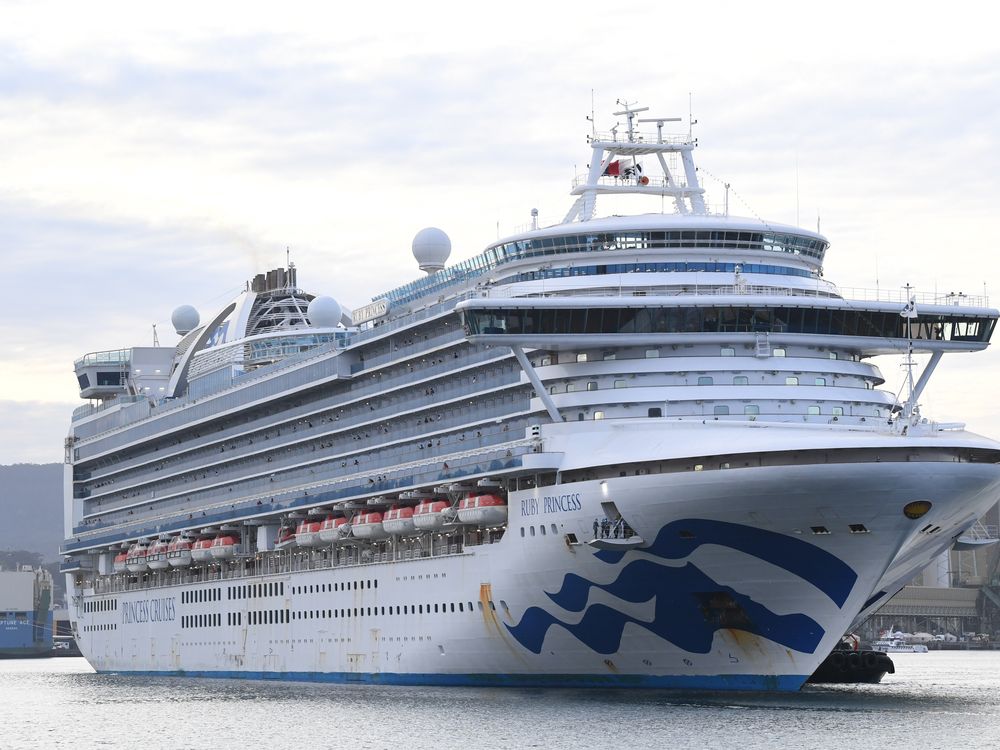 Passengers aboard an Australian cruise ship linked to hundreds of Covid-19 cases during the early days of the pandemic have won a class-action lawsuit, which accused cruise operator Carnival—and its subsidiary Princess Cruises—of negligence and breach of customer care.
Of the 2,671 passengers and 1,146 crew members aboard, 662 people contracted the virus, and 28 deaths were associated with the event. The ruling marks the first-ever successful class action lawsuit against a cruise operator, as Vicky Antzoulatos, the plaintiff's lawyer, tells Jamie McKinnell of the Australian Broadcasting Corporation (ABC). 
"I have found that before the embarkation of passengers on the Ruby Princess for the cruise in question, the [companies] knew or ought to have known about the heightened risk of coronavirus infection on the vessel and its potentially lethal consequences," the judge, Angus Stewart, said in his ruling. "Their procedures for screening passengers and crew members for the virus were unlikely to screen out all infectious individuals." 
The Ruby Princess departed Sydney on March 8, 2020, for its 13-day cruise to and from New Zealand. At that time, Covid-19 was quickly spreading in other parts of the world—in Italy, for example, northern provinces were placed under lockdown that same day, and the country's schools and universities had closed just a few days earlier.
On March 9, 2020, a Carnival cruise ship called the Grand Princess was finally allowed to dock in Oakland, California, following days of circling coastal waters in limbo after 21 people aboard tested positive. This wasn't the first case of mass Covid infection aboard a Carnival ship—a month earlier, 3,711 people on the Diamond Princess were quarantined off the coast of Japan for two weeks following a positive Covid test from an 80-year-old passenger. That ship was later linked to more than 700 Covid-19 cases.
Yet, despite rising infections on other cruises, Ruby Princess passengers were not offered the chance to cancel their trip free of charge until the day after it departed, reports Mary Whitfill Roeloffs for Forbes. 
Lead plaintiff Susan Karpik contracted a mild case of Covid on the Ruby Princess, but she claims to suffer from long Covid. Her husband, Henry, got very sick, was placed in an induced coma and estimated to have only days to live. Though he survived, he spent months in the hospital. 
"For me and other passengers, we've been through the mill and back. It's been a long journey," Karpik said after the decision, per Clyde Hughes of UPI. "I do hope [the company] will take the time to read the information we've given them about our experiences and take better care of their customers."
Karpik sought $360,000 in damages for personal injury, distress and disappointment, but she was awarded $4,400 plus interest for out-of-pocket medical expenses, reports the ABC. The judge ruled she was below the claimable threshold for personal injury—and cast doubts about whether she actually suffered from long Covid. Additionally, he pointed out that she, like all passengers, had already received a refund for the cruise. 
Though Karpik only earned a fraction of what she was asking for, the lawsuit opens the door for other passengers to make claims. Now, each passenger will need to prove their individual damages unless Carnival decides to settle, Antzoulatos tells the ABC. 
"Hopefully, they'll just settle all the claims to the passenger now and not prolong the litigation process," she tells the publication. "In terms of precedence, this is the first successful cruise ship class action in the world, so I think cruise ships will be paying attention to this case and the comprehensive findings that the court made."