Cremation Rates Reach All-Time High in the U.S.
The practice has surpassed burial rates for the second year in a row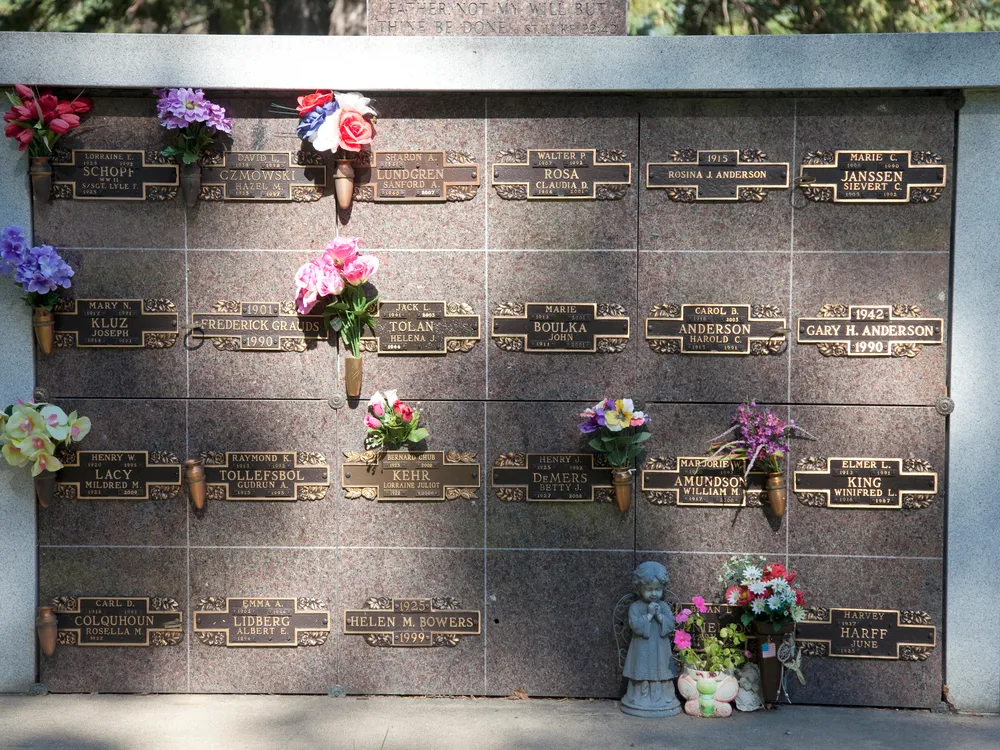 When a person dies in the United States, there are three (legal) options for putting his or her body to rest: burial, cremation, or medical donation. Burial was long the method of choice for those contemplating the inevitable end, but times, they are a-changing. As Susan Scutti reports for CNN, cremations are more popular than they have ever been in America, surpassing the rate of burials for the second year in a row.
According to a new report by the National Funeral Directors Association (NFDA), cremations accounted for 50.2 percent of funerals in 2016, up from 48.5 percent in 2015. Last year, 43.5 percent of Americans opted for a burial, down from 45.4 percent in 2015.
This shift in funerary preferences can be chalked up to a number of factors, James Barron writes in the New York Times. Cremation is usually less expensive than a traditional burial, for one. And religious observance—which, depending on your affiliation, may rule out cremation as an option—is becoming less prevalent in the country.
"Most funeral directors have seen a lot of families move away from tradition, move away from ceremony," R. Bryant Hightower Jr., the secretary of the NFDA, tells Barron. "[A]nd in their minds, ceremony and tradition are tied to the burial side more than the cremation side. So they have said, 'If I want it simple and I don't want it in a church or a synagogue and I don't want a rabbi or a minister, then I want cremation.'"
The new report did indeed find that Americans who are not religious are more likely to consider a cremation for their family and friends. And only 39.5 percent of respondents said they thought it was important to have religion as part of the funeral ceremony, which represents a drop of 10 percentage points since 2012.
Religion and cremation are not always mutually exclusive, however. In 1963, the Vatican explicitly allowed the practice. And while a 2016 document released by the Vatican referred to cremation as a "brutal destruction" of the body, it confirmed that Catholics can opt to be cremated if their ashes are not scattered afterward.
In response to Americans' increasing preference for cremations, many funeral homes are changing their business models. According to the report, nearly 30 percent of funeral homes now operate crematories, and another 9.4 percent plan to open a crematory within the next five years. But the trend presents a challenge for the industry. The report notes that "many consumers are not aware that cremation can be accompanied by a memorial service or viewing"—traditions that also bring in profits for funeral homes.
"Things like a memorial service, a visitation or a viewing—these are things that we're trying to figure out how to tie into these minimal services," Jeff Jorgenson, founder of Elemental Cremation & Burial in Seattle, tells Scutti of CNN. "And that's where the industry really struggles."
Funeral home operators in some states have it easier than others. Cremation rates are still low in the South and Southeast. Only 20.9 percent of people in Mississippi are cremated, followed by 25.7 percent in Alabama, 27.3 percent in Kentucky, 29.7 percent in Louisiana and 31.3 percent in Tennessee. Washington state boasts the country's highest cremation rate, at 76.4 percent. It is trailed by Nevada at 75.6 percent, Oregon at 74.3 percent, Hawaii at 72.7 percent and Maine at 72.4 percent.
Jorgenson tells Scutti that regional differences can be attributed to disparities in religious observance and education. Cremation rates also increase in states with relatively large transient populations, people who do not necessarily want to be buried in their place of death, Jorgenson says. And transporting a body is much easier if the remains have been cremated.
The authors of the report estimate that by 2035, rates of cremation will reach 78.8 percent nationwide. That's still less than Japan, where 99 percent of the dead are cremated. But as rates of cremation rise, Americans may find themselves in the market for Japanese-style corpse hotels.