Court Revokes the Construction Permit for Contentious Hawaiian Telescope
Protestors physically blocked access to the Mauna Kea construction site for more than a year and now the project faces another roadblock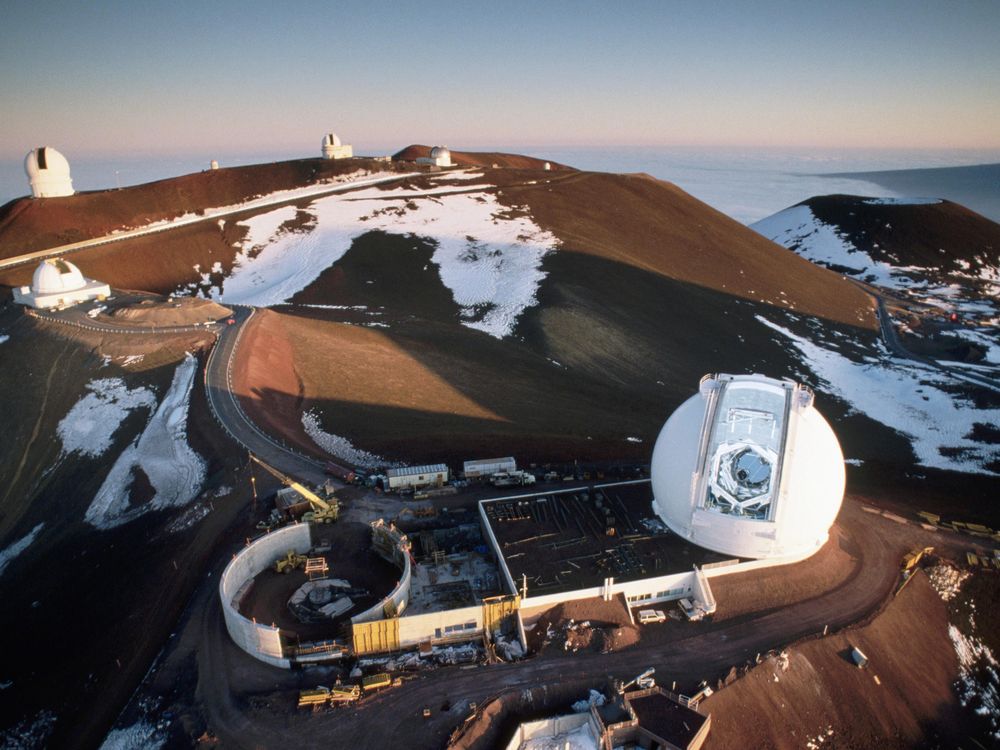 The dormant volcano Mauna Kea rises 13,796 feet above the land and is Hawaii's tallest peak. The remoteness of the island chain makes Mauna Kea a premier site for astronomy and home to 13 telescopes and the largest observatory in the world.
But it's also a sacred place for Native Hawaiians, a fact that has led to protests over the plan to build another telescope. Now those plans face another roadblock, as the Hawaiian State Supreme Court ruled that the construction permit for the Thirty Meter Telescope is invalid.
According to the ruling, Hawaii's Board of Land and Natural Resources shouldn't have approved the permit without first hearing from the concerned Native Hawaiians, reports Alexandra Witze for Nature. The ruling states that the Board "put the cart before the horse when it issued the permit," Witze reports. 
"If the process has no integrity, neither will the outcome," Kealoha Pisciotta, a spokeswoman for the group that brought the suit, tells Dennis Overbye of The New York Times. 
The Thirty Meter Telescope (TMT) is intended to be a "counterpart to two other next-generation telescopes, the European Extremely Large Telescope and the Giant Magellan Telescope, now under construction in Chile," Witze writes. (The Harvard-Smithsonian Center for Astrophysics is a partner at the Chilean facilities and operates The Submillimeter Array on Mauna Kea.) 
Construction for the telescope was planned for last April, but protests that started at last October's groundbreaking ceremony halted progress. Witze adds that it is not clear yet whether the telescope will move forward, though work on its components continues.
However, protests over the development on Mauna Kea have been going on for decades, writes Doug Herman for Smithsonian.com. The concern over the project is a complex tangle of cultural and environmental concerns, influenced by the long history of incursion on Hawaiian sacred sites. The telescope would be 18 stories high and the largest building on the Big Island.
The protestors are not against astronomy. "We're just trying to share our beliefs," says Kau'i Onekea, who lives on Oahu island, reports Witze for a Nature story on protests last August at the International Astronomical Union meeting in Honolulu. The court ruling seems to indicate that some authorities agree that those beliefs should be shared and considered.
"TMT will follow the process set forth by the state, as we always have," says Henry Yang, the TMT board chair, in a statement, reports Witz. "We are assessing our next steps on the way forward."