Could Ketamine Treat Severe Depression?
Research suggests the anesthetic is at least as effective as electroconvulsive therapy, the current standard for treatment-resistant depression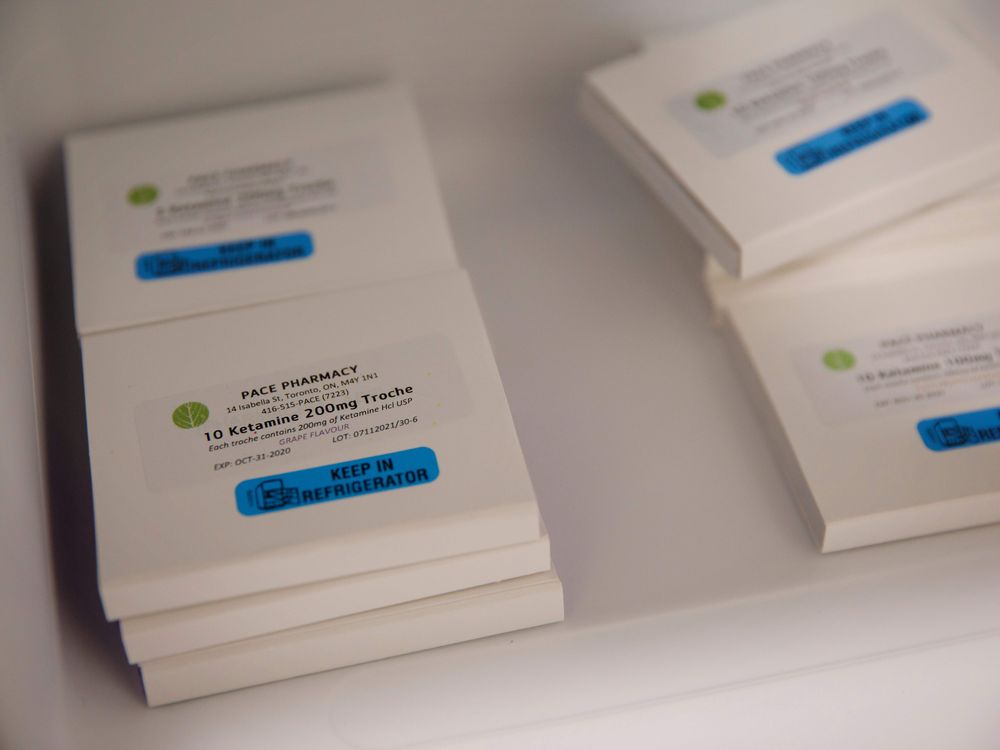 At least 10 percent of the United States population will experience major depressive disorder at some point in their lives—researchers estimate it affects about 21 million U.S. adults. But for those who don't respond well to antidepressants, or about one-third of clinically depressed patients, only limited treatment options remain. Currently, electroconvulsive therapy, or ECT, is the quickest and most effective pathway for such patients. 
"ECT has been the gold standard for treating severe depression for over 80 years," Amit Anand, a psychiatrist at Harvard Medical School and director of psychiatry translational clinical trials at Mass General Brigham, says in a statement. "But it is also a controversial treatment, because it can cause memory loss, requires anesthesia and is associated with social stigma." 
Now, a new study published in the New England Journal of Medicine suggests the anesthetic ketamine may be at least as effective as ECT for treating severely depressed patients who do not have psychosis. The study is the largest comparison of the two treatments ever done and the only one to measure impacts to memory, per the statement.
Researchers conducted the trial between 2017 and 2022 with 365 patients. For three weeks, participants were either administered ketamine intravenously twice per week or given ECT three times per week. The patients were monitored for six months following treatment and filled out a symptom questionnaire, which included memory tests and questions about quality of life.
About 55 percent of participants who received ketamine reported a 50 percent improvement in their symptoms and quality of life that lasted throughout the six months, compared to 41 percent of those receiving ECT. While ECT was associated with memory loss and musculoskeletal adverse effects, ketamine's only side effect was dissociation during treatment. 
Roger S. McIntyre, a psychiatrist and pharmacologist at the University of Toronto who was not involved with the research, tells the New York Times' Christina Caron the study is "groundbreaking."
"It's this type of rigorous, randomized, real-world pragmatic data that is robust and very clinically meaningful," he tells the publication. 
But some scientists are concerned about ketamine's potential for abuse, especially because its longer-term use has not been deeply examined. Researchers point to the opioid epidemic as a cautionary example. 
"Why do we think ketamine's going to be different? If you ignore risks and expand access as aggressively as you can, we're going to be in the same place in ten years," Boris Heifets, an anesthesiologist who studies ketamine at Stanford University and was not involved in the new research, tells Olivia Goldhill of STAT News. "Ketamine is not oxycodone. But it does have an abuse liability. Even if it's relatively modest, if you give it to enough people, the math is upsetting."
Though ketamine has been used in healthcare since the 1960s, research on its antidepressant effects has increased only in the last few decades. In recent years, recreational ketamine use has risen in popularity because of its hallucinogenic and dissociative effects.
Still, ketamine's potential for abuse must be considered alongside ECT's link to long-lasting cognitive problems—some ECT patients have experienced permanent memory loss. 
"It's a question of risk assessment for each individual patient," Heifets tells STAT News. "Neither of these things is risk-free, neither is transformative."