"Corduroy Road" From Civil War Era Found in Michigan
Used to stabilize swampy pathways, corduroy roads are among the earliest types of manufactured thoroughfares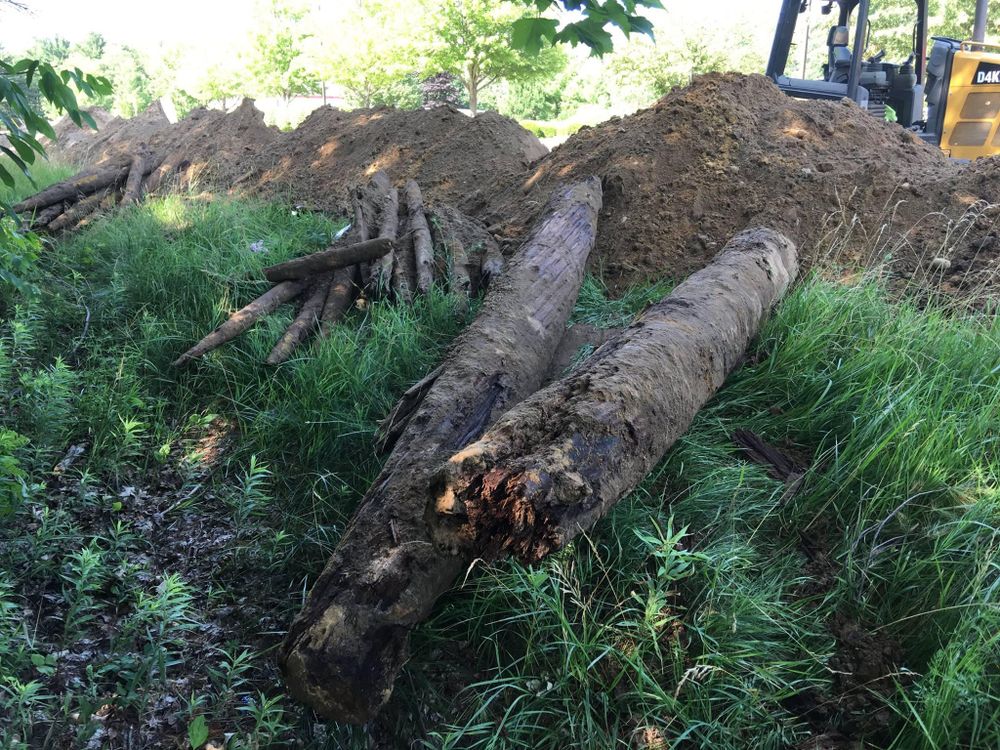 Before the invention of modern concrete, travelers were able to cross muddy, swampy grounds by building "corduroy roads"—paths that were constructed of logs laid perpendicular to the direction of the route. While digging up a street in Michigan's Grand Haven Township, a team of construction workers recently unearthed 100 feet of a corduroy road that dates to the Civil War era, as Brandon Champion reports for MLive.
The road was discovered beneath 168th Avenue, which is under redevelopment as part of an extensive "capital improvement plan." According to the Grand Haven Township Facebook page, local officials believe that the road was built in approximately 1855, when the area was a logging town.
Corduroy roads, which get their name because of their resemblance to the linear fabric, are among the earliest types of manufactured thoroughfares, write M.G. Lay and James E. Vance in Ways of the World: A History of the World's Roads and of the Vehicles that Used Them.
In 1755, the British Army under General Braddock​ "used significant lengths of corduroy construction" to build a wide road stretching from Cumberland in Maryland to Pittsburgh.
The soldiers aimed to use the road in their mission to recapture Fort Duquesne from the French. "[A]lthough construction of the road was successfully completed," Lay and Vance write, "the military mission failed a few kilometers from the fort when a massive ambush destroyed the troop of 1, 459 men."
Grand Haven Township officials already knew about another stretch of corduroy road lying beneath a nearby by street, but the one under 168th Avenue came as a "pleasant surprise," Stacey Fedewa, community development director, tells Champion.
"We love finding our historical things here," she adds.
According to the Township Facebook page, the local government is now working with the Tri-Cities Historical Museum to preserve the centuries-old pathway. ​
Editor's note: Due to a mistake introduced in editing, this article incorrectly stated the date General Edward Braddock was authorized to build a miltary road. It was 1755 not 1775.