Copenhagen Has a Cemetery for Homeless People
But proper burials for indigent individuals remain few and far between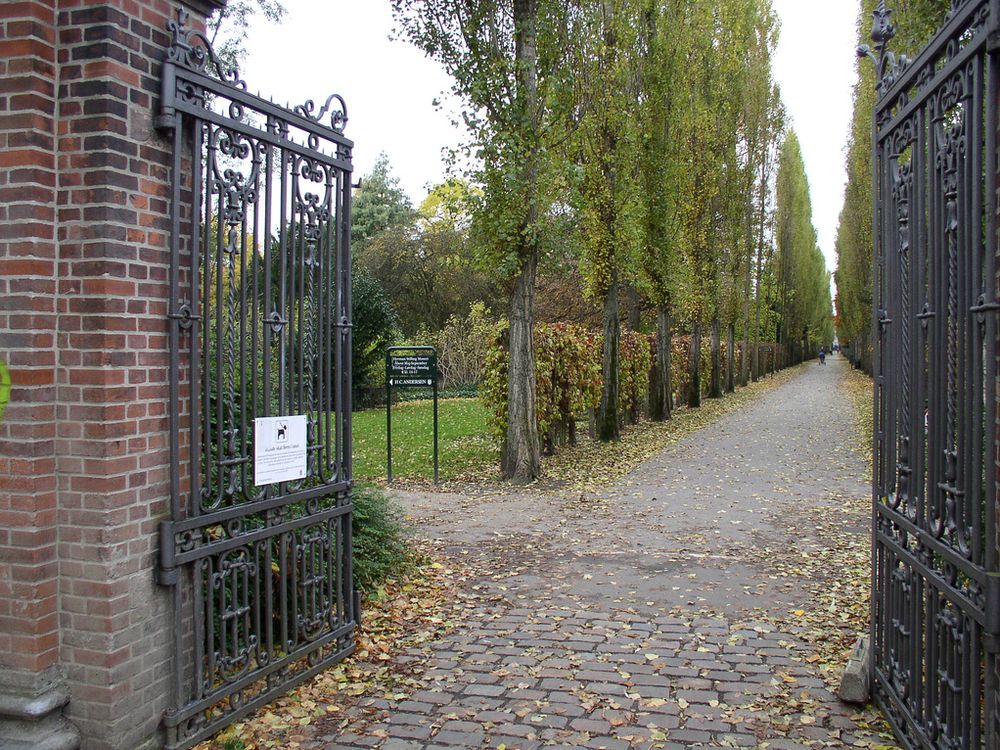 For many people, homelessness in life also means indignity in death—an anonymous, budget burial. But things are changing in one major European city: CityLab's Mimi Kirk writes that Copenhagen's Assistens Cemetery in Denmark has set aside a section just for homeless people.
More than 300,000 people are buried at Assistens, Denmark's most famous graveyard. Previously, due to a city mandate, homeless people were cremated in urns and placed in unmarked graves there. Often, with no information on where individual burial locations were, mourners took to memorializing their lost ones' lives by hanging photographs on a particular tree in Copenhagen's Kultorvet Square. After the local government tore down the tree as part of an effort to modernize the square, an advocacy group successfully petitioned the city to set aside a plot for homeless individuals. "So far," writes Kirk, "[Ten] people have been cremated and buried in the Assistens section, which features a bronze sculpture of a group of abstract figures upon which the homeless place flowers and hang photos of their deceased compatriots."
Copenhagen's creation of a dignified resting place for homeless people stands in stark contrast to other areas that use public funds to bury indigent people. For example, as reported by Smithsonian.com, more than 850,000 of New York's homeless and impoverished dead are buried with little ceremony or dignity in mass graves at Hart Island in Long Island Sound.
Public or "pauper" graves exist all over the world. Occasionally there are public outcries against no-frills funerals and mass graves. In some countries, like the United Kingdom, the families of poor individuals are eligible for small funeral payments to help them arrange for a decent burial. But homeless people who live without families and in anonymity must rely on local governments for their burials.
Adequate housing is considered a basic human right—but is a decent burial a human right, too? Though the World Health Organization has argued against mass graves in disaster situations, there is no international bar for burials or the treatment of the indigent dead. Given that there are at least 100 million homeless people worldwide, it may be time for other cities to follow Copenhagen's lead.