Convenience Stores Are Killing Hotel Minibars
Once found in many hotels, minibars are slowly being phased out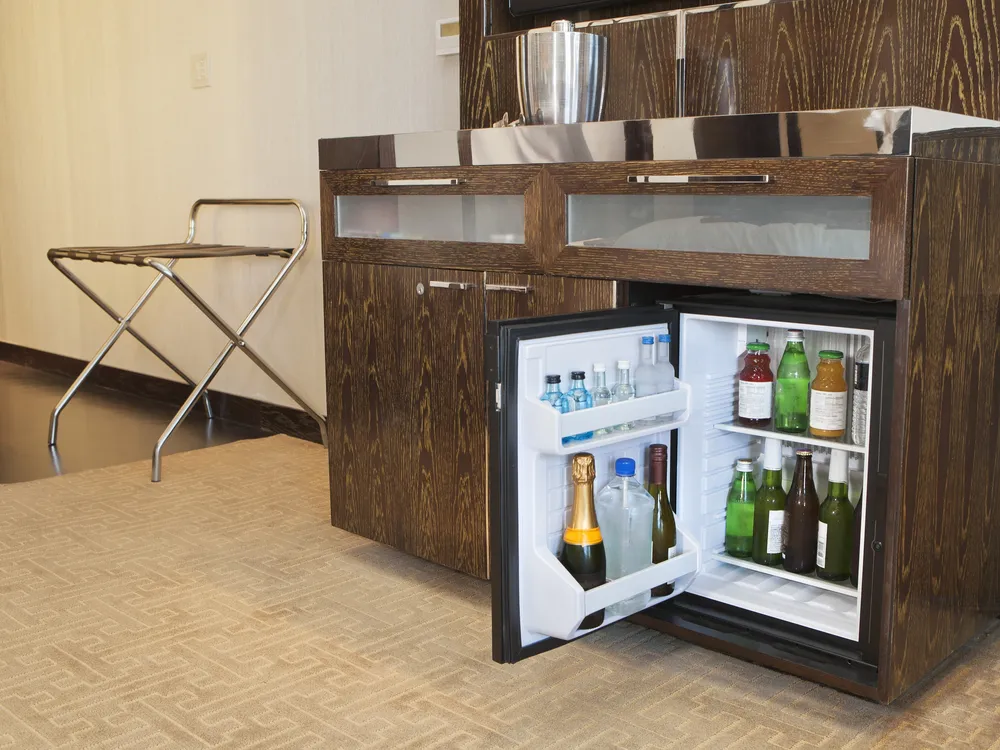 Minibars with their adorable mini-bottles and exorbitant prices are slowly becoming a thing of the past. Hotels are starting to phase out this amenity because apparently, travelers just don't like them as much as they used to. 
TripAdvisor recently released a survey that found the minibar ranked least popular among all hotel amenities -- just 21% of respondents found the room fridge an important feature compared with 89% that wanted a free wireless connection.

PKF Hospitality Research found that in the United States, revenue from minibars, which represents just 1% of total hotel revenue, fell 28% from 2007 to 2012.
As 24-hour convenience stores and gas stations have become more prevalent, the need for access to snacks directly has waned. Why pay $5.00 for a soda, when you can get one for a dollar down the street? Getting rid of minibars also helps hotels reduce the number of housekeeping tasks, and eliminates a lot of arguments over room charges at check-out.
Still that hasn't stopped some people, like the Atlantic's David Samuels, from mourning the loss of the small refrigerators filled with goodies: 
There was no minibar at the Hyatt where I stayed in San Francisco, or at the boutique hotels I visited in Kansas City and New Orleans, either. Somewhere during my valedictory tour, I forgot all about the stale potato chips, the outrageous bar charges, the lonely condom packets, the legions of guardian sensors that charged me $8.95 for moving a bottle of orange juice from its motion-sensing pad. I forgot the impacted emptiness and displacement. Despite its shortcomings, the minibar was a faithful sentry that had stayed up late and kept me company in times of danger and personal sorrow. It had never failed to deliver something—liquor, candy, clean T-shirts, fresh socks—that made me feel less alone.
It's a sentimental notion, but on the bright side, all those things are probably available at the CVS just down the block.