Elon Musk's Futuristic Hyperloop is Coming to California Next Year
The project isn't the enormous high-speed rail alternative that Elon Musk orginialy proposed, but it is close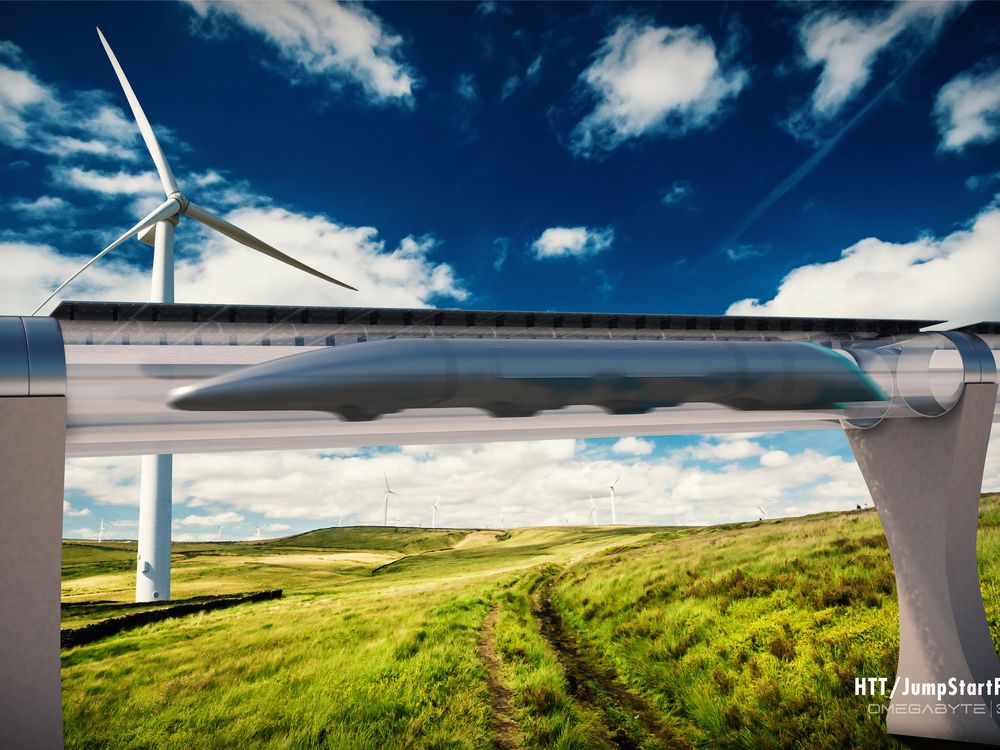 Space and technology visionary Elon Musk's crazy-sounding high-speed transportation idea known as the Hyperloop is edging closer to reality. A research company called Hyperloop Transport Technologies (HTT) — unaffiliated with Musk or SpaceX or Tesla — has plans build a five-mile test track, reports Sebastian Anthony for Ars Technica. 
Originally, Musk put out the idea in 2013 that a tube with very low-pressure, carrying passenger vehicles that resemble capsules and are pushed forward by magnets, could get people from Los Angeles to San Francisco in 30 minutes. He made the plans public and essentially said "go for it." So Hyperloop Transport Technologies did. For The Verge, Russell Brandom reported in December 2014:
First formed last September, Hyperloop Transportation Technologies, Inc. has announced a new stage of the project, together with new research into the finance and engineering of the system set to arrive later this week. The company works on an unusual model, drawing from a network of over a hundred professionals with experience from Boeing, Tesla, and SpaceX. Under the JumpStartFund model, each employee is compensated through a share of the company's eventual profits. If the system works, the profits will be shared far more broadly than a traditional corporation — but until that time, they're all volunteers.
In February, HTT announced it would build a test track. Now they're filling in the details of that plan. Starting in 2016, the track will be built near Quay Valley in California, 160 miles north of Los Angeles, Anthony reports for Ars Tecnica. The five-mile baby Hyperloop wouldn't get up to the speeds Musk originally proposed, but it could reach 200 or 300 miles per hour. It's slated to cost $100 million. The company head, Dirk Ahlborn, spoke about the project to Wendy Koch at National Geographic. Koch writes:
Ahlborn says traveling in a Hyperloop will be similar to riding the subway or flying in an airplane. He plans to finish the five-mile California stretch in early 2017 and spend at least a year optimizing the system before taking on passengers.
"Unfortunately for us, it's impossible to test everything out on a small scale," he says, noting the stretch is too short for a pod to reach sonic speeds. Once it's done, he says, "we'll start working on longer distances." He says developers in Quay Valley want to fund an extension, but nothing's been decided. 
Extensive safety testing lies in the way of actually riding the Hyperloop, but the California track isn't the only one the world might see. Musk himself announced in January that a different test track would be built, likely in Texas. The details on that one have yet to be revealed.
To spend some time fantasizing about what the future may hold, check out some mock ups of what the Hyperloop may look like from a masters-level studio at the University of California's architecture school, collected by Alissa Walker at Gizmodo.