You Can Own Mark Twain's Connecticut Farmhouse
The author gifted the property to his daughter in 1909. Not long after, tragedy struck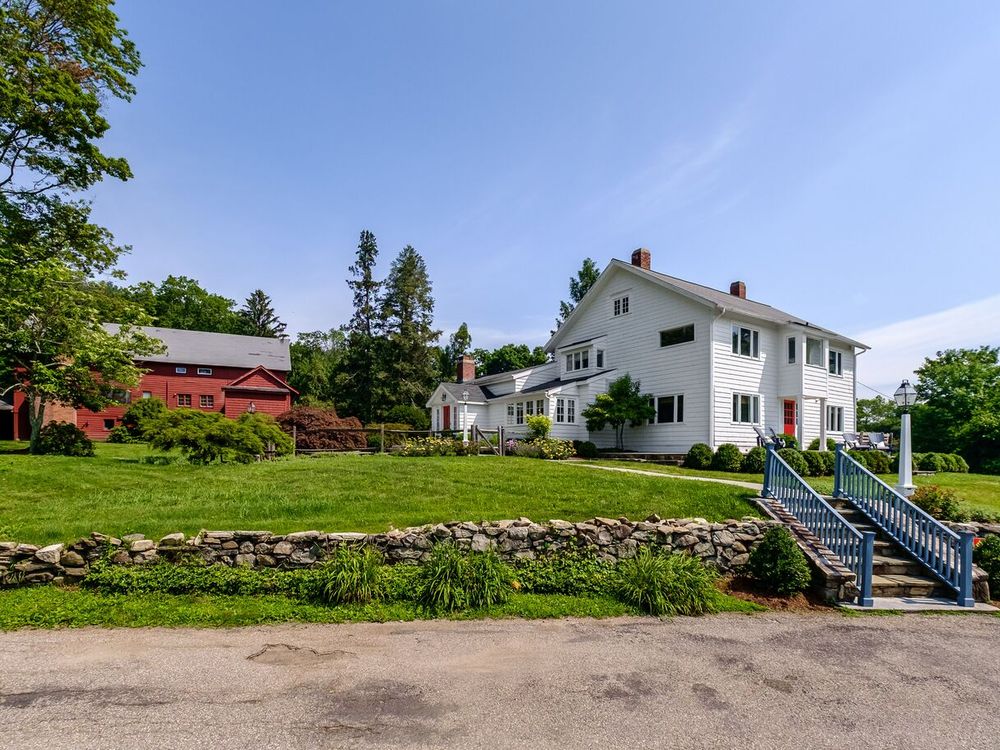 In 1909, Samuel Clemens presented his daughter Jane Lampton  "Jean" Clemens with a sprawling farmhouse located on the corner of the writer's estate in Redding, Connecticut. As Sam Dangremond reports for Town & Country, "Jean's Farm," as the property is known, is now on the market for a cool $1.85 million.
The farmhouse, which was built in 1787, includes five bedrooms and three-and-a-half bathrooms. The home was gutted by its current owners in 2013, and according to the property's real estate listing, it now features a kitchen with "Cream Marfil marble counters, custom cabinetry, Gaggenau premium appliances," and a "sumptuous" living room with "Carlisle hickory signature floors [and] antiqued ceiling beams."
That certainly sounds nice, but the property has also retained some of its historic charms. According to Masha Angelova of Mansion Global, the new owners will inherit a barn that was built in 1860, and that was at one point used by Barnum & Bailey to store its circus elephants.
Before the barn housed pachyderms, it was beloved by Jean, who came to live with her father—who is best known by his pen name Mark Twain—soon after the construction of his Redding villa. (The author dubbed his new home "Stormfield" because it had been financed with profits from his book Extract from Captain Stormfield's Visit to Heaven.) According to the website of the Mark Twain Library, Jean was "delighted to find a farmhouse on the northeast corner of the estate" because she "dearly loved animals."
Sadly, Jean's new chapter in Redding was cut short. On Christmas Eve of 1909, the 29-year-old was found dead in a bathtub at Stormfield. The website of the Mark Twain House and Museum states that Jean likely died of a heart attack brought on by an epileptic fit.
Before his daughter's untimely death, Clemens had been hard at work raising money for a new pet project. He had gifted the town of Redding with more than 1,000 books, which were stored in an unused chapel, and the author hoped to build a permanent library to house his collection.  After Jean died, Clemens sold her farmhouse for $6,000 and put the funds towards the construction of the Jean L. Clemens Memorial Building—the first iteration of the Mark Twain Library.
Clemens did not live to see the opening of the institution that was named in his daughter's memory. He died of a heart attack in 1910, at the age of 74. In the author's New York Times obituary, Twain's biographer is quoted as saying that "all heart went out of him and his work when his daughter Jean died."