You Can Ride the Paris Metro for Free Right Now
But if you have a car with an even-numbered license plate, you're not allowed to drive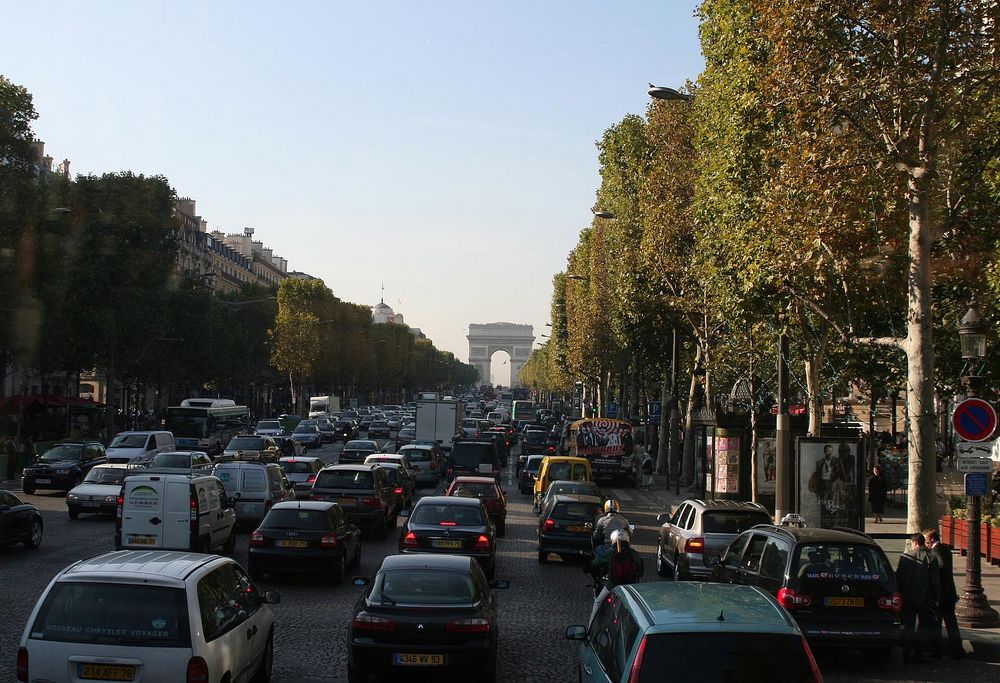 In Paris, the warm days and cool nights of this year's spring have created a less-than-charming feature over the city—a cloud of pollution. To prevent the smog from getting worse, Paris officials have made all public transit free of charge, and banned cars and motorcycles whose license plates end with an even number from driving on city streets. The ban lasts from 5:30 am to midnight local time on Monday.
From BBC's Hugh Schofield: 
It is not hard to spot even-numbered registration plates on the streets of Paris. Plenty of people seem to have decided to chance it. Either they reckoned their journey was too important to cancel, or the risk of a 22-euro (£18) fine was not enough to concern them.

But overall it seems Parisians are playing the game. Most cars on the roads are indeed odd-plated, and traffic seems lighter than usual. Fewer vehicles means fewer particles, so presumably the measure is having an effect.
This isn't the first time Paris has attempted to ban cars as a way of controlling pollution. They tried it once before, in 1997, but had mixed results. And in 2012, the mayor of Paris attempted to enact legislation banning all cars made before 1997 from the roads. 
Paris isn't the only city to try to restrict driving using license plate numbers. In China, the smog-choked city of Shijiazhuang temporarily banned cars whose license plates ended with a 1 or a 6 from the city center in order to reduce pollution. Here in the United States, banning cars from the roads is a tougher sell to the public. Even Los Angeles, which has the combined troubles of both terrible air pollution and horrendous traffic, hasn't yet resorted to banning cars from the roads.