The Colosseum Waits on Funding for Critical Repairs in the Fight Over Rome's Subway System
Caretakers fear the row over the metro's overspending could endanger the ancient arena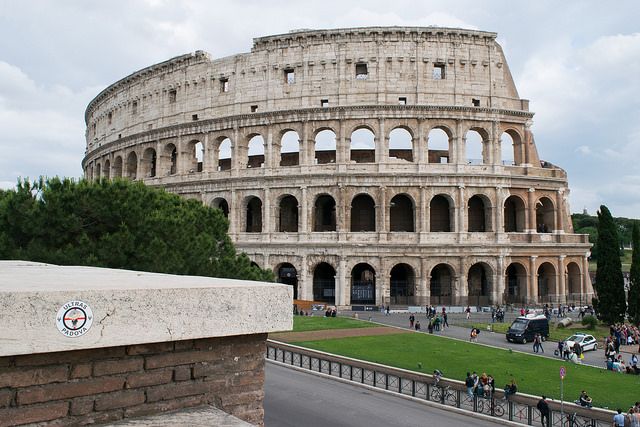 Rome's Colosseum has stood in the city for nearly 2,000 years, but the stresses of being situated in a modern metropolitan center have taken their toll on the gladiatorial arena. Thanks to construction nearby, including long-running plans to build a series of subway lines centering on the ancient Roman building, the already partially ruined building is in need of some long-overdue repairs. But while budget agreements back in 2014 set aside several million dollars to help maintain the Colosseum, a new fight over the metro line has conservators fearful about the building's future, Alyssa Buffenstein reports for artnet News.
Back in 2007, Rome began work on a new subway system that would crisscross the Italian capital, with several stations to be built near the Colosseum. However, after years of fighting over mismanagement of funds set aside for the subway system, this month the Rome city council voted to dissolve the company in charge of the project, Crispian Balmer reports for Reuters.
This political battle has left the Colosseum's conservators high and dry. The city had earmarked €4 million ($4.3 million) for the Colosseum to offset any structural damage to the ancient structure caused by nearby construction. Now that the Rome city council has voted to keep Roma Metropolitana from accessing its funds, the Colosseum has not received the money set aside for its repairs, the Agence France-Presse reports.
"By liquidating Roma Metropolitana, the mayor has left us without anyone to deal with regarding the financing needed for the urgent strengthening of the Colosseum," a spokesman for the superintendent of the city's archaeological treasures tells the AFP.
The Colosseum is one of the city's most popular tourist attractions, drawing thousands of visitors each year. While the subway system was designed to make it easier for more people to visit the iconic building (as well as easing Rome's infamous traffic snarls), Roma Metropolitana had yet to disburse the restoration funds to the Colosseum's overseers, according to the AFP.
The decision comes at a bad time for the Colosseum—not only are the interior walls of its top section already in need of structural repairs, but several recent earthquakes in Italy have exacerbated the damage. Now, new cracks have appeared in the walls, and the Colosseum's caretakers are worried that further construction on the trains could cause further damage to the arena, Buffenstein reports.
"The Colosseum cannot wait any longer," says Francesco Prosperetti, Rome's superintendent of archaeological sites, according to the AFP. "As a citizen I would not like to delay the metro but as the defender of this monument I may not have any choice."