Climate Change Will Mean the World Eats Rice
The future under climate change indicates that rice will become an even more abundant staple, thanks to a boost in carbon dioxide that make crops thrive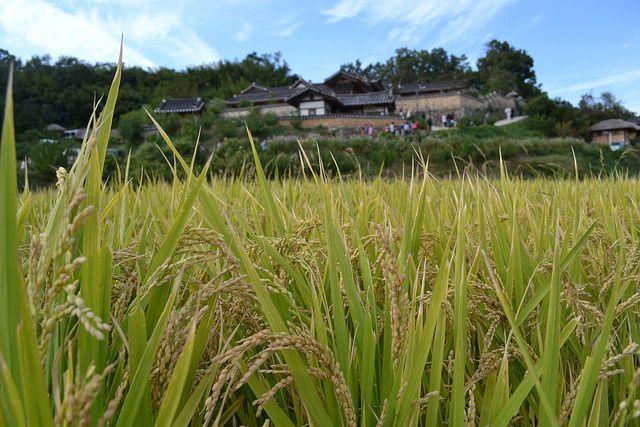 Ready your chopsticks, spoon or other utensil of choice. In a future featuring climate change, rice could soon become an even more abundant staple, thanks to a boost in carbon dioxide that make crops like rice thrive. Corn, on the other hand, does not operate as well with excess CO2 in the atmosphere.
The Wall Street Journal elaborates:
Nearly 500 separate experiments confirm that if carbon-dioxide levels roughly double from preindustrial levels, rice and wheat yields will be on average 36% and 33% higher, while corn yields will increase by only 24%.
To test this prediction, scientists released excess carbon dioxide on a farm's rice plots. They tested how growth rates changed in rice and its weed competitor, barnyard grass.
The ear weight of the rice was enhanced by 37.6% while the growth of the barnyard grass was actually reduced by 47.9%, because the vigorous rice shaded out the weeds.
For rice lovers, that's good news. Bring on the sushi, paella and rice noodles. But for the corn connoisseurs out there, better to enjoy those golden ears while they're still abundant.
More from Smithsonian.com:
Walking Along the Rice Paths with the Locals
How Our Food System Could Be Radically Better in 2032