Claude Monet's Glazed Biscuit Kitty Cat Returns to the Artist's Home
The terracotta feline was believed to have gone missing after the death of Claude Monet's son Michel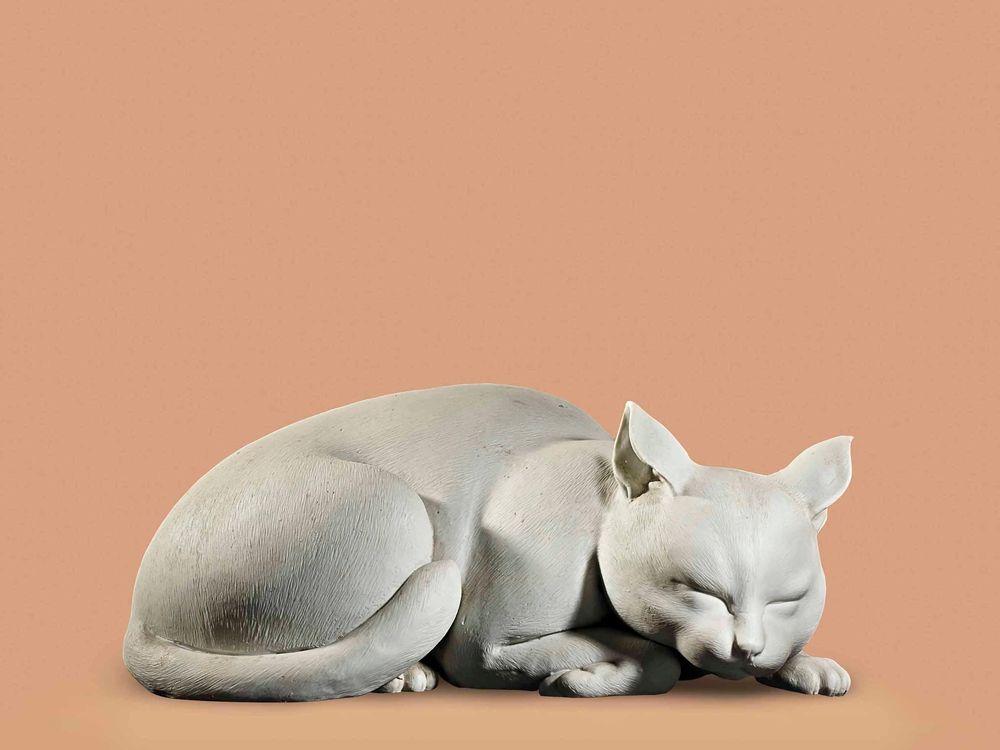 Claude Monet's Giverny abode was once home to a glazed biscuit cat, which friends remember was positioned to appear as if it was curled up on a pillow in the artist's dining room couch. After the Impressionist icon's death in 1926, the terracotta feline went to Monet's son Michel. But following Michel's own death four decades later, the little white figurine appeared to have vanished. Now, reports Martin Bailey at the Art Newspaper, the cat is back at Monet's house in northern France, an unexpected return made possible because of a newly surfaced member of the Monet family tree.
While Michel Monet left his vast collection of family artifacts and paintings to France's Académie des Beaux-Arts and its Marmottan Monet Museum, some paintings and items from his home and personal collection appeared to be missing from the gift, reports Mark Brown at The Guardian.
It wasn't until 2011 that art historians learned why. That's when Adrien Meyer, co-chair of the Impressionist and modern art department at Christie's auction house was invited to a private home where Monet paintings and artifacts, like his eyeglasses, were kept in drawers and cardboard boxes throughout the house. It turns out, Michel Monet, who was believed to have died childless, actually fathered a daughter that he never formally acknowledged, but to whom he'd gifted many objects from her famous grandfather. Rolande Verneiges, born around 1914, held onto the paintings and artifacts until her death in 2008, when they passed on to her heirs, who decided to sell. Even Monet scholars did not know Verneiges and her Monet memorabilia existed until last fall.
The collection includes early watercolors and sketches, a series of paintings of poplar trees, a popular subject for Monet, paintings by friends, including Édouard Manet, Auguste Rodin and Paul Signac; his treasured Japanese prints; photographs; a terracotta pot featured in many of his paintings; and other personal items. The little biscuit pottery cat was also there, sleeping the day away on top of a piano. "[The collection] remained with the family of Claude Monet right until this day," Meyer tells Brown. "It encapsulates the magic of the man, not only the artist but the collector he was."
The auction of the Monet material was held in Christie's Hong Kong last November. The auction led to $10.9 million in sales, including $67,000 for Monet's kitty. Luckily for us, the cat isn't walled off in some private collection. Instead, it was purchased by Japanese art and coin dealer Hideyuki Wada who donated the cat to the Fondation Claude Monet, which operates the artist's house in Giverny.
Bailey reports that the cat has just returned to the house where it now sleeps once more on a cushion in the dining room, perhaps dreaming that it will one day be included in Clawed Monet's Book of Famous Cats.