160-Year-Old Civil War Artillery Shell Found at Gettysburg
After clearing the area, park officials sent experts to safely detonate the object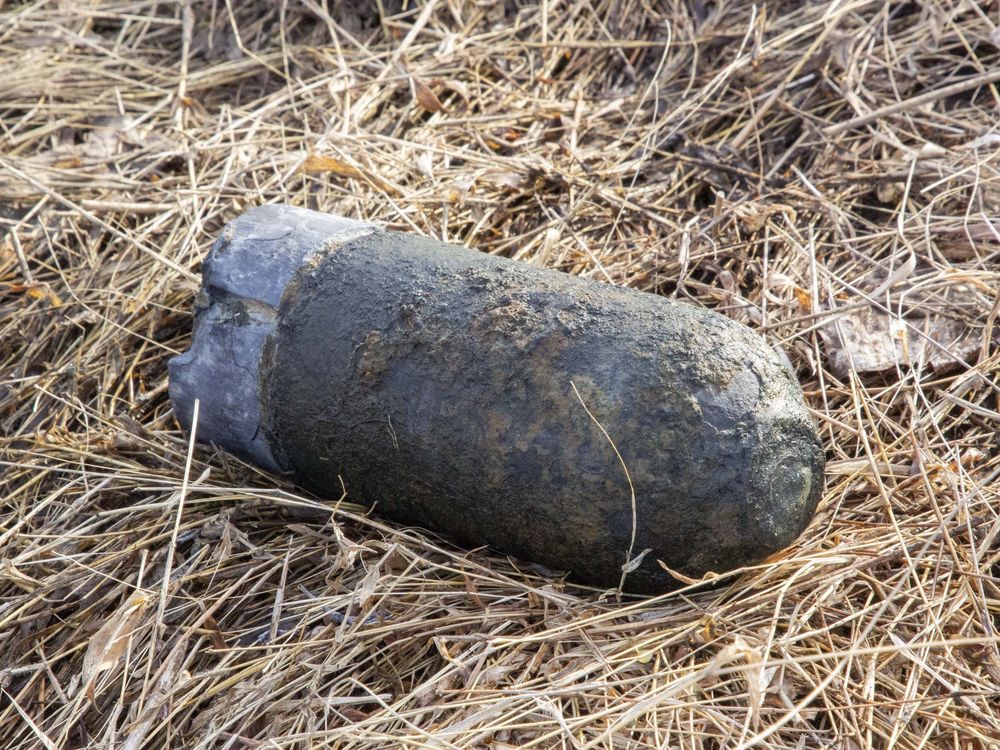 In the summer of 1863, Union and Confederate soldiers met at Gettysburg during the American Civil War. Today, archaeologists are still finding remnants from the bitter three-day battle.
Case in point: Just last week, an archaeologist stumbled upon a ten-pound, bullet-shaped artillery shell buried underground at Gettysburg National Military Park in Pennsylvania.
Park officials called in the explosives experts from the Army's 55th Ordnance Company, who took the artifact to a remote part of the battlefield and safely detonated it.
"It's a rare find, for sure," says Jason Martz, a park spokesperson, to the Washington Post's Michael E. Ruane. 
Archaeologist Steve Brann was sweeping the ground with a metal detector ahead of planned construction at Little Round Top, which will address erosion, accessibility and parking in the area. 
On the morning of February 8, Brann's metal detector alerted him to the presence of something underground—something bigger than the usual Minié balls and percussion caps he typically finds at Gettysburg, per CNN's Phil Gast. Carefully and methodically, Brann started digging and prying out rocks.
He came up empty until he reached a depth of 20 inches, where he spotted one end of the shell—and realized it was still intact.
"He laid it gently on the ground, took a picture of it and ran for the hills," Martz tells CNN. The Army's professional explosive ordnance disposers, based out of Virginia's Fort Belvoir, took it from there.
As a precaution, the park's policy is to treat the shell as if it's live and could still pose a threat to employees and members of the public. Nearby roads closed until officials declared the area safe.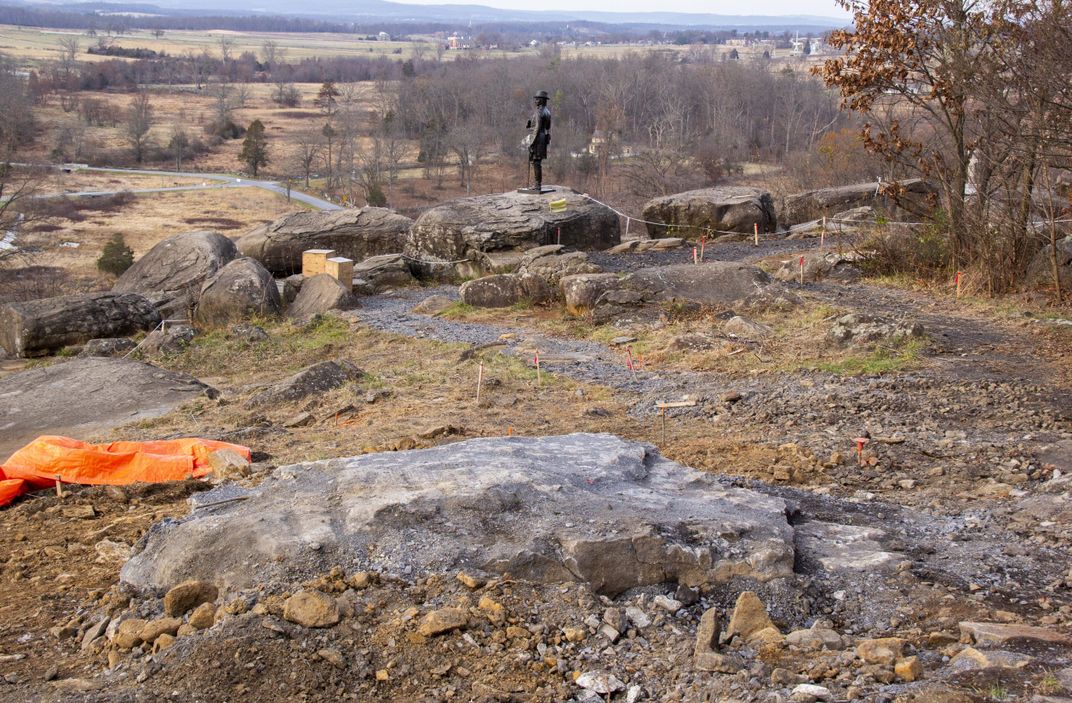 Experts aren't sure exactly what role this specific seven-inch shell may have played during the fighting at Gettysburg. However, their leading theory is that Confederates fired the shell toward Union soldiers on July 2, the second day of the battle. They say it could have come from a ten-pound Parrott gun or a three-inch ordnance rifle.
"It could have easily killed a dozen people," says Martz to PennLive's Amy Worden.
Fighting stopped on July 3, with the battle ending in a Union victory. All told, as many as 50,000 soldiers died at Gettysburg, making it the deadliest battle of the war.
Only five such shells have been unearthed at Gettysburg, per CNN, though others have been found at battlefields elsewhere.
Historians say that Union troops' successful defense at Little Round Top helped spur the Union Army to victory at Gettysburg. As the the nonprofit American Battlefield Trust writes, the pivotal battle ultimately set the South "on a long, irreversible path to defeat."