Chinese Cops Are Temporarily Patrolling the Streets of Rome and Milan
A new experimental program put international police at Italy's tourist hubs to help the influx of Chinese travelers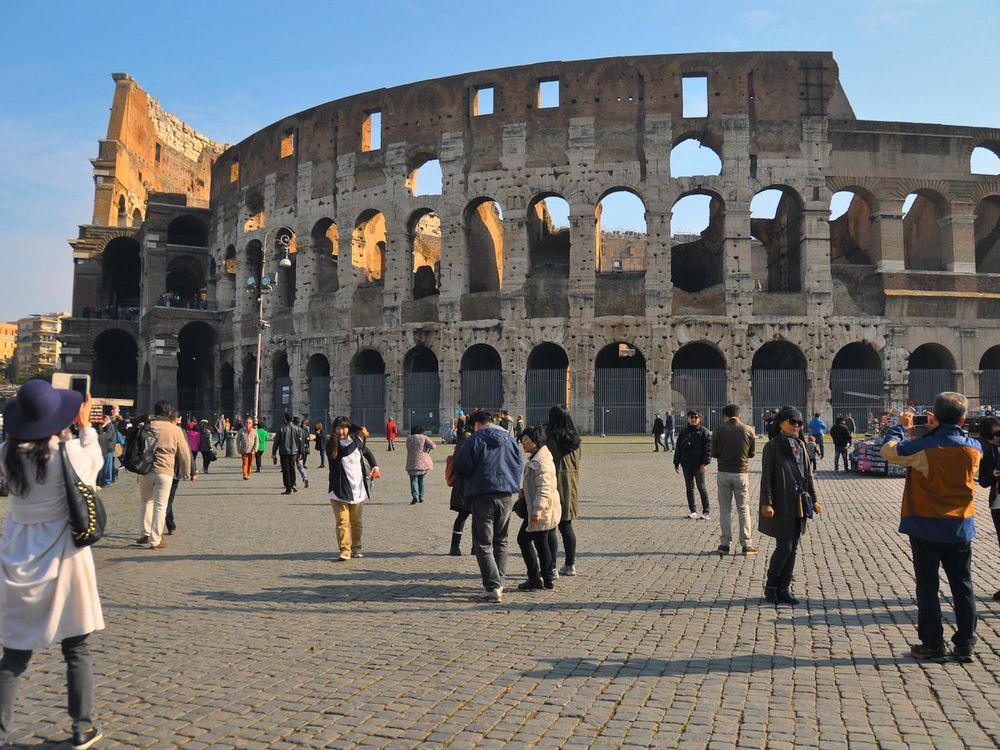 One of the biggest changes in the tourism industry in the last decade is the influx of Chinese travelers. According to the Wall Street Journal, China's rising middle class led to 100 million citizens traveling abroad in 2014 with 234 million expected to visit others parts of the world by 2020, spending $422 billion.
So tourist destinations are going to great lengths to make sure their infrastructure is as friendly to Chinese travelers as possible. That's why, for the first half of May, the cities of Rome and Milan participated in an unusual experiment: they put Chinese police officers on their streets, Sylvia Poggioli reports at NPR.
According to Jim Yardley at the New York Times, three million Chinese tourists visit Italy per year, drawn by the romance of the Trevi Fountain, the Coliseum and pasta carbonara. But the recent terrorist attacks in Paris and Brussels have travelers nervous about visiting Europe. Pickpockets and petty criminals have also targeted Chinese travelers who tend to carry large amounts of cash. Often, because of cultural and language divides, Chinese visitors have difficulty finding help after an incident.
That's why China sent four officers to Italy with two-person squads accompanied by Italian officers patrolling tourist areas in Milan and the Eternal City. The officers do not have the power of arrest, but could refer problems to their Italian counterparts.
The patrols were mostly uneventful, and Chinese tourists have not reported many problems. "The first day when we patrolled, the Chinese tourists saw us, and they were amazed." Po tells Yardley. "Most of them say, 'Oh, I'm very glad to see you. I'm glad you are here.'"
At a press conference, Italy's interior minister, Angelino Alfano, called the experiment noteworthy for "'breaking the old paradigm' in which policing was seen as an issue of national sovereignty," the Guardian's Stephanie Kirchgaessner reports. 
The agreement, a first of its kind for a European nation and China, is also partially aimed at the 266,000 Chinese nationals living and working in Italy, that keep to themselves, Poggioli reports. The patrols might break the ice and help authorities begin to address the drug trafficking, counterfeiting and sweatshops that are run by Chinese and Italian organized crime groups. 
There is no word on whether the program will be expanded or become permanent.