China's 'Provocative and Vulgar' Mo Yan Wins Nobel in Literature
Chinese author Mo Yan took this year's Nobel Prize in Literature for his "hallucinatory realism"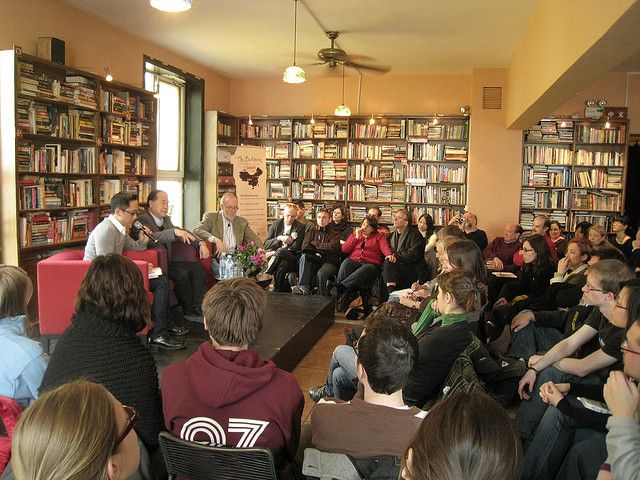 Chinese author Mo Yan took this year's Nobel Prize in Literature for his "hallucinatory realism" that "merges folk tales, history and the contemporary."
In China, the Washington Post writes, national television broke its normally tightly-scripted newscast to announce the prize. Chinese social media reacted explosively, and the government is reportedly prideful—the opposite reaction to the last two times Chinese nationals won a Nobel. According to the Communist Party's People's Daily, Mo is "the first Chinese writer who has won the Nobel Prize for Literature." Exiled critic Gao Xingjian won the same award in 2000, but the government disowned him.
Mo, too, suffered some criticism in the past. According to Reuters, some of his books were banned as "provocative and vulgar" by Chinese authorities. Yet others criticize him as being too close to the Communist party:
While users of a popular Chinese microblogging site offered their congratulations, dissident artist Ai Weiwei said he disagreed with giving the award to a writer with the "taint of government" about him.
Mo is a vice chairman to the government-sponsored Chinese Writer's Association and did not comment about Liu Xiabao, whose 2010 Nobel Peace Prize infuriated Chinese leadership. Xiabao's name has been banned from public discussion in China.
"His winning won't be of any help for Liu Xiaobo, unless Mo Yan expresses his concern for him," said Ai Weiwei.

"But Mo Yan has stated in the past that he has nothing to say about Liu Xiaobo. I think the Nobel organizers have removed themselves from reality by awarding this prize. I really don't understand it."
Mo seems aware of the tenuousness of some writers' place in Chinese society. Born Guan Moye in 1955, he chose his penname, which means "don't speak," as a way to remind himself to watch what he says in order to avoid trouble and mask his identity.
When Mo was an elementary school, he was forced to drop out and instead herd cattle during China's Cultural Revolution. During his lowest points, he had to eat tree bark to survive. These early experiences informed some of his work. All in all, he's written 11 novels and around 100 short stories, but his most well known title, Red Sorghum, portrays the hardships farmers endured in the early years of communist rule.
Mo's translator, Howard Goldblatt, speaks highly of Mo's work but does not agree with China's obsession over the prize as a point of national pride. As he told China Daily in an email interview:
I don't have a problem with the prize; it's the popular obsession over it that I find objectionable. For populations in countries like China and South Korea, it has become a matter of national validation if successful, and national scorn if not. Come on, folks, it's an individual prize for a writer's (or poet's) body of work. I know, that's not how a lot of people see it, but …really!
More from Smithsonian.com:
Everyone Believed that Cell Receptors Existed, But Chemistry Nobelists Figured Out That They Actually Did
Today's Physics Nobel Prize Didn't Go to the Higgs