China's Going to Cap Its Carbon Emissions (Updated: Maybe One Day)
China announced plans to put an absolute cap on its carbon emissions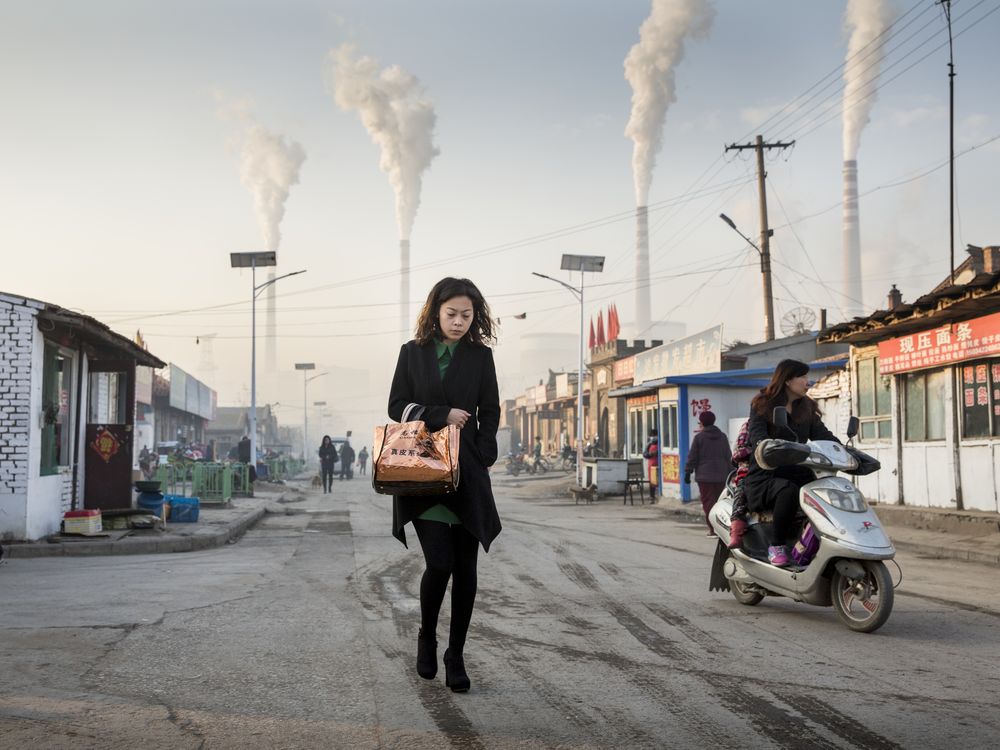 Update: Over at the New York Times, reporter Andrew Revkin notes that the statement by He Jiankun—the source of the news about the carbon cap—was a matter of opinion and not the official position of the Chinese government. "It's not the case that the Chinese government has made any decision," He told another reporter at the Times. "Other, more recent news coverage has reflected that this isn't China's position, although many experts in Beijing (including at the meeting I'm participating in) foresee an eventual cap and a peak in China's emissions sometime after 2030," writes Revkin.
Stopping the flow of carbon dioxide into the air really is a global problem. Every source of carbon emissions, from a cook stove in Kenya to a coal plant in Estonia, is contributing to global climate change, ocean acidification and a host of other environmental issues. But some countries' contributions are just plain bigger than others.
With 1.35 billion people and a rapidly developing economy, China is the world's largest carbon emitter, accounting for as much as 29 percent of global emissions. No attempts to mitigate against climate change will work unless China is on board.
For Reuters, Kathy Chen and Stian Reklev report today—just one day after the Obama administration announced its own plan to limit carbon emissions—that China is looking to take a big step toward tackling its share of the carbon problem.
In 2016, the Reuters reporters say, China is going to set an "absolute cap" on its carbon emissions, effectively freezing its contribution to climate change at some as-of-yet unknown level. This promise comes on the tail of a rapid ascent in the country's carbon emissions—a burst that made China the world's top carbon emitter just a few years ago.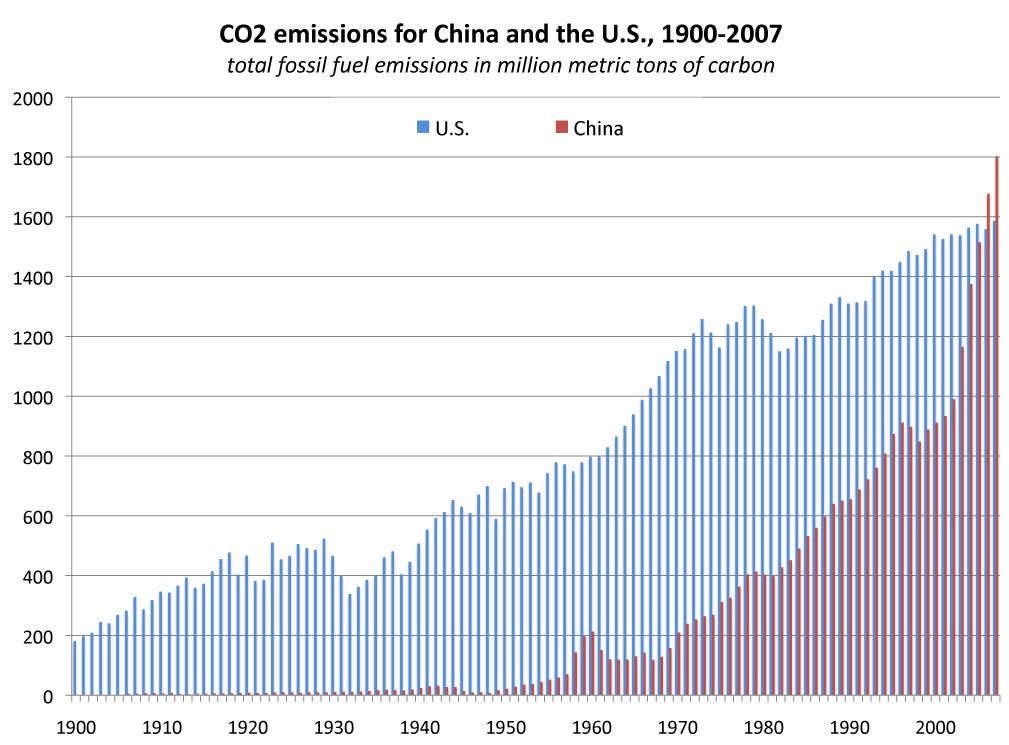 Though China is the top carbon polluter in the world, its per capita emissions aren't actually all that high. At 6.2 metric tons per capita, China is much cleaner than the U.S. on a per person basis. In the U.S., emissions are around 17.6 metric tons per person—2.8 times higher.
How much of an effect China's proposed plan will have is not clear, as the details have yet to be laid out.
The U.S. Environmental Protection Agency's own plan, released yesterday, would reduce carbon emissions from existing power plants by 30 percent of 2005 emissions levels within the next 16 years. China and America together represent 45 percent of global carbon emissions—with the two powers on board working to freeze or reduce their emissions, we may just yet have a shot of stalling global climate change.