China's Air Pollution Is So Bad That One Entrepreneur Is Selling Fresh Air in Cans
It's a bleak state of affairs indeed when a Mel Brooks schtickfest from the '80s actually predicts the future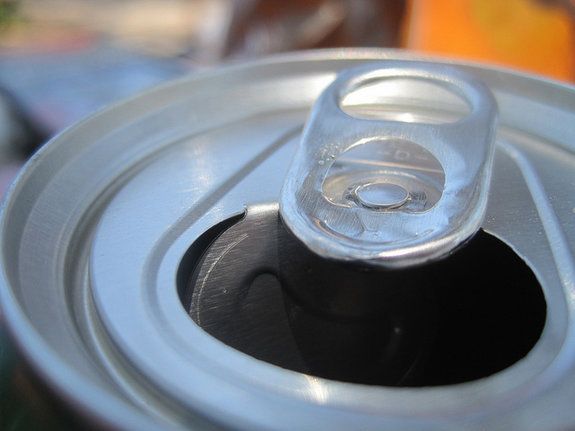 Cold weather, lack of wind and a dearth of environmental regulations have lately created a perfect storm of toxic smog in northern China. Air pollution has gotten so extreme in China's capital, ABC News reports, that "it is literally off the charts: more than 20 times the maximum safety level."
Some of Beijing's factories are temporarily closing, flights are being cancelled and emergency rooms are filling up with people having severe respiratory reactions to the toxic air they have been breathing.
According to a report on ABC World News, the air quality index in Beijing has reached a height of 755. Higher numbers mean worse pollution, and anything over 300 is considered "an emergency." By comparison, the worst-polluted city in the U.S., Bakersfield, California, reached a peak air quality index of 159 last year.
Perhaps most notably, the notoriously silent Chinese government has recently sent out emergency warnings about the air quality in Beijing for the first time. But many Chinese citizens clearly feel that not enough is being done, according to ABC:
The air is so bad that wealthy Chinese entrepreneur, Chen Guangbiao, is selling fresh air in soft drinks cans, similar to bottled drinking water. Each can is sold for 5RMB or about 80 cents. Chen is well known for his charitable donations and publicity stunts. He says he wants to stimulate awareness of environmental protection among government officials and citizens by selling the canned fresh air.

"If we don't pay attention to environmental protection, in 10 years every one of us will be wearing gas masks and carrying oxygen tanks on the streets," Cheng told ABC News. "By that time, my canned fresh air will be a necessity for household," he predicts.
Sound familiar? In the 1987 comedy Spaceballs, a Star Wars spoof, a corrupt president uses up all the air from his world, and then schemes to steal fresh air from another planet. In this scene, he outwardly denies the crisis while sucking down cans of "Perri-air: canned in Druidia, naturally sparkling, salt-free air."
It's a bleak state of affairs indeed when a Mel Brooks schtickfest from the '80s actually predicts the future.
More on Smithsonian.com:
Before and After: Cleaning up Our Cities
China's Per Capita Car Emissions Nearly On Par with Europe's
The Long Fight Against Air Pollution