Chimps Celebrate the End of a Research Era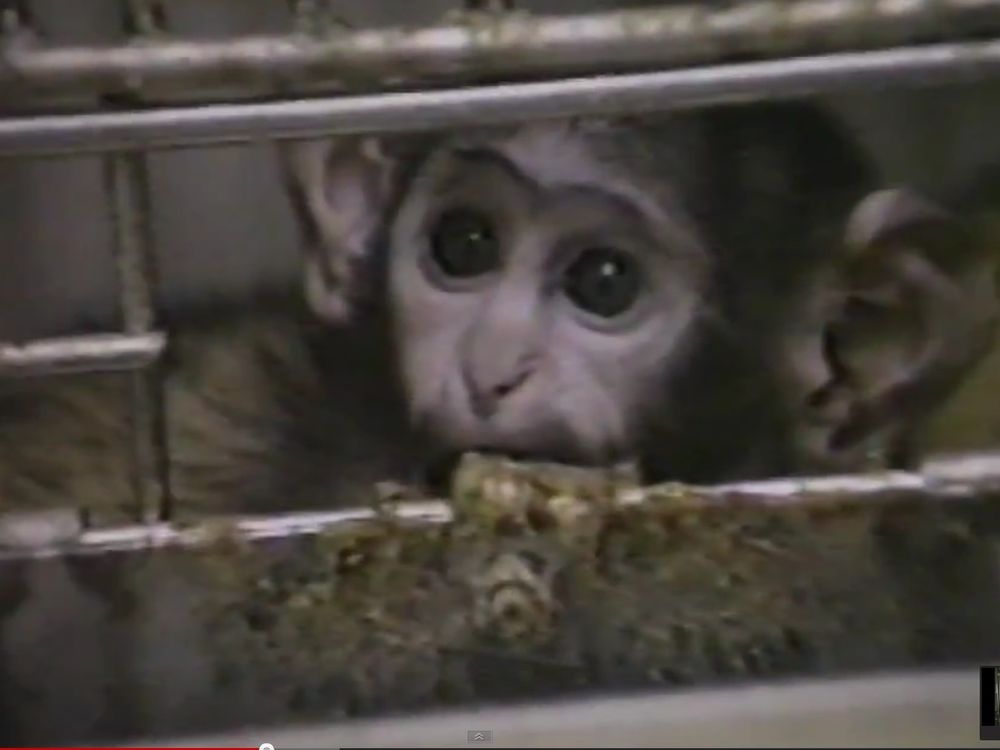 For 30 years, countless chimps have lived out their days at Bioqual, a research facility where the Humane Society described treatment of some animals as "unethical." Now, the last four chimps living at Bioqual are bidding goodbye to the facility, thanks in part to a recent report calling most chimp research unnecessary.
The Washington Post reports:
While about 1,000 research chimps live in the United States — down from 1,500 in 1997 — a landmark report from the influential Institute of Medicine (IOM) last December labeled nearly all chimpanzee research as scientifically unjustified.

Drug companies, which also fund some chimp research, are also backing away from the practice as lower-cost, higher-tech alternatives emerge.
The path to reform first started in 1986 when chimp activist group "True Friends" released this disturbing video of Bioqual's chimp and monkey facilities:
<iframe frameborder="0" height="315" src="http://www.youtube.com/embed/dop7PSX2mrY" width="420"></iframe>
Though public protest and a visit by Jane Goodall resulted in some improvements, animal rights activists still cried foul.
After the release of the IOM report last year, the battle heated up. PETA bought $1,000 in Bioqual stock to get a seat at shareholders' meetings.

Then in May, another activist group, the Physicians Committee for Responsible Medicine, escalated the fight: They filed a petition with the Agriculture Department, asking for an investigation into alleged violations of the Animal Welfare Act, which requires labs to "promote the psychological well-being" of chimpanzees. The enclosures were still too small, the group said: about the footprint of an office cubicle, 64 square feet. The chimps had no access to the outdoors. And they were often housed alone.

In late May, a surprise visit from USDA inspectors found only one minor issue, said Dave Sacks, spokesman for the agency's enforcement office: Too many cockroaches.
Then, the NIH filed an additional complaint that too many monkeys were still being kept in isolation. That case was eventually dropped, but the USDA's investigation is ongoing.
Now, the few remaining chimps are finally on their way out at the end of this summer. But all is not rosy at the end of this rainbow; they're being transported to another research facility in Louisiana.
The Bioqual chimps, meanwhile, will join some 350 others of their kind at the much larger Louisiana lab. There, some chimpanzees are kept indoors, in enclosures similar to Bioqual's. But others get to roam outside, under geodesic domes, in groups, with fresh air to breathe and trees to climb.
If they survive that ordeal, eventually they will be retired to a sanctuary.
Back at Bioqual, the staff are adjusting to life without the chimps.
Landon, jokes that after the last of the chimps leaves, he'll turn the 26 glass-and-steel enclosures into offices. "No one has taken me up on it," he said of his 140 workers.
More from Smithsonian.com:
Chimps Shouldn't be Entertainers
Depressed Looking Chimp at the Zoo