How Remedios Varo Became One of the 'Witches' of Surrealism
In Mexico City, the Spanish-born artist created dreamlike works that drew on magic, mysticism and more
An owl-woman sits at a desk. A flutist uses music to create a tower of stone. A composer seeks the "invisible thread that unites all things." Such are the imaginings of artist Remedios Varo, whose stunning Surrealist artworks merged science, magic and mysticism.
In Mexico, where she worked, Varo "has been revered as a cult figure since the 1950s, her allure stemming from the enigmatic nature of her work, both in terms of its subject matter and technique," says Tere Arcq, former chief curator of Mexico's Museo de Arte Moderno, in a statement.
At the same time, Varo is among the many "women Surrealists from the mid-20th century who were more widely overlooked until the last decade," writes CNN's Jacqui Palumbo, adding that Eurocentric scholarship focused more on artists working in Paris, "despite Surrealism's deep roots in Mexico."
Now, the Spanish-born artist is back in the spotlight: "Remedios Varo: Science Fictions," a new exhibition at the Art Institute of Chicago, features more than 60 paintings and drawings that Varo made between 1955 and her death in 1963. Staged in partnership with the Museo de Arte Moderno, it is the first museum exhibition devoted to Varo in the United States in more than 20 years, according to a statement from the Art Institute.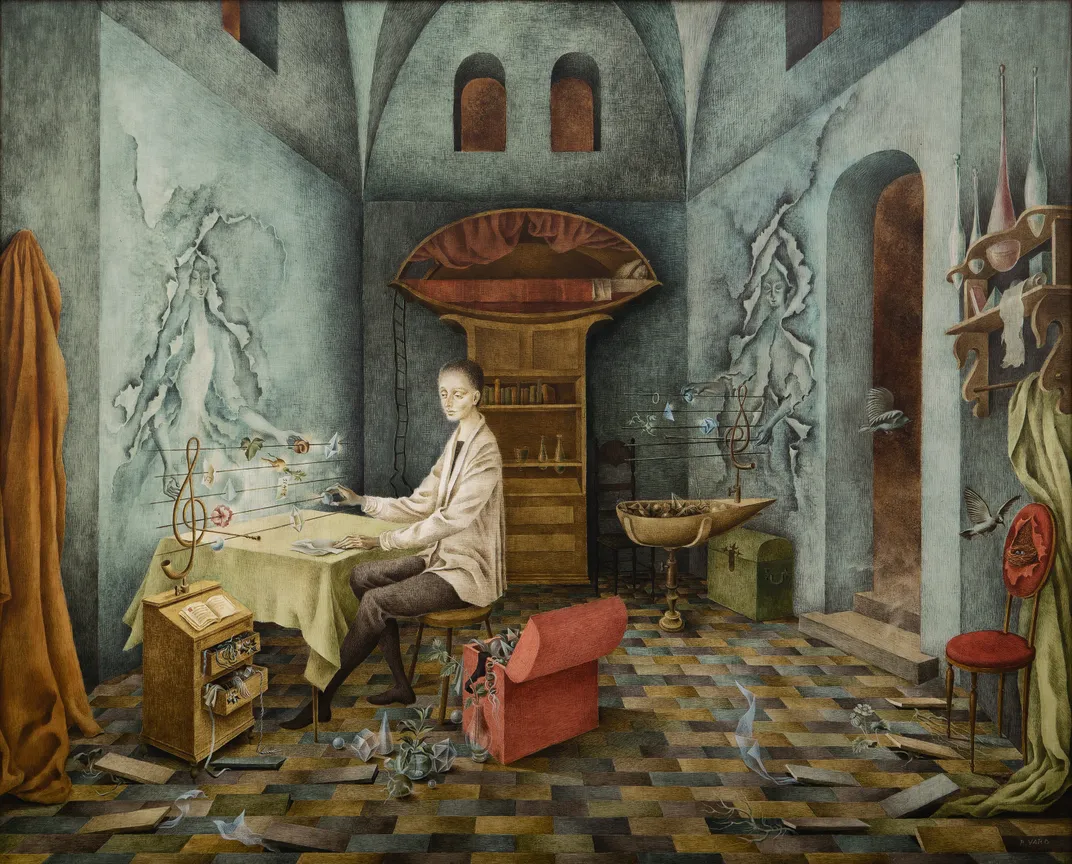 Born in Anglès, a small town in Spain, in 1908, Varo grew up developing her love of art and science. Her father, a hydraulic engineer, taught her technical drawing, and she was an avid reader of science fiction authors like Jules Verne. She spent some time in Paris before fleeing Europe in 1941, settling in Mexico City as World War II raged. There, "she made her best work—fanciful, haunting, personal and metaphorical—in the 1950s and early '60s," as the New York Times' Julia Bozzone wrote in 2021.
She became part of an artist community that included Surrealist painter Leonora Carrington and the photographer Kati Horna, writes the Art Newspaper's Hannah McGivern. The trio became known as the "three witches" for their exploration of the supernatural and metaphysical—which ranged, per CNN, "from tarot readings to shamanic psychedelics to attempts to stop or slow time."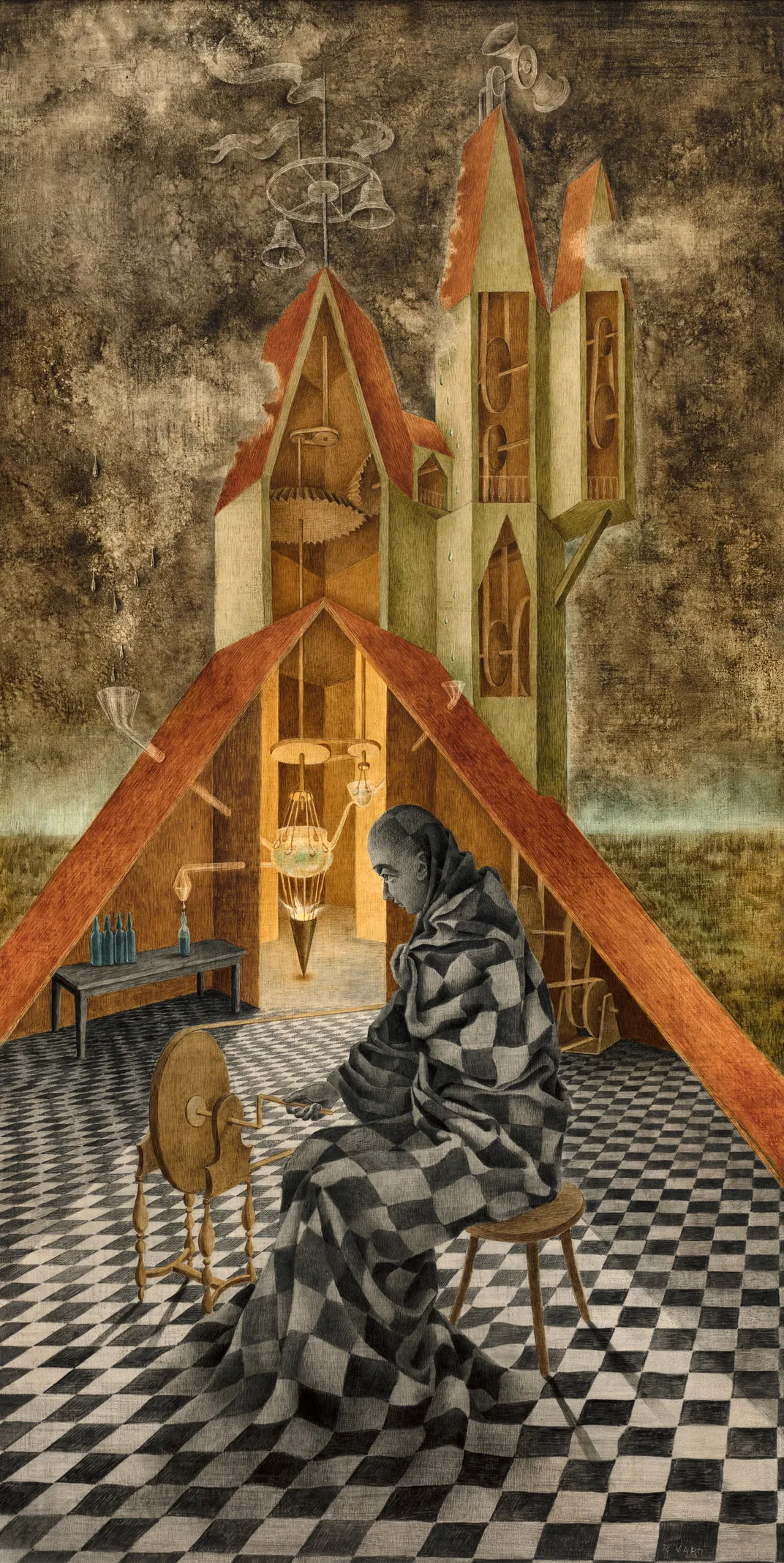 When creating her paintings, Varo was "thinking about her own practice as a type of alchemy," says the Art Institute's Caitlin Haskell, who co-curated the exhibition with Arcq, to CNN. "You see that on the surface of her work, with story and material coming together into one unified composition."
New research conducted ahead of the show examined Varo's technique. In several paintings, she inlaid mother-of-pearl—"a material significant in shamanic rituals"—to "burnish the faces of the otherworldly figures," writes the Art Newspaper. She also made tiny scratches in her works "possibly using quartz crystals that she 'charged' by moonlight" and stored talismans in her studio.
"So much of her work is about what you can perceive in the world around you—that you can't see around you, but that you want to believe in," Haskell tells CNN.
"Remedios Varo: Science Fictions" is on view at the Art Institute of Chicago through November 27, 2023.