Charlotte Prodger Claims This Year's Turner Prize With Film Shot on iPhone
The Glasgow-based artist's diaristic 'Bridgit' examines the fluidity of queer identity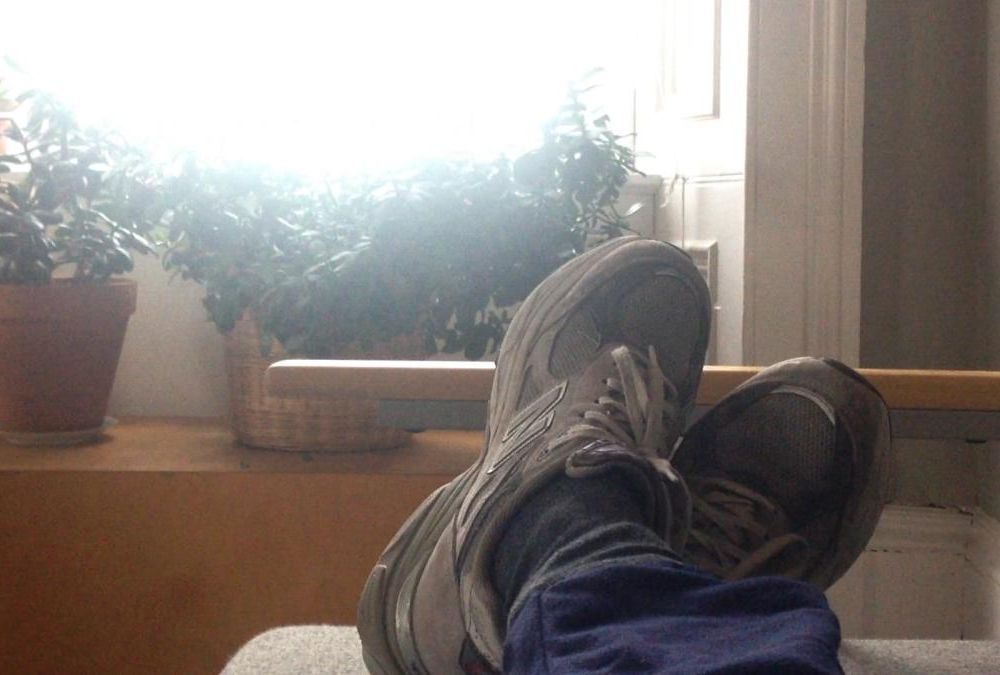 The artists shortlisted for this year's Turner Prize would've made Marcel Duchamp—one of the first modern creatives to question what constitutes "art"—proud: Not only do the four nominees eschew traditional mediums in favor of film, but they also skirt the boundaries between activism, archaeology and art, delivering incisive explorations of racially motivated police brutality, an Israeli police raid on a Bedouin village, entropy and endings, and queer identity.
Still, only one can emerge victorious, and as Alex Marshall reports for the New York Times, this year's last woman standing is Charlotte Prodger, a Glasgow-based artist whose diaristic film "Bridgit" was shot entirely on an iPhone. The 33-minute meditation, which focuses on Prodger's experience of coming out as gay in rural Scotland, combines footage of the Scottish countryside with quotidian scenes including a T-shirt drying on a radiator and a cat swiping at a lamp. The crux of the work, in the words of Tate Britain director Alex Farquharson, is Prodger's "use of a technology we're all familiar with to make something that is profound."
The Turner Prize, overseen by Tate Britain since its inception in 1984, is Britain's preeminent contemporary art award. Previous winners include Damien Hirst, who claimed the 1995 prize for his sculptural installation of severed cow and calf carcasses suspended in formaldehyde, and Chris Ofili, a painter whose elephant dung-laden portrait of a mother mourning the murder of her son captured the judges' attention in 1998.
Perhaps unsurprisingly, the attention-grabbing nature of such choices have made the Turner Prize a frequent source of controversy over its 34-year run. But 2018's shortlist made headlines not for its sensationalism, but rather its political and anti-traditionalist bent. Adrian Searle, the Guardian's art critic, praised this year's line-up as "one of the best and most demanding in the exhibition's history." Reflecting on Prodger's win in a more recent Guardian article, Searle lauds the 44-year-old artist's ability to unpack her own memories in conjunction with others' experiences, drawing on the physicality afforded by her fragmented iPhone footage to tackle psychological and intellectual questions of identity.
Hannah Duguid of the Independent offers similar praise, declaring Prodger's wobbly snapshots of the Scottish landscape and the intruding flesh of her thumb covering the camera "the personal as political." She concludes, "It is engaging as well as experimental, deeply personal, literary."
Until Prodger's name was announced at the December 4 award ceremony, an art collective dubbed Forensic Architecture was expected to claim the prize. As the Times' David Sanderson notes, the enigmatic group consists of individuals working in an array of fields, including architecture, journalism, science and art. By examining crowd-sourced cell phone footage and miscellaneous records of human rights abuses, the collective generates animations, 3D models and interactive maps that are alternately exhibited as "forensic investigations" and cited as evidence in court cases. The specific work nominated for the Turner Prize, entitled "The Long Duration of a Split Second," recreates the chaos of an Israeli police raid on a Bedouin village through on-site footage and computer modeling.
The final two nominees were Naeem Mohaiemen, a London-born artist who grew up in Dhaka, Bangladesh and uses film, installation and essay-writing to interrogate the legacy of decolonization, and Luke Willis Thompson, a New Zealand native whose explorations of violence perpetrated against the black community have previously courted controversy because he has been criticized of using "black death and black pain … for cultural and financial gain." (Thompson does not identify as white due to his mixed European and Fijian heritage.)
Searle describes Mohaiemen's two video entries, "In Tripoli Cancelled" and "Two Meetings and a Funeral," as forays into isolation and endings. The first follows a traveler stranded at the airport who makes viewers "feel trapped, too," while the latter highlights a "decaying sports arena, abandoned rooms of empty card-index files and a bookshop in Algiers."
Looking at Thompson's three 35mm films—"Cemetery of Uniforms and Liveries," "Autoportrait" and "_Human"—Searle suggests that "his work appears to me as a kind of witnessing, an attending."
Shortlisted works will remain on view at Tate Britain through January 6, 2019. Decidedly subversive, unquestionably candid and thankfully free of formaldehyde fumes (looking at you, Damien Hirst), the quartet of artists represents the first ever group of all-video nominees, ensuring their indelible, iPhone-equipped footprint on Turner Prize history.