Celebrating the Women of the Supreme Court With LEGOs
What better way to hail the female trailblazers of the bench than miniaturizing them into tiny toys?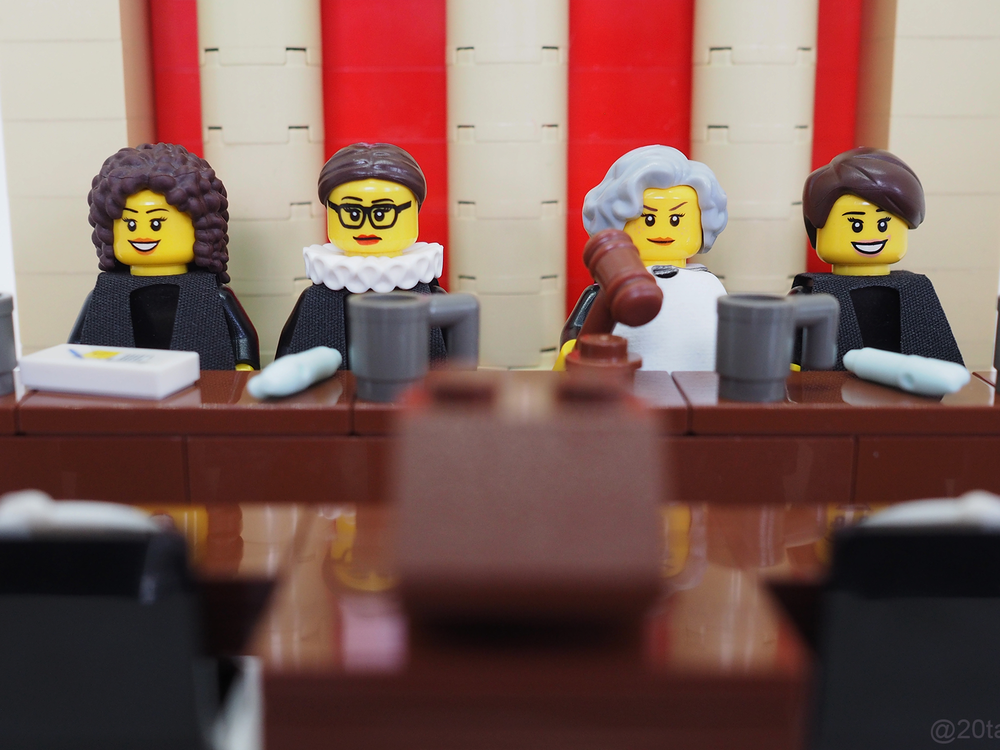 Justice Sandra Day O'Connor has her sharp-eyed smile. Justice Sonia Sotomayor sports a grin and curly brown hair, while Justice Elena Kagen rocks a side-part. And Justice Ruth Bader-Ginsburg—well, she's got her signature over-the-robe neck-ruffle, of course.
They're all part of a custom-made LEGO project— the "Legal Justice League"— crafted by media producer Maia Weinstock and honoring the first women to sit on the U.S. Supreme Court. 
"The goal has been to inspire people to consider our generation's thinkers and makers as heroes worthy of action figures," Weinstock told the women's news site, MAKERS. "For International Women's Day, I decided to focus on the first four women who've reached the highest level of our judiciary system. All of these women are trailblazers who should be celebrated—not only by adults but by kids just learning about civics and government."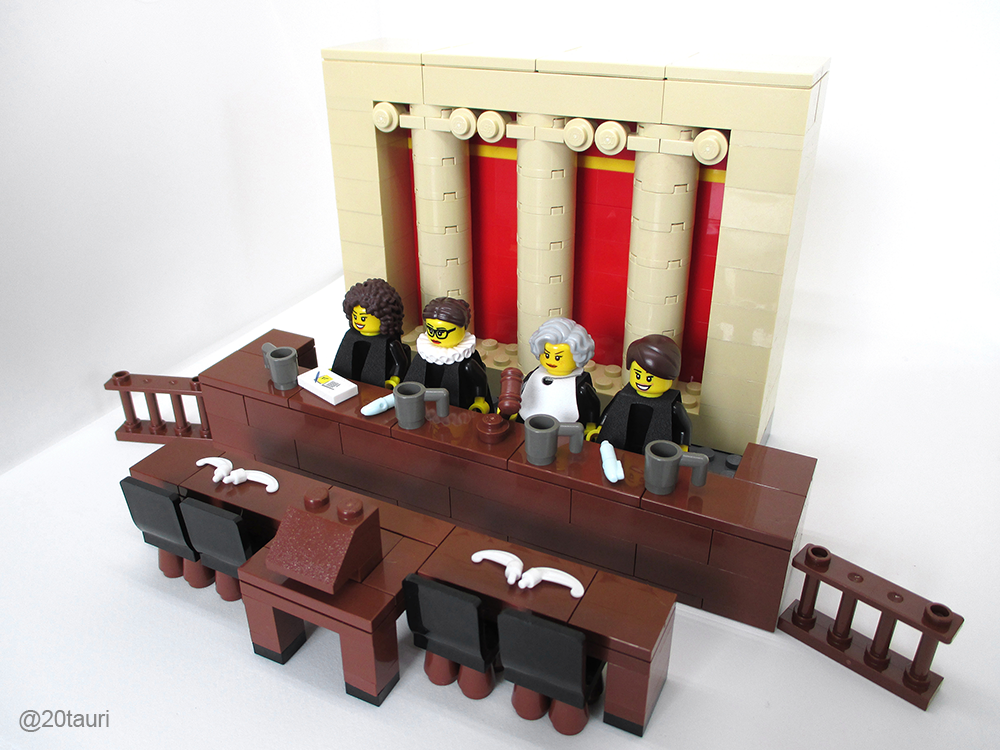 With an eye for accuracy, Weinstock designed two sets for her mini Justices. There's the traditional on-the-bench scene outfitted with a gavel and tiny faux-quill pens at the council tables. And each woman has her own "pewter" mug, as they do in the real Supreme Court. Then there's the library scene where the brilliant LEGO ladies can get to work on their legal research.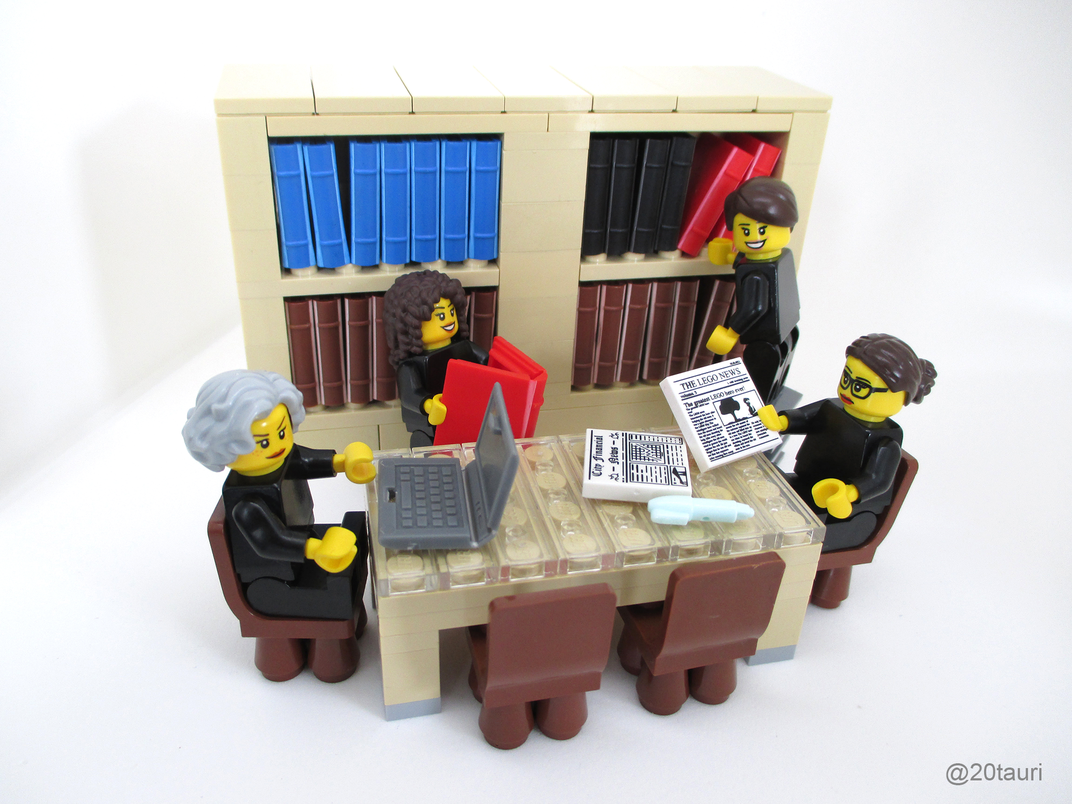 According to MAKERS, Weinstock had to special-order the robes and Bader-Ginsburg's lace décor, but she made the rest of the set using LEGO pieces she had on hand from an earlier project using the little building blocks to depict "sixty-five of the coolest science/tech folks".
Unfortunately, the Legal Justice League won't be available to consumers any time soon; Weinstock said she submitted the design to LEGO Ideas, which allows the public to vote on independently created designs, but it was reportedly disqualified for violating the platform's no politics rule.
"Instead, I've simply been sharing my images on social media for others to enjoy and hopefully take inspiration from," Weinstock told MAKERS.
So don't let the lack of micro-versions of these powerful women stop you from making your own for the justice-minded kids and adults in your life. And if you're still hungering for a toy-version of your favorite legal lady—or man—take a look at these Supreme Court Justice bobble heads designed by a law professor.