Celebrating 80 Years of LEGO
Children and hobbyists rejoice - today is Lego's 80th birthday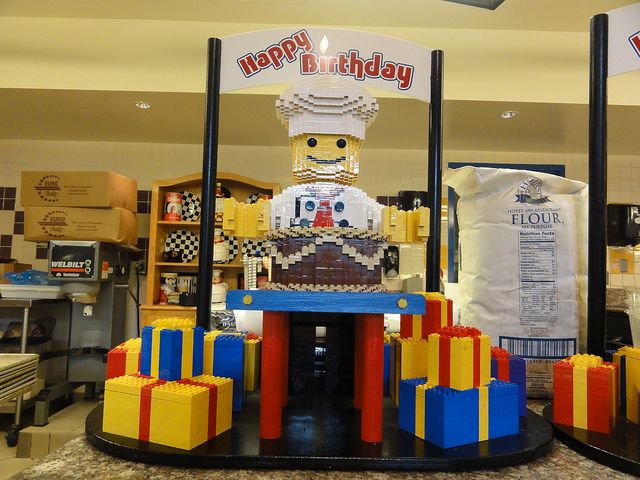 Children and hobbyists rejoice – today is Lego's 80th birthday. As LEGO.com explains, on this day in 1932, Ole Kirk Kristiansen, a master carpenter in Denmark, established a business building stepladders, ironing boards, stools and – this is the important one – wooden toys. His son, Godfred, becomes probably the first Lego-engrossed youngster, joining the family business at the tender age of 12.
The shop was called LEg GOdt, or "play well" in Danish. Later, it would come to light that the phrase also means "I put together" in Latin.
The business started small, manufacturing small wooden toys. World War II kept Godfred home in the shop rather than traveling to Germany for school as he had originally planned. By 1949, the Kristiansens had hired 50 people and released the first LEGO forerunner, the "Automatic Binding Bricks," sold exclusively in Denmark with four or eight studs, in four different colors.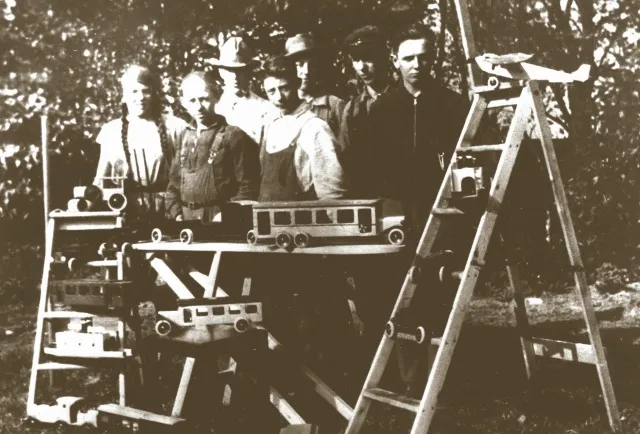 In 1954 the family registered the word "LEGO" and the first export of the toys began the next year. The LEGO empire expanded, first in Europe, then to the US, Asia, Australia, the Middle East and South America. Legos proved to be a delight to children everywhere, regardless of their background.
In 1979, Godfred is appointed Knight of the Order of Dannebrog for the family creation. In 1995, after climbing from child laborer to global toy empire overseer, Godfred passed away.
The company tries to abide by the original spark that led the Kristiansens to create their wooden ducks and building blocks:
Curiosity asks, "Why?" and imagines explanations or possibilities (if.. then). Playfulness asks what if? and imagines how the ordinary becomes extraordinary, fantasy or fiction. Dreaming it is a first step towards doing it.
Amidst today's ipads, video games and electronic toys, the simple Lego holds its own.
More from Smithsonian.com:
The World's Greatest Structures Built with Legos
Lego Meth Lab Makes it Almost Seem OK