Can We Excuse Cheating If It Supports a Good Cause?
Is it ever ok for us to bend the rules or cheat in order to achieve a greater good, or to support those who do?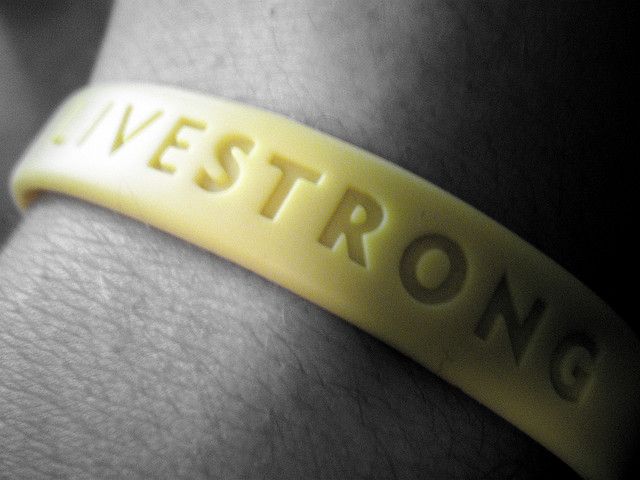 Is it ever ok for us to bend the rules or cheat in order to achieve a greater good—or to support those who do? New York Magazineraises this question in relation to Lance Armstrong's recent fall from grace:
Did he do enough good to make the cheating worth it? Your answer will be a subjective one, of course, but here are some relevant facts: His Livestrong Foundation—created as the Lance Armstrong Foundation two years before his first Tour win—has raised nearly $500 million to fight cancer; it's rated A- by the American Institute of Philanthropy's Charity Watch. Roughly 82 percent of the nearly $36 million that Livestrong reportedly spent last year went to programs rather than overhead. That's impressive for any nonprofit and better, for example, than the beneficent St. Jude Children's Research Hospital, which is rated B+ by Charity Watch and passes along only 81 percent of its donations to research and treatment.
Though Armstrong has been stripped of his medals, has been dropped by his labels and supporters and has resigned as chairman from his own non-profit, his charitable legacy continues. Livestrong, Armstrong's cancer-oriented foundation, raised around $2 million last weekend in a fundraiser ride in Austin and shows no signs of slowing down amidst the scandal. Without Armstrong, this endeavor would not exist.
In light of that information, do we still deplore Armstrong's doping if charity was the achieved results?
Researchers writing for the Journal of Consumer Research looked into this question, specifically investigating how consumers justify continued support of celebrities or politicians disgraced by scandal. They found that people who continued to support a shamed figure's endeavors or business tend to mentally separate that person's performance or deeds from their moral short-fallings.
"It may feel wrong to say that immoral actions are acceptable. We don't want to be judged negatively by others for justifying bad behavior. Separating morality from professional standing may be especially appealing, and especially prevalent in public scandals, because it allows us to support an immoral actor without condoning their actions. It's a win-win," the authors conclude in a statement.
Of course, some consumers may withdraw their support altogether, but others, according to the study, will find ways to justify continued support. Either they will find a way to mentally excuse the immoral behavior or will separate the moral issues from the practical ones when dealing with the fallen idol. In the case of Lance Armstrong, his performance as an athlete may be tainted, but his work and association as a philanthrope can continue, since it's not directly relevant to the scandal at hand.
More from Smithsonian.com:
Babies Aren't So Moral After All
How Humans Became Moral Beings