Can Apple Solve Classical Music's Streaming Problems?
The tech giant has created a new app with a search engine tailor-made for the genre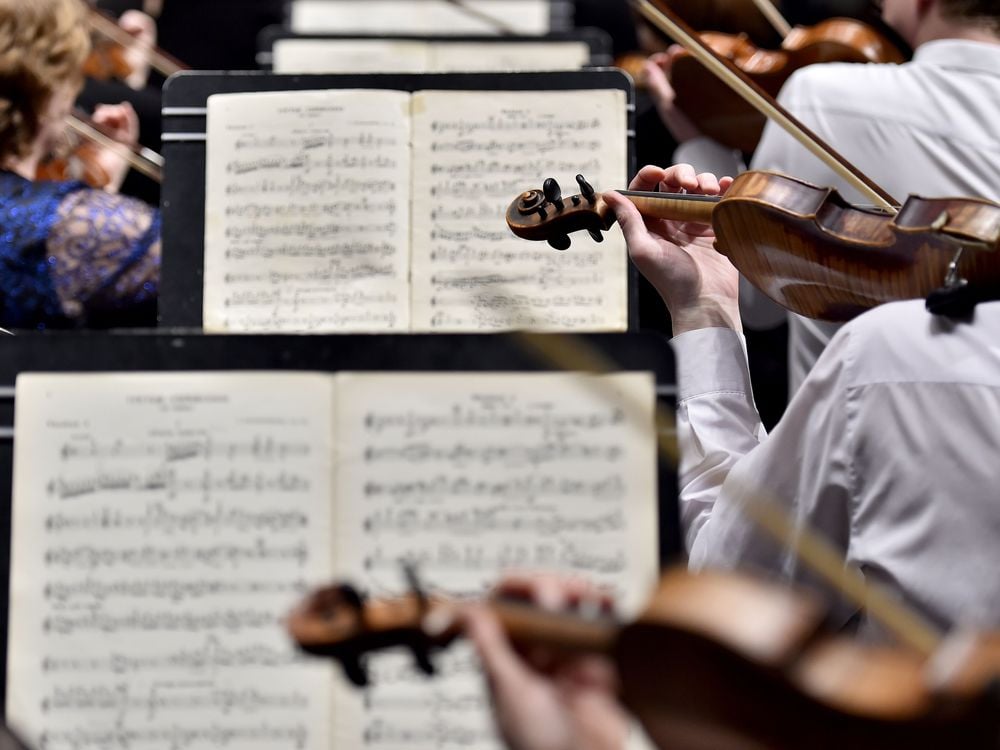 Apple's new music streaming app, Apple Music Classical, aims to make the classical genre easier to navigate in the streaming era. Released last week, the service has been in the works since the tech giant acquired Primephonic, an Amsterdam-based classical streaming start-up, in 2021.
Streaming classical music is uniquely complex. Unlike many genres, whose fans can easily type in their favorite artist, song or album, classical music contains a formidable collection of metadata that many services simply don't factor in.
"It's not that us classical music fans are snooty," writes the Chicago Tribune's Hannah Edgar. "But ask any aficionado and we'll roundly agree: Music streaming platforms get the genre so, so wrong."
Categories such as movement titles, instrumentation, composers, conductor, soloists, performers, release years and even specific keys can be necessary to find the right piece. What's more, many algorithms aren't geared toward niche audiences; a knowledgeable listener may search for a work and see a ukulele cover rather than the extensive list of compositions they want to browse.
Apple hopes that its new app will solve these problems. It features a search engine tailor-made for the classical genre, a sleek interface and curated playlists. According to the New York Times' Javier C. Hernández, it has collected 50 million pieces of metadata—including roughly 20,000 composers, 117,000 works, 350,000 movements and 5 million tracks.
At the same time, Apple Music Classical provides newbies with introductory guides to various eras, as well as commentary from in-house musicologists and big-name artists like violinist Hilary Hahn and cellist Abel Selaocoe.
For now, the streaming app is only available to iPhone users, though Apple is working on an Android version. Siri is only compatible with the main Apple Music app, per CNET's Bridget Carey.
Those who already have an Apple Music subscription will get access to the new app at no extra cost. Others must make the choice if the platform is worth the investment over big names like Spotify or niche classical services like Idagio.
So far, user reviews have been largely positive. The Verge's Alex Cranz says, "I can (and have) spent a couple of hours listening to dozens of performances of Piano Concerto No. 2. Some play it with a somberness of a funeral dirge, others with a breathtaking speed that calls to mind something composed by Franz Liszt, and I can flip between each version with speed and ease."
Apple Music Classical is also elevating traditionally overlooked artists, notes the Times. "For example, a tab of composers begins with Beethoven, Bach and Mozart but then expands to Clara Schumann, Caroline Shaw and Errollyn Wallen, as well as William Grant Still."
Cellist Yo-Yo Ma, who was involved in early conversations during the app's development, is also optimistic.
"Classical music—and all of culture—is fundamentally about connection, about forging bonds of understanding across time and space," he says in a statement. "It's innovations like this that make that connection possible, that give us space for our curiosity to run, to rediscover the familiar, and to rejoice in the unexpected."
Even while admiring the app, some fans have expressed discomfort with the idea of keeping classical music separate from all other genres.
"It seems to compound negative stereotypes of classical music fans, sometimes true—that we're unadventurous listeners, out of touch with the music of the here and now, glaring down our noses (presumably through a monocle) at 'less sophisticated' genres of music," writes the Chicago Tribune. "As other commenters have pointed out, classical is not the only genre that stands to benefit from more detailed metadata. But it is one of the few genres which relies on it."