California's Bunny Museum Hops to a New Home
The previous location could not contain the museum's 33,000 "artifacts"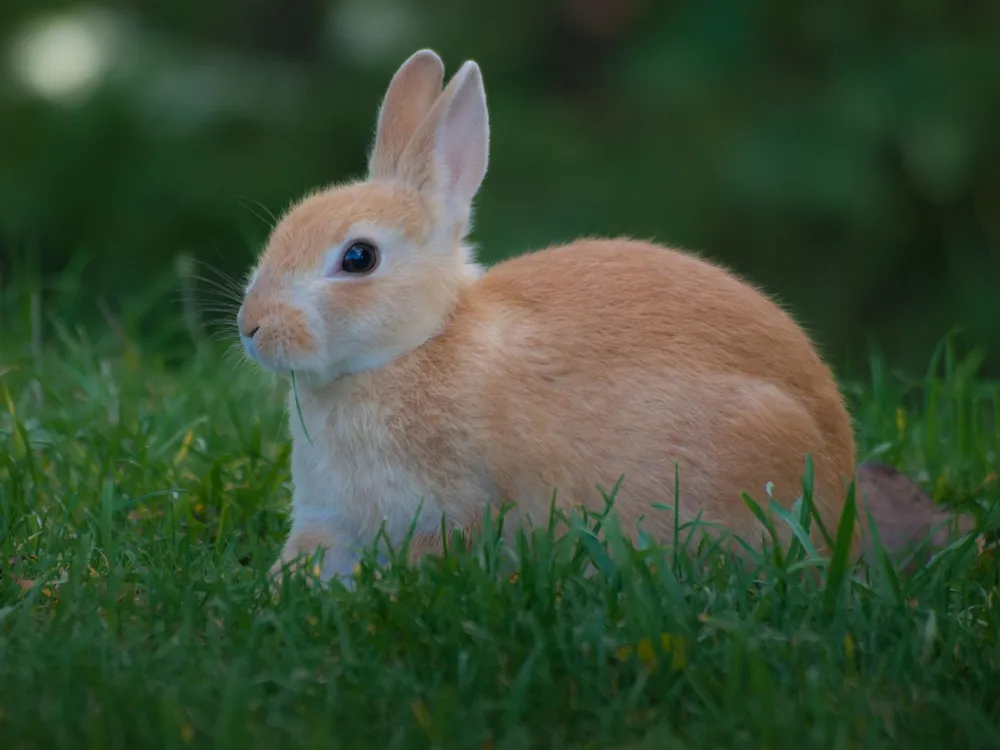 The Bunny Museum in California—also known as the "hoppiest place in the world," according to its website—is stuffed to the brim with bunny paraphernalia. There are plush bunnies, taxidermied bunnies, and paintings of bunnies. There are bunny light fixtures and bunny figurines. There are bunny pets, which are not kept in cages, thank you very much. The museum boasts so many bunny-related items that it has grown out of its long-time home in Pasadena, Kevin Smith reports for the San Gabriel Valley Tribune.
Now, the museum's founders, Candace Frazee and her husband Steven Lubanski, are taking themselves and their collection of 33,000 "artifacts" to a larger space in nearby Altadena. 
The Bunny Museum will reopen its doors in late March, exactly 19 years to the day the museum first opened. Its attractions have by and large remained the same (lots of bunny stuff), but Frazee and Lubanski have planned a special exhibition for the new location. "The Chamber of Hop Horrors," will feature nightmarish renderings of angry bunnies, along with photos of bunnies that were used in scientific experiments. Visitors who don't have the stomach for such things can peruse a bunny-themed library, or visit the museum's pet bunnies in their new warren.
Frazee and Lubanski's exuberance for all things bunny began on Valentine's Day of 1993, when the couple was still dating. To mark the occasion, Lubanski gave Frazee a foppish stuffed bunny with satin, pink paws. The gift was in reference to a petname Frazee called Lubanski: "Honey Bunny." The couple continued to give each other bunny gifts ("We buy each other something just about every day," Frazee tells Smith), and their collection steadily grew into the thousands. In 1998, they opened their home to the public, and lo, the Bunny Museum was born.
Just one year after Frazee and Lubanski​ launched their bunny paradise, they scooped up a Guinness World Record for "largest collection of rabbit-related items." At the time, Atlas Obscura writes, the couple owned a measly 8,437 pieces. They beat their own record in 2011, when their collection had grown to 28,423 items. Now, it numbers more than 30,000.
Needless to say, Frazee and Lubanski​ needed more space to accommodate all these wascally wabbits​. "The joke is that we've been packing for 10 years because we were pretty much out of room when we opened in Pasadena," Frazee told Smith. "We've always dreamed of moving."
On March 20, the couple will reveal their new, expanded location in a grand opening party—or, as they call it, a "Grand Hoppenin' Party." The dress attire for the shindig? Bunny.