Activists Work to Protect Cairo's City of the Dead From Demolition
Historic graves are being moved or destroyed as Egypt builds new roads and bridges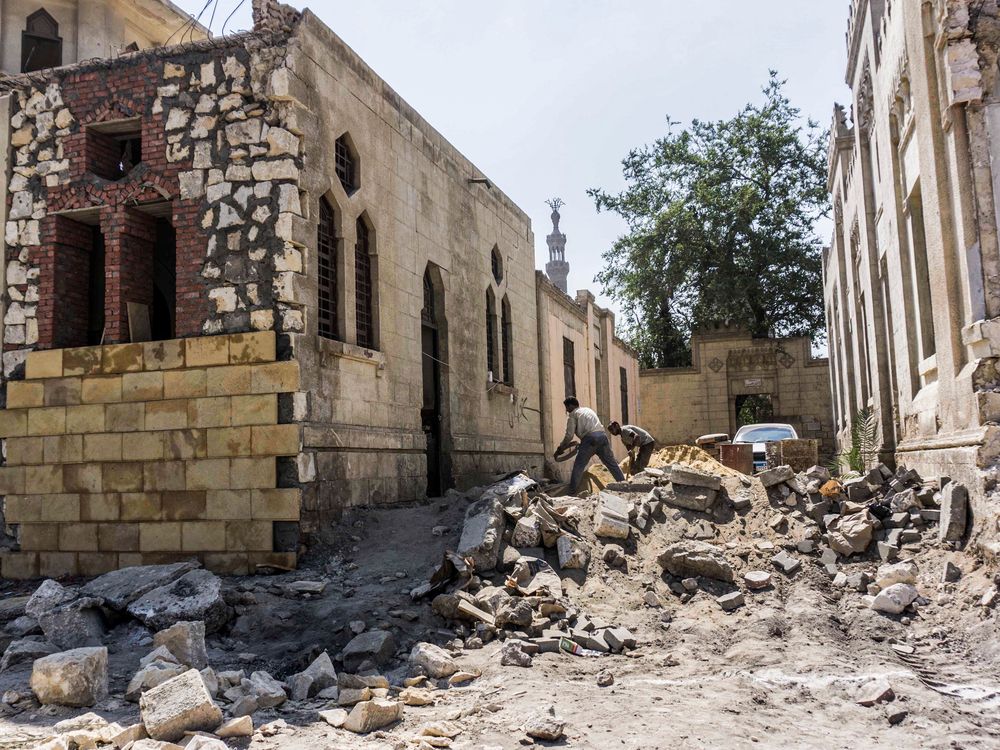 Rubble surrounds the grave site of Imam al-Shafi'i.
Writing in the late eighth and early ninth centuries C.E., the Muslim theologian helped shape the Islamic legal tradition. His mother was thought to have been distantly related to Muhammad himself. 
Al-Shafi'i was buried in Cairo's City of the Dead, an area that has long served as the final resting place for rulers, scholars and commoners. But in recent years, the Egyptian government has started clearing the way for new development projects meant to alleviate the congestion of the city's roads. 
In many cases, that involves moving—or razing—monuments in the City of the Dead.
"I'm not sure how many monuments … have been destroyed. Every day we go, we find burials that have been removed," Mostafa el-Sadek tells Magdy Samaan of the Telegraph.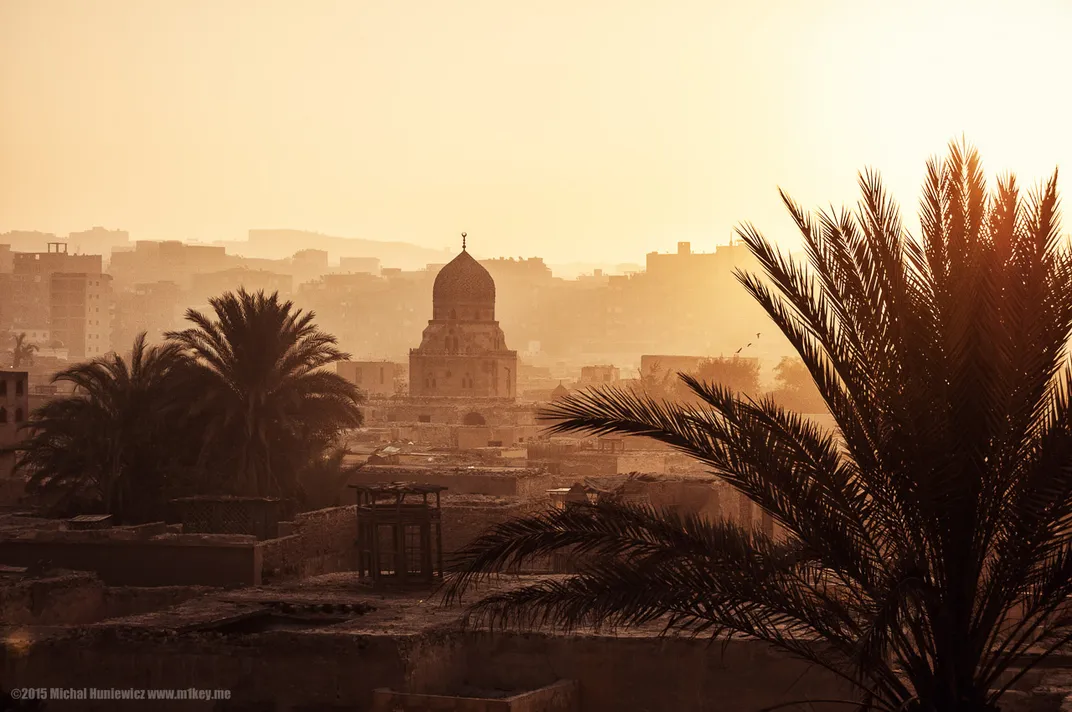 El-Sadek works as an obstetrician at Cairo University, but he has joined forces with other concerned Egyptian citizens who voluntarily comb through the rubble of the City of the Dead. He and his group recently found an engraving in Kufi Arabic that dates back to 836 C.E., according to the Telegraph. They extracted the artifact amid piles of rubble, caked in concrete.
Egyptian architect Galila el-Kadi has fought against development in the City of the Dead, which already houses thousands of Cairo's poorest citizens living in ramshackle homes among the mausoleums. She sees the actions by Egypt's government as an egregious affront to the country's history.
"They don't know what is the meaning of heritage, what is the meaning of history," she tells Wael Hussein and Yolande Knell of BBC News. "This is an environment that all past rulers have conserved in ancient times and modern times too."
Abdel Fattah el-Sisi, Egypt's president, has made these kinds of development projects a priority since taking office in 2014. BBC News reports that under his administration, Egypt has constructed more than 4,300 miles of roads and 900 bridges and tunnels in less than a decade. 
Cairo is home to about 20 million people, and it ranks among the world's most densely populated cities.
"No one is against development, but there are certainly solutions to preserve heritage while development is taking place," el-Sadek tells the Telegraph.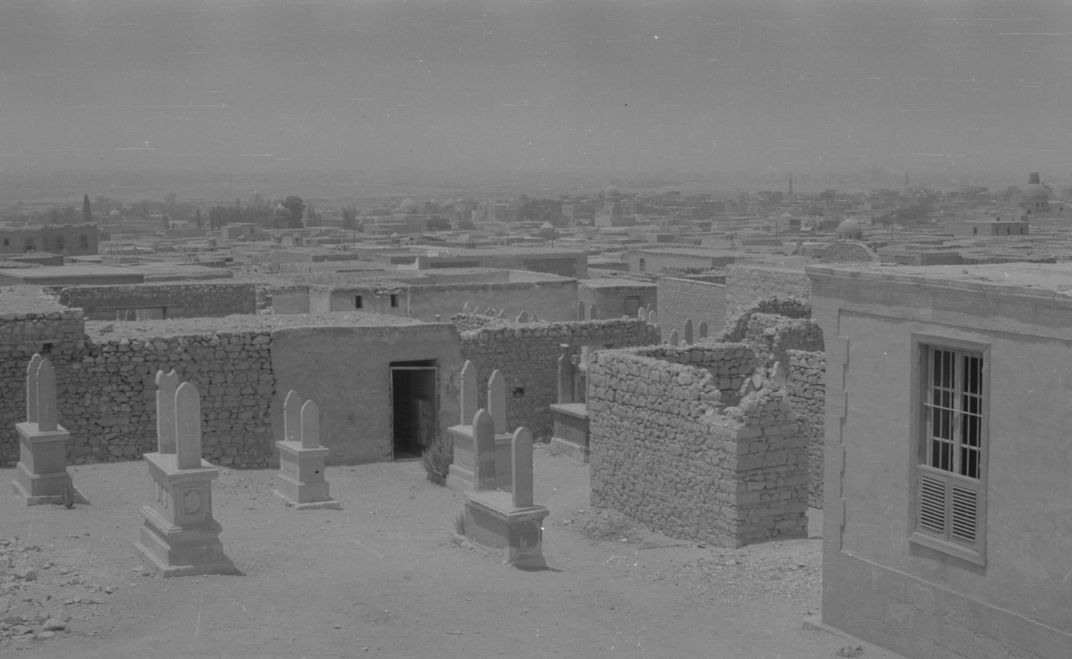 The government has claimed that it has not demolished any registered monuments. But as the Telegraph reports, one of the biggest problems for activists like el-Kadi and el-Sadek is that many of the City of the Dead's landmarks are not registered under antiquities laws. 
Take, for example, the mausoleum of Queen Farida, wife of Farouk I and one of the most high-profile women in the country's modern history. Her remains have been moved, and the memorial is slated to be demolished since it doesn't fall under Egypt's protections. 
As one local resident told Vivian Yee of the New York Times in 2022, "You're not at ease when you're living. You're not at ease even when you're dead."
Al-Shafi'i will likely remain interred where he is. According to a statement from Egypt's Ministry of Tourism and Antiques, his mausoleum was restored and strengthened in a multi-year joint project between the Egyptian and United States governments that began in 2016. 
But nearby, despite the cries of critics, demolition continues. The volunteers, meanwhile, are trying to catalog photographs and maps of the area to maintain a grasp on the original layout. 
"All that we can do now is preserve the memory of these places," el-Kadi tells BBC News. "That's the only way to transmit it to future generations."