Buttercup the One-Legged Duck No Longer Has to Hobble
Buttercup's adorable plight, which concluded on Sunday when engineers successfully outfitted the duck with a 3D printed duck foot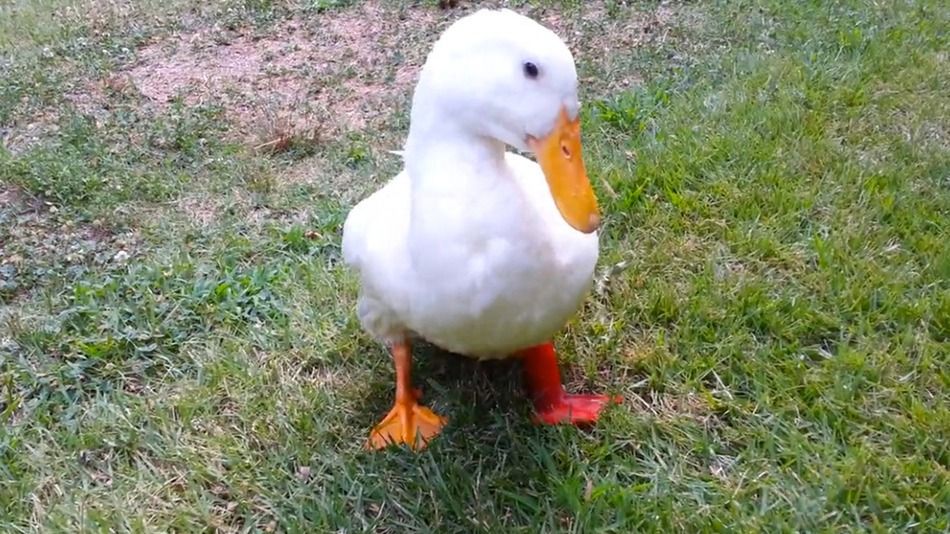 "My name is Buttercup and when I hatched my left foot was turned backwards," Buttercup the duck writes on his Facebook wall. "My new Dad Mike is working with Dr. Shannon McGee to make me a new foot using the latest technology in 3D modeling and printing. Please follow my journey to becoming a "real duck" so I can go outside and play and swim with all the other ducks."
Around 12,000 people are following Buttercup's adorable plight, which concluded on Sunday when engineers successfully outfitted the duck with a 3D printed duck foot. Mashable explains:
The folks at the Feathered Angels Waterfowl Sanctuary in Tennessee have been taking care of Buttercup and chronicling his journey on Facebook. They worked with 3D-printing company NovaCopy to print a replica of Buttercup's sister's left foot. Using that copy, the sanctuary was able to mold a silicone foot for Buttercup that could fit perfectly.

On Sunday, the silicone foot was attached to a custom-fit sock on Buttercup using a nylon retaining screw, and the duck was able to walk again.
Here, you can see Buttercup getting outfitted with his new foot (listen carefully and you can hear some enthusiastic quacks from Buttercup):
And here's Buttercup as he takes his first steps on his new foot ("Look at him go!"):
More from Smithsonian.com:
Woman Builds Prosthetic Leg Out of Legos
Prosthetic Pinkies to Former Yakuzas Are a Booming Business