Found in Ancient Spa, Stunningly Preserved Bronze Statues Go on View in Rome
The trove of 2,300-year-old bronzes was discovered last year in a thermal spring in Tuscany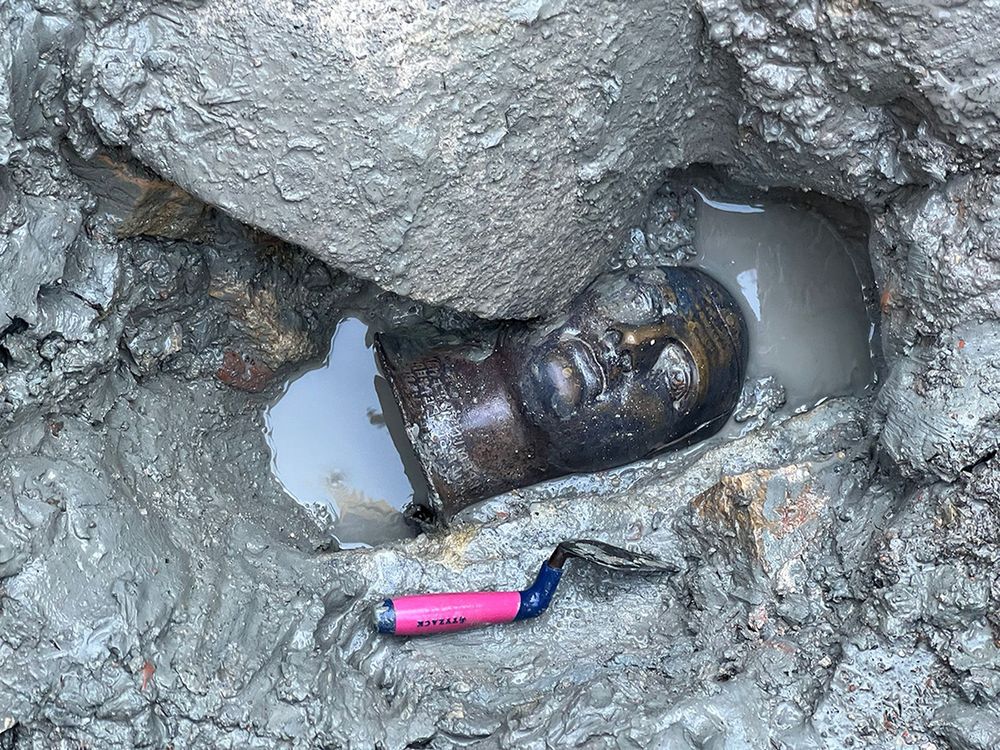 Last year, archaeologists made a stunning discovery while excavating ancient thermal baths in Tuscany: a trove of two dozen pristine bronze statues, preserved in boiling water and mud, dating to between the second century B.C.E. and the first century C.E. 
Now, for the first time, the statues—and thousands of coins found alongside them—are on display in a new exhibition at the Quirinal Palace in Rome. Titled "The Gods Return," the show spotlights the history of the bronzes and the groups that inhabited the area. 
"The layering of different civilizations is a unique feature of Italian culture," said Jacopo Tabolli, an archaeologist at the University for Foreigners of Siena, to the Italian news agency ANSA last year.
Tabolli is the curator of the new exhibition, and he also led last year's excavations in San Casciano dei Bagni, a town in the Siena province of Tuscany. Digs in the area have been ongoing since 2019, but Tabolli and his team only uncovered the statues and coins last September.
"It's an extraordinary discovery," said Luigi La Rocca, a culture ministry official, to reporters at the Quirinal Palace on Thursday, per the New York Times' Elisabetta Povoledo.
The 2,300-year-old statues date to a period of transition from Etruscan to Roman rule. Tabolli told ANSA that the "absolutely unique" discovery sheds new light on the relationship between the two groups.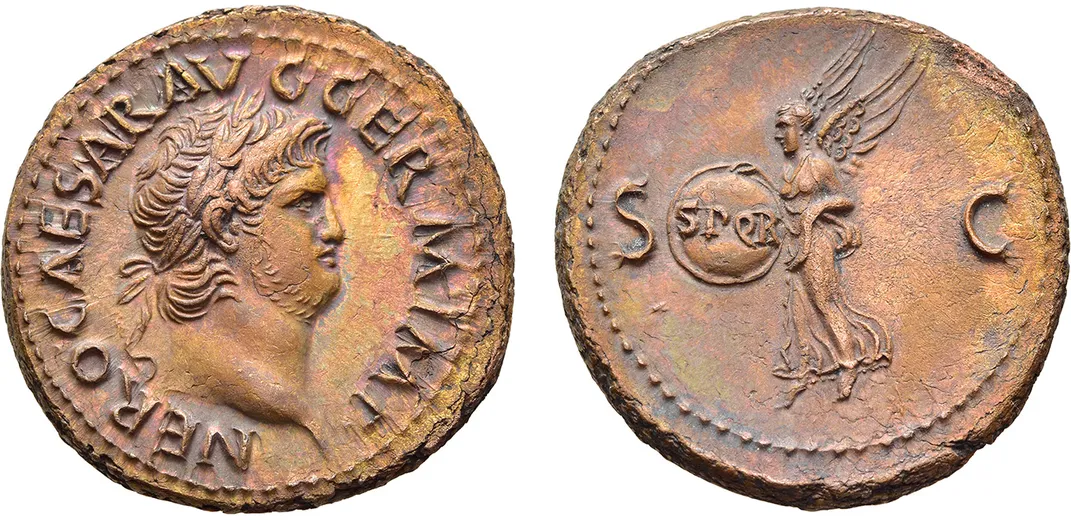 Historians are still piecing together the origins of the ancient Etruscans, who controlled much of Italy before the Romans. As the Romans came to power—and for many centuries after—Etruscan culture continued to exert a heavy influence on the Roman way of life. 
The amazingly preserved statues feature inscriptions in both Etruscan and Latin, chronicling the stories of some of the visitors to the baths, which were believed to improve visitors' health. The trove of statues includes a depiction of Hygieia, the goddess of health, alongside Apollo and other Greco-Roman gods.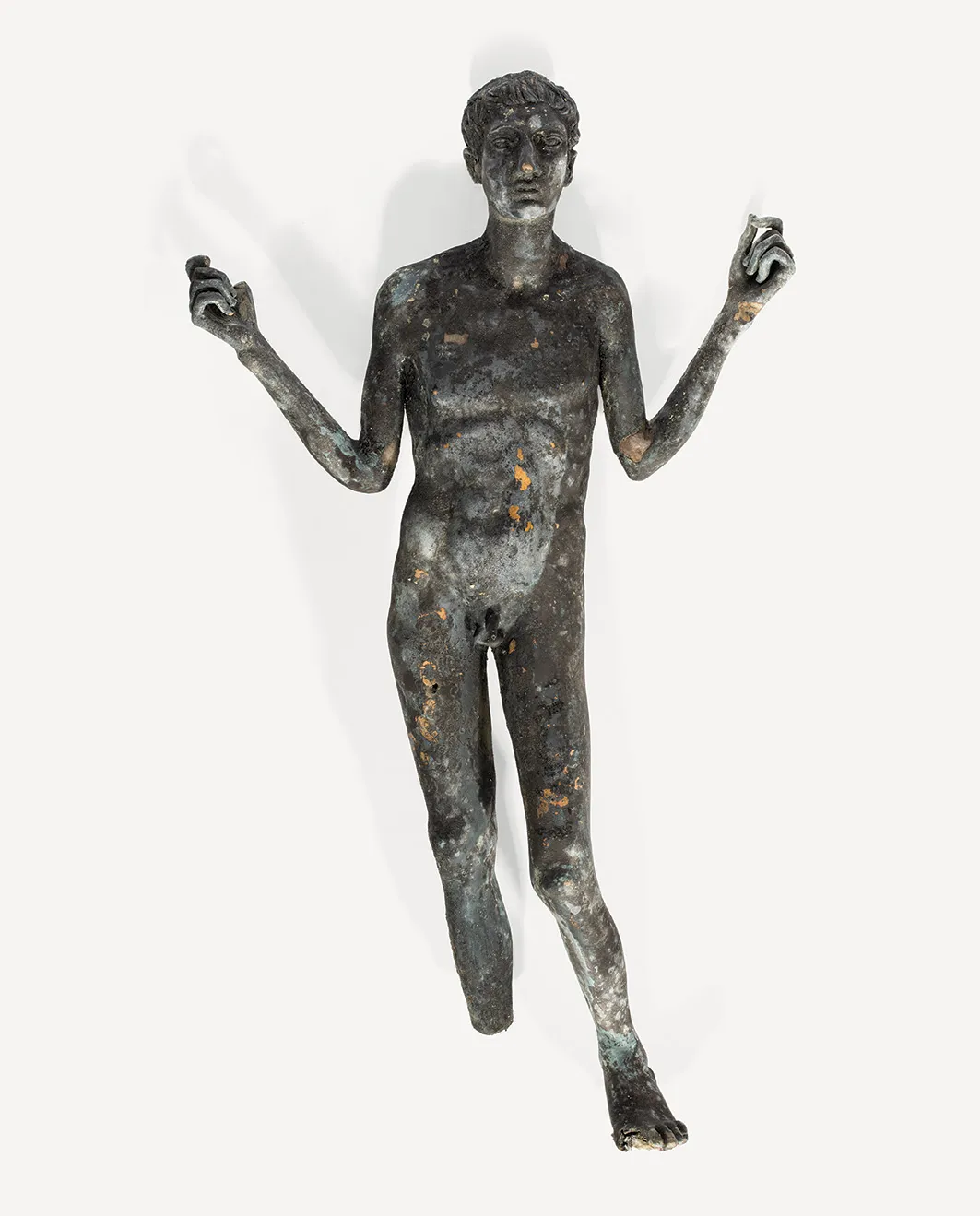 Angela Giuffrida of the Guardian writes that the springs were "made more opulent during the Roman period" when emperors such as Augustus visited the site. The baths closed in the first century C.E. during the reign of the emperor Tiberius. A bolt of lightning hit the sanctuary and was interpreted as a message from the gods that the area must be cleansed and sealed.
ANSA reports that after the exhibition at the Quirinal, the statues will travel around Italy on a museum tour. Eventually, they will find a permanent home at a new museum in San Casciano dei Bagni, per the Times. Massimo Osanna, the director of Italy's state museums, is hopeful that part of the museum will open next year. 
"The Gods Return" will be on view at the Quirinal Palace in Rome from June 23 to July 25 and again from September 2 to October 29.