4,000-Year-Old Cemetery Discovered Beneath Future Rocket Launch Pad in U.K.
Artifacts found at the site will help scientists shed new light on the groups living on the Shetland Islands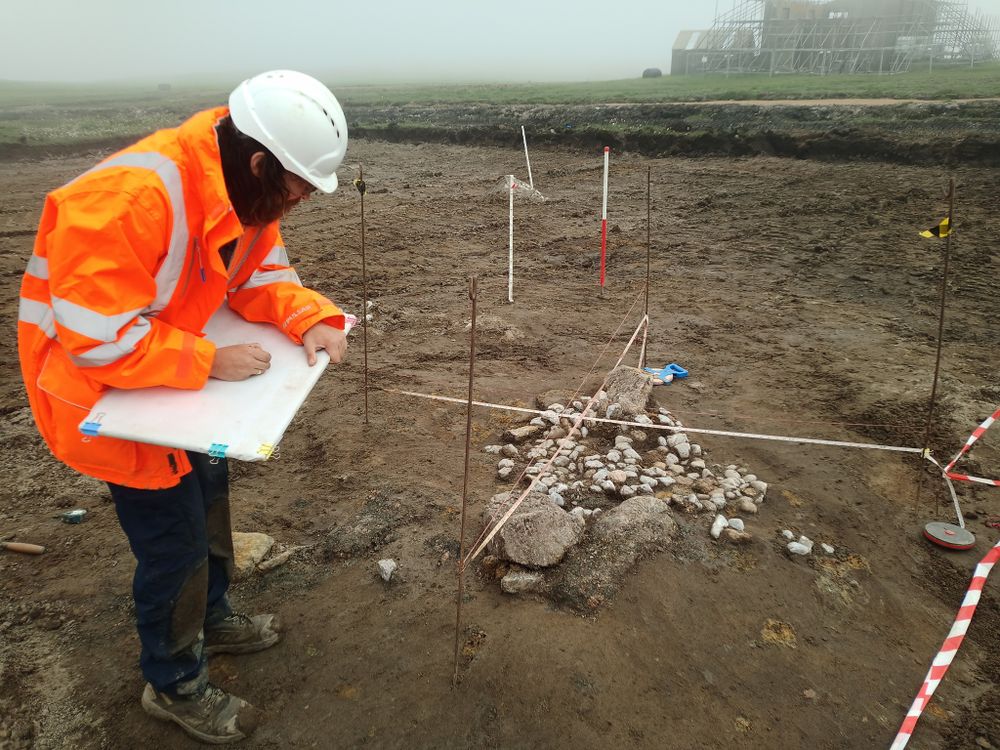 Archaeologists have uncovered a Bronze Age cemetery on the northernmost island of the United Kingdom at the future site of a rocket launch pad.
Last month, researchers were working ahead of planned construction on the island of Unst, Shetland, when they stumbled across a trove of unexpected finds: burnt bones enclosed in a formation of boulders, as well as white quartz rocks. They think the site is a 4,000-year-old cremation cemetery.
"Though excavation is only beginning, there may be a relation between the large stones, alignments of pits, the quartz setting and the cremation cemetery, suggesting that together these form part of a ritual complex," says Katie O'Connell of AOC Archaeology, the firm assessing the site, according to BBC News.
In October, the SaxaVord Spaceport is scheduled to launch its first rocket—which will also be the first vertical rocket launched from the U.K., reports Live Science's Tom Metcalfe.
Because of the rich concentration of archaeological artifacts across the U.K., archaeologists often investigate sites ahead of construction. In this case, the AOC Archaeology team was on site to document finds from a radar station dating back to World War II, according to Elizabeth Howell of Space.com. "They've been finding mainly wartime things up to now, discarded things that were left behind by the soldiers," Val Turner, Shetland's regional archaeologist, tells Live Science.
They didn't expect to find the Bronze Age cemetery.
Turner says that the Shetland Islands have been inhabited for at least 6,000 years, but this site is the first cremation cemetery excavated there. "It's the best we've had a chance to look at in modern times," she tells Live Science, "which is why it's very exciting."
Researchers have a limited understanding of the Bronze Age on the Shetland Islands, which lie isolated between mainland Scotland and Norway. At the time, the climate on the islands was getting worse, making conditions there challenging—and potentially keeping immigrants away, Turner tells Live Science. As a result, she thinks the individuals in the cemetery are more likely to be locals. Still, she adds, "their ways of life are changing—they've now got bronze, and they are changing the way they [bury] people."
Discoveries like this one help experts assemble a more comprehensive narrative of life during the period. Next, researchers will conduct an extensive analysis of their finds—which will hopefully include a DNA analysis. They hope to learn more about how these individuals lived, as well as where they came from.
"There's an awful lot that we could learn because we know so little," Turner tells Space.com. "As the excavation goes on, it will begin to unfold a bit more of a story as to what's going on there."