British Architects Plan to Build a House Entirely From Waste
England will soon begin construction on its first building built entirely from waste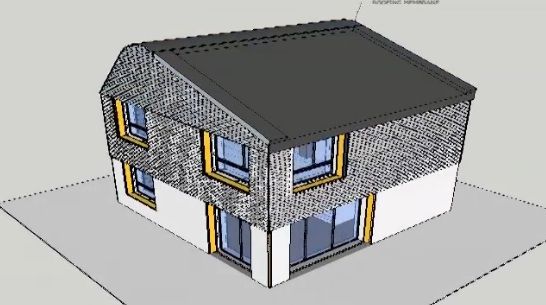 England will soon begin construction on its first building constructed entirely from waste. The ecohouse will be situated on the University of Brighton's campus and will be built from surplus materials from local building sites and industries. The architects plan to open up production so that students, apprentices, local builders and school children can get involved in crafting the house.
In addition to being built from rubbish, the house will feature fully integrated solar panels, whole-house ventilation and a heat recovery system. After completion, community groups will be invited to use the bottom floor as an exhibition hall and workshop space, while the top story will serve as the university's headquarters for sustainable design.
Duncan Baker-Brown, the architect behind the project, told The Guardian, "There is a huge pile of construction waste that's building up in this country and to ignore is quite frankly sinful. Through this project we are going to show that there is no such thing as waste."
Work will begin in November and the project should be completed by next May. Baker-Brown hopes the ecobuilding serves as a pilot for other such projects.
More from Smithsonian.com:
Green Addition to Frank Lloyd Wright's Meeting House
Rebuilding Greensburg Green