A Brief History of Awareness Ribbons
Emmy Awards attendees sported green ribbons this year. But can ribbons really affect climate change?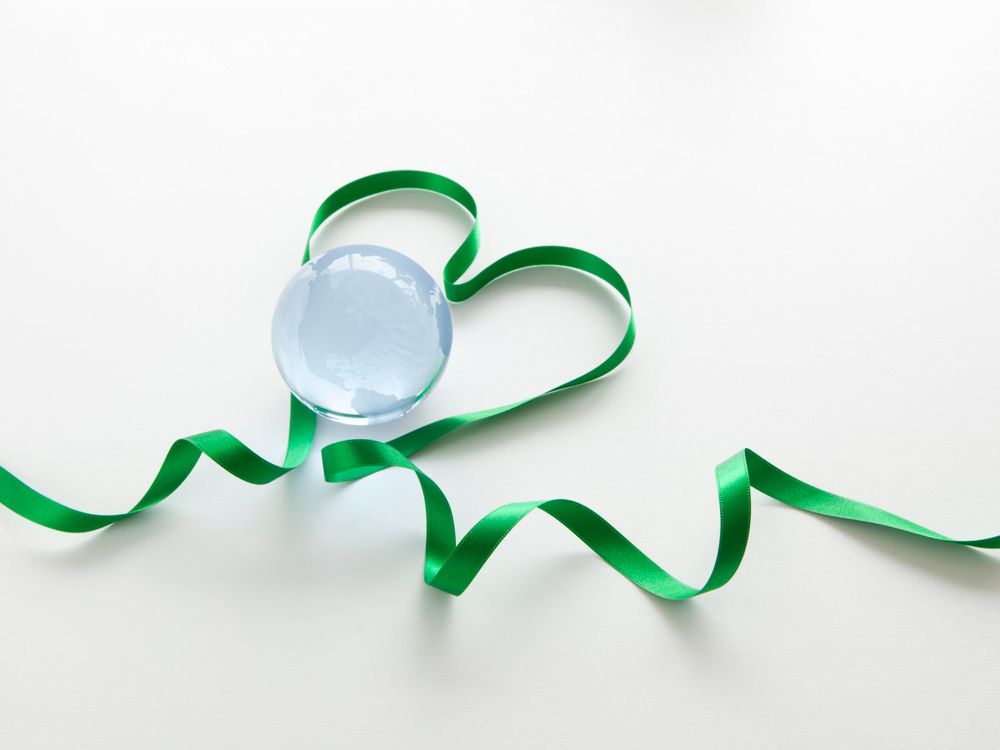 The Emmy Awards are a well-dressed dream — highly-anticipated collections of runway confections and fashion faux pas. But this year, reports Entertainment Weekly's Ariana Bacle, some stars made a more serious fashion statement: They wore green ribbons to telegraph their support for climate change action.
The ribbons were designed to bring attention to the #DemandClimateAction program, writes Bacle. They were distributed by supporters of the Natural Resources Defense Council, which counted Julia Louis-Dreyfus and Louis CK among its Emmy supporters in a blog post.
The Washington Post's Rachel Feltman writes that the ribbons are tied to a NRDC petition that demands that world leaders fight climate change at an upcoming United Nations conference. Though green ribbons were used to draw attention to mental health last year, writes Feltman, this year they were intended to keep going green on the minds of TV viewers.
But how did a little folded ribbon become the badge for so many causes and organizations? It turns out that wearing ribbons for a cause has a controversial past. Awareness ribbons, as they are called, could have their roots in the tokens given to jousting (or warring) knights in the medieval ages (a tradition R. Coltman Clephan notes sometimes left lady loves in a state of near-undress). Some Americans think that awareness ribbons began with the "Civil War Era" use of yellow ribbons to welcome home veterans, but Gerald E. Parsons writes for the Library of Congress' American Folklife Center that the "tradition" actually began with a 1950s folk legend and a 1973 song.
On his radio show 99% Invisible, Roman Mars and producer Audrey Quinn tell how the wearers of red ribbons at the 1991 Tony Awards brought visibility to the AIDS epidemic despite early controversy about drawing attention to the still-taboo topic. Though nobody explained the ribbons during the show, writes Mars, "this degree of mystery provided some incredibly good press."
Today, there are hundreds of varieties of awareness ribbons for every imaginable cause. But do they actually raise awareness or action? Probably not, writes Sarah E.H. Moore in her book Ribbon Culture: Charity, Compassion, and Public Awareness. Ribbons "[cash] in on the selling power of compassion," she writes, "In so doing, they have transformed compassion itself into a commodity."